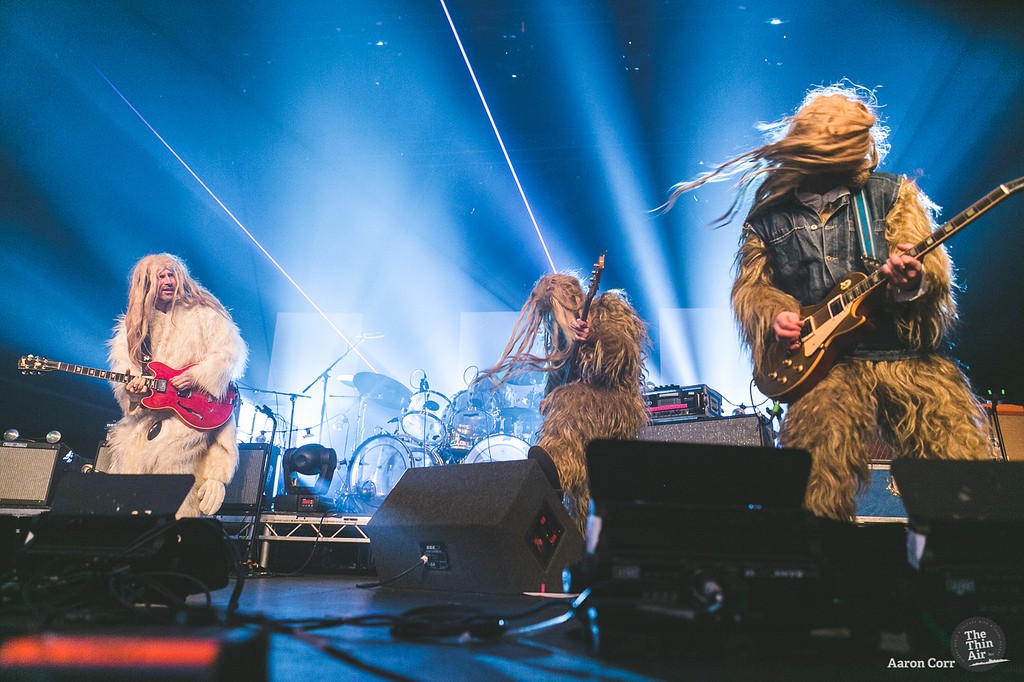 Cathal McBride and photographers Aaron Corr and Dee McEvoy capture the return of Welsh psychedelic rock legends Super Furry Animals to Dublin and Belfast.
Olympia Theatre, Dublin
Photos by Aaron Corr
Limelight, Belfast
Photos by Dee McEvoy
Despite not releasing a studio album since 2009's Dark Days/Light Years, 2016 has been a busy year for Super Furry Animals. Having returned last year from a hiatus that saw frontman Gruff Rhys continue his solo career as well as establish side project Neon Neon, the band's renewed activity has seen a new one-off single, 'Bing Bong', for Wales' Euro 2016 team and a busy touring schedule preceding a new career-spanning best of, but there's still time to squeeze in one more tour before the end of the year to celebrate the 20th anniversary of debut album Fuzzy Logic and, er, 19th anniversary of its follow up Radiator, commencing with their first Belfast show in 9 years.
Entering in their usual white forensic-style suits (a trumpet player also wears paper 3D glasses throughout) and carrying placards announcing 'Fuzzy Logic' 'Side One' (though with both albums they struggle to remember when Side Two is supposed to start), it's immediately clear that their usual stagecraft trademarks are still firmly in place before they launch into opener 'God! Show Me Magic'. A slightly muddy sound mix renders the first couple of songs just slightly uneven, but it soon improves while the band also find their feet. While full album shows may lack the elements of suspense and surprise of a normal gig, it's something that's vastly outweighed by the chance to hear rarely played album tracks, and several of these songs receive their first live outings in around 20 years, while 'Long Gone' gets what they're pretty sure is its first ever airing ("Maybe we played it at some acoustic session in Holland or something"), though it's still the singles like the 'Hometown Unicorn' and the psychedelic 'Something 4 the Weekend' that earn the most rapturous responses from an enthusiastic crowd.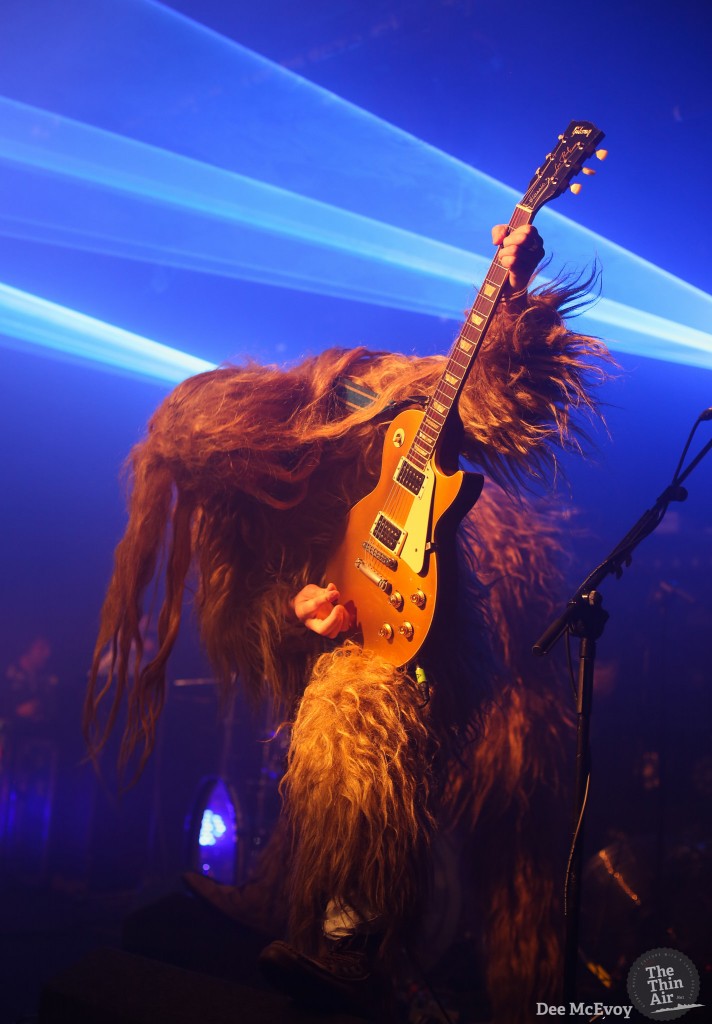 After punctuating the set with more placards reading 'Prolonged Applause' and 'A Minute For Howard' (the subject of 'Hangin' With Howard Marks' having, of course, passed away this year), Radiator soon bursts into life and seems to take things up a notch. As strong as the first half of the night as been, even for the debut's biggest fans, it almost feels as if they were playing their own support set (they don't bother with a support band tonight) and that it's now time for the main event – perhaps Radiator has been better rehearsed or the band has just hit their stride, or maybe it's even just down to the appearance of some captivating laser beams, but they seem to be on fire from here on out. More songs are played for the first time ever ('Bass Tuned to D.E.A.D.'), while it's easy to forget how many great album tracks Radiator has, seemingly short throwaway tracks like 'Chupacabras' and the Welsh language 'Torra Fy Ngwallt Yn Hir' prove highlights alongside fan favourites like 'The International Language of Screaming'. Album closer 'Mountain People' goes on forever with a huge climax, before it gives way to non-album single and traditional set-closer 'The Man Don't Give a Fuck', most of the band leaving the stage amid keyboardist Cian Ciaran's electronic manipulations, before returning to finish the song in their trademark Yeti costumes, before a final placard indicates that we've reached 'The End'.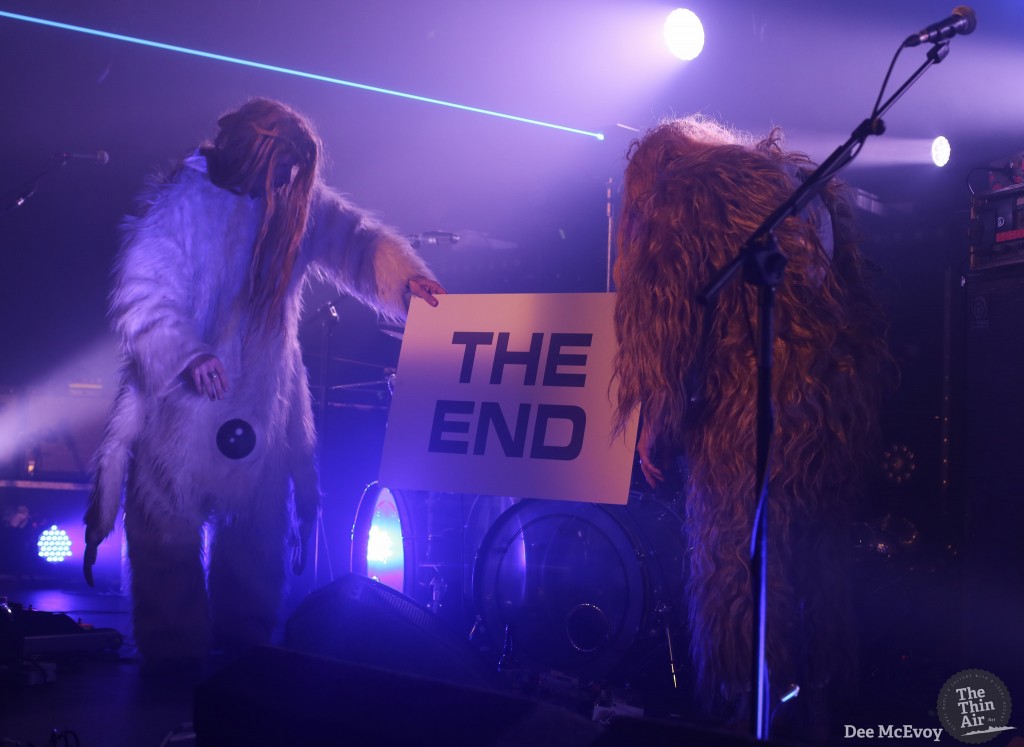 The other advantage of full-album shows, of course, is their tendency to feel like a bonafide event compared to a standard gig, and never more so than in the hands of a band like SFA who place so much value on joyous onstage props and costumes, and while there's plenty of great material on the seven albums that followed these two, tonight really does feel like a band playing to their greatest strengths. Although they never officially broke up during that hiatus, it's unclear what plans they have for the future, and Rhys has called this the last tour for "a good while". At least they've timed it well, returning to inject a heavy dose of much-needed joy into what's been an often disheartening 2016. Hopefully it's not really The End. Cathal McBride