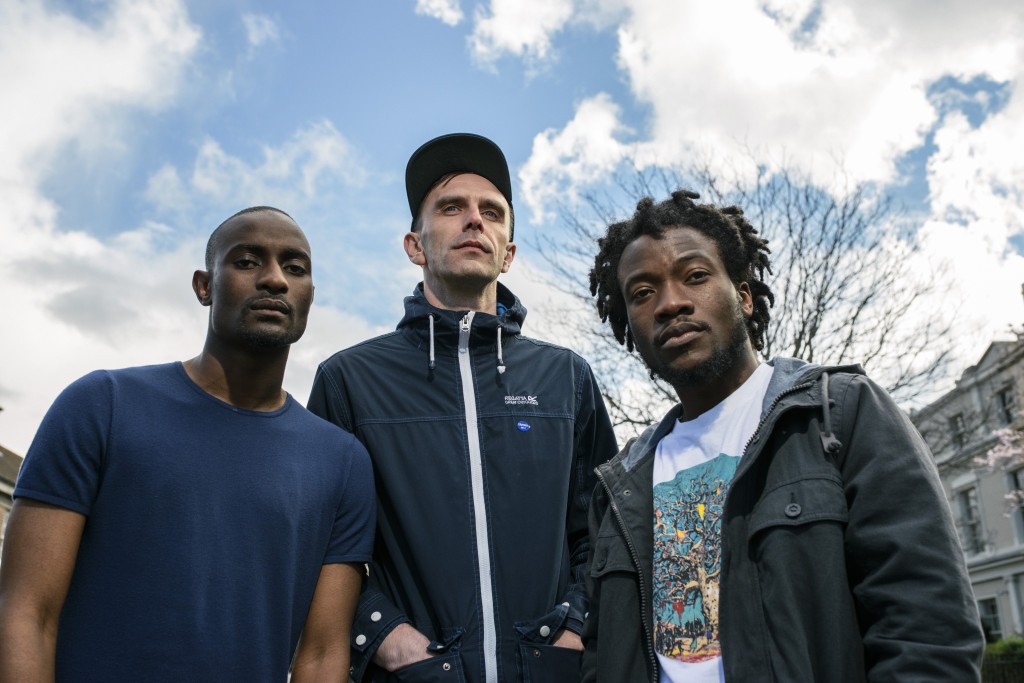 To label this piece as a concert or gig review would be a disservice. This was not a simple performance, but in fact a stunning political rally, challenging all conflicts and controversies that arose from the wretched 2016. It's hypnotic to watch a crowd, lined wall to wall of Dolan's Warehouse, chanting and raving to these ballads of change. But however mesmerising the sights of the crowd were,  taking place on stage was an even more enthralling show of shouting and a dance of rhythmic stumbling, begging you to question how their throats could withstand such passion, or their limbs such abuse. As 2016 ambles to a slow close, we see the critically-acclaimed debut album of Rusangano Family, Let The Dead Bury The Dead, take its rightful place at the top of every Best Of list. While there are troves of praise to be awarded to the album, it is only a mere first draft compared to their live performances, which offer a whole other realm of greatness.
The evening is introduced by Dublin-based artist, Bantum whose percussion-heavy, electronic set slowly lures the crowds into the warehouse. The room filled gradually, the audience knitting closer and closer together with every beat. By 22:40M when Rusangano take to the stage, the warehouse is filled. There isn't a single sparse patch in the crowd. From the very beginning, they have the crowd's undivided attention with several drops of the L-Bomb (Limerick) earning a roar of approval. God Knows even goes so far as to start up his own Limerick chant, one that features several times throughout the night and sends everyone into hysterics each time, without fail. There's an overwhelming sense of pride more than anything, a fiery, passionate pride for the City of Limerick and its people. This is most noticeable in 'Lights Out', a track surrounding pride and the search for identity;
'I just wanted to be Harlem, I just wanted to be London, I just wanted to be Trench Town. Now it's time to be Shannon, now it's time to be Limerick, get used to my surroundings…'
While manic at times and bordering along the lines of feral, God Knows, MurLi and mynameisjOhn create a haunting atmosphere as both leading MCs silhouetted and still on stage as the crowd fall into the first and only silence of the night. Crackling over the speakers are the reports of refugees and immigrants risking their lives as they flee from the harrowing experiences of war that features in the 'Heathrow' interval. An eerie chill runs through the warehouse, not a sign of discomfort, but of respect and at times, grievance. This is the pause for thought between a performance that began as a mellow sway of poetic lyrics and was about to transform into a roaring shouting match for awareness and jungle rhythms as Rusangano Family go above and beyond prove we all have a voice to be heard. The crowd are not intimidated by this sudden shift, but are instead roaring back every mantra and chant, wrapped up in the trance of political thought from God Knows' empowering speeches.
At the end of the gig, Rusangano family barely set a toe off stage before the crowd are howling and pleading for the usual One More Tune. The night hits its almighty peak with 'Soul Food'; jackets and t-shirts are being swung in the air, drinks raised in almighty praise to Rusangano Family who are now jumping off speakers and stages, mirroring every ounce of passion the crowd feeds them. Rusangano Family in Dolans Warehouse was an unforgettable experience that has burrowed its way into the blood and bones of every audience member with a message that will stick for century; there's no shame in being heard. Christine Costello