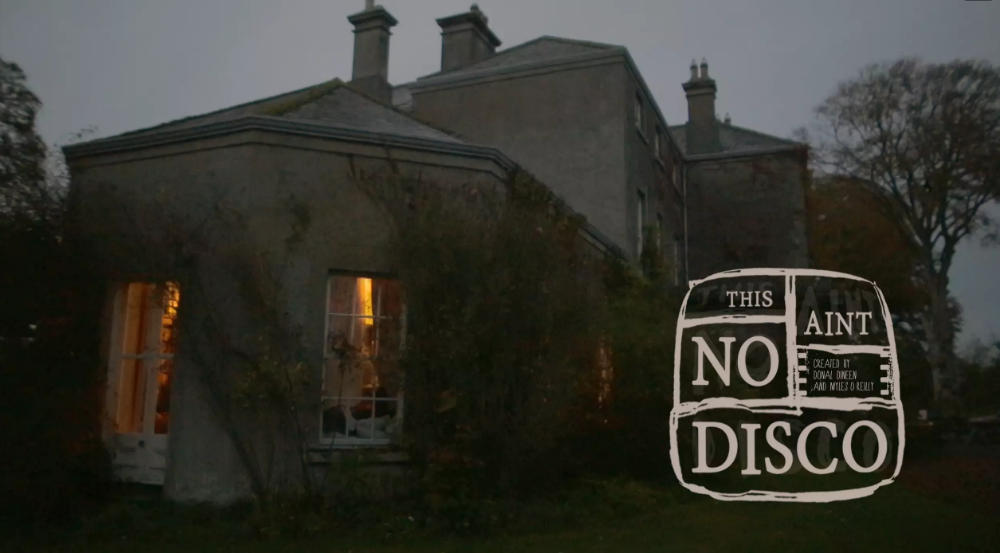 A new Irish alternative music program hosted by the tireless Donal Dineen, This Ain't No Disco couldn't have come at a better time. Directed by Myles O'Reilly of Arbutus Yarns, the show – which marries music, visuals, discussion and collaboration over 45 minutes – is produced with no budget or sponsorship, and is "powered only out of passion, musicians and crew who worked […] voluntarily."
Titled "Being In A New Place", the first installment – unveiled on Christmas Eve – takes that implicit manifesto and runs with it in exceptional fashion. Featuring performances from Radie Peat of Lynched, Patrick Kelleher, Emmet Kirwan and Katie Kim, as well as collaboration and discussion with Niwel Tsumbu and Sunken Foal, it offers up expansive yet intimate, familiar yet enlightening world where, in true Donal Dineen fashion, that burning, unrestricted love of great music underpins it all.
Posting on Facebook on Tuesday, Dineen said of the show:
"We are so happy people are watching this programme and showing their appreciation in all sorts of heartening ways. Thank you one and all. It means everything to us that people can connect with this wonderful music. That is our sole intention with this venture. We are astounded at the range and quality of the music that is being made in this country and equally aghast at how absent it is from the mainstream media . I strongly believe that we are living in a golden age of music in Ireland. There is a new generation of people making sounds that are widening our horizons inexorably. I salute them. They should be lauded, not ignored.
But when it come to broadcasting, apart from a few notable exceptions, the wires are down and the lights have all but been extinguished. The music lovers have been shafted and dispensed with all over the shop. It's become a numbers game. The lowest common denominator is the modus operandi at most radio stations. People are being denied exposure to anything new or challenging. As a result it's inevitable that tastes are being dulled. We need to seriously look at how we treat people who make such brilliant art. Enabling them to work on their practice with the benefit of some kind of funding is imperative. Some of the greatest music-makers I know have to work day jobs or are made feel like spongers. What a joke. Life would be so much duller without these heroes and soldiers on the ground. Something must change. Providing studio or rehearsal space would be a start. It's not difficult discern who are the ones who are deserving of this. Their struggles should be our concern. The joy of experiencing great music is inestimable. When it's home-made it tastes all the better. The pride that comes with the recent success of Lynched is a prime example. There's an army of these people ready to represent us on the world stage but it seems like nobody in positions of power has the foresight to recognise this and act upon it.
So in our own small way we made a decision to do our bit. In sharing it this way we are bypassing all the normal channels and cutting out the middle man. Let's face it. The middle man is a dope. Here's to the true believers. Hang on in there."
Amen to that. Bring on episode two and delve into TAND#1 below.