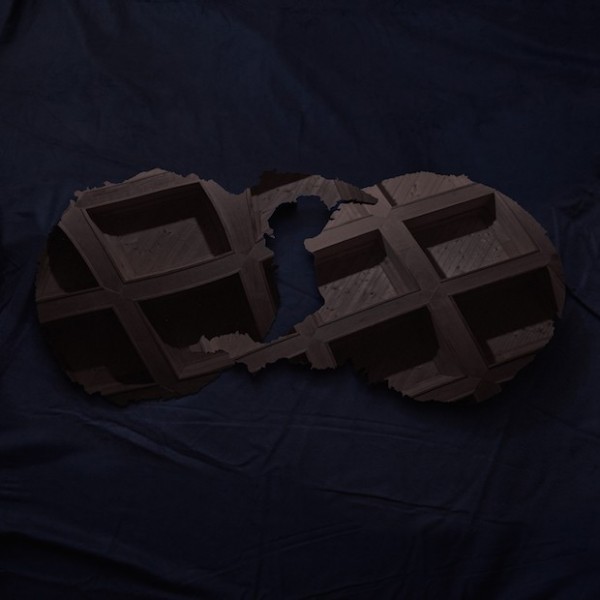 Last week Dave Longstreth, founder of American indie outliers Dirty Projectors, made an announcement; "It's been 4 years, 7 months and 11 days – long enough." With that Dirty Projectors, the most revealing album of the project's discography, was shared online three days earlier than its original release date.
Everything about Dirty Projectors is new, it signifies a journey of coming to terms with a new identity. Longstreth is solo – both professionally and personally – for the first time since the infancy of this project, which he began in 2003. None of the previous members of the band are present on this record, in the last year many of them have been working on their own projects and collaborations (Angel Deradoorian featured on I Had a Dream from Hamilton Leithauser + Rostam and Amber Coffman is on the cusp of releasing her solo debut) but the dynamism of Dirty Projects' arrangements has not been forfeited.
Instead, there are several unorthodox influences on these songs. Longstreth had worked on At The Table with Solange Knowles and she returned the favour by co-writing his current single, 'Cool Your Heart', which includes the guest vocalist Dawn Richards. This is one of the most radio-friendly singles to come from Longstreth and it certainly seems to be spreading the word of his music, expanding his audience. Joining Knowles as a contributor to Dirty Projectors is Elon Ruthberg. If that name means nothing than his work may, he is a prominent theatrical director who co-write Yeezus with Kanye West as well as being a creative consultant on The Life of Pablo.
The new material, upon first glance, appears inaccessible; most compositions lasting upward from six-minutes. However, the magic that lies within those minutes brings you through several movements. 'Keep Your Name' mingles a maudlin drum beat that transitions momentarily to an upbeat release. Closer, 'I See You' does the same, blending classical arrangements with newer technologies. It never doesn't work and because there are so many intricate layers to the music. One misconception with Dirty Projectors is that the music is erratic, unpredictable even. When you actually tune your ear you will notice that these are some of the most meticulously composed and executed experimentations in developing a new sonic formula. 'Up In Hudson' and 'Work Together' are the best examples of this controlled inventiveness with production.
Musically, Longstreth has said that when he was considering the direction he wanted to take Dirty Projectors in this new guise, he wanted to do "something [he] could barely recognise." He has certainly achieved that throughout Dirty Projectors. The contained erraticism of Bitte Orca and the slightly folky slant of Swing Lo Magellan have been replaced by a digitalised stylistic. There are more special sound effects and experimentation with auto-tuning than before.
From the moment Dirty Projectors unveiled the video for the lead single, 'Keep Your Name', in September of last year speculation was rife that the eighth studio album would be fueled by Longstreth's break up with former bandmate, Amber Coffman. Lyrically, the demise of his relationship is central to the tone of the nine songs. What is refreshing about the emotions and stories throughout the album is that they are not shrouded in metaphor. Everything is out in the open, completely exposed with little poetry to soften the reality. At times Longstreth may sound bitter ("What I want from art is truth / What you want is fame") but he is simply processing his grief by acknowledging his heartbreak ("I built my life around our love to grow your dreamworld. I held so tight / But I never could give you enough").
There are moments, fleeting ones, of familiarity. The opening of 'Ascent Through Clouds' – this and 'I See You' are undoubtedly the highlights of the album – is the closest we get to vintage Dirty Projectors. A pattern is established, a guitar acoustically creates a feeling of longing and you anticipate Coffman's vocal to introduce you to the story in a similar vein to 'Two Doves'. However, we are met with a heavily autotuned vocal by Longstreth, it's one of the few instances where the effect actually works. There are so many various movements in this song alone (my personal favourite unfolding between 2mins 01secs until 2mins 25secs) that you could focus on it exclusively.
Dirty Projectors is truly spectacular and it shows that if you are open to new experiences you'll find what is meant for you, musically and personally. Zara Hedderman