Articles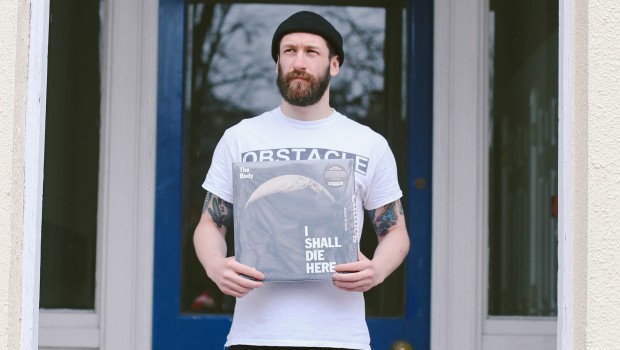 Published on February 28th, 2017 | by Brian Coney
0
Track Record: Craig McCloskey (Hornets/Destriers)
Craig McCloskey from Belfast bands Hornets and Destriers selects and waxes (ahem) lyrical about some of his most prized records, including Chelsea Wolfe, Baptists, Code Orange Kids, The Chariot and Booker T. & The M.G.'s. Photos by Dee McEvoy.
Hornets release their new album, Witch Hunt, on 12″ coloured vinyl and digital download in April.
Chelsea Wolfe – Apokalypsis
Chelsea Wolfe is relatively huge now, what with her song used in one of the Game of Thrones trailers, but I still prefer her older records that sound way less electronic/produced and a bit more folk-ey.  I love the intro track on this record, a bunch of demonic howls that wouldn't be out of place on some heavy record before it launches into some beach boys shoe-gaze vibe.  The track 'Pale on Pale' was the set-ender the few times I've seen her live, crazy atmospheric, you could hear a pin drop in the venue.  I've got this limited edition reissue on orange black smoke vinyl, plus the artwork is perfect for one of those record cover face things.  Selfie Wolfe 'n all that.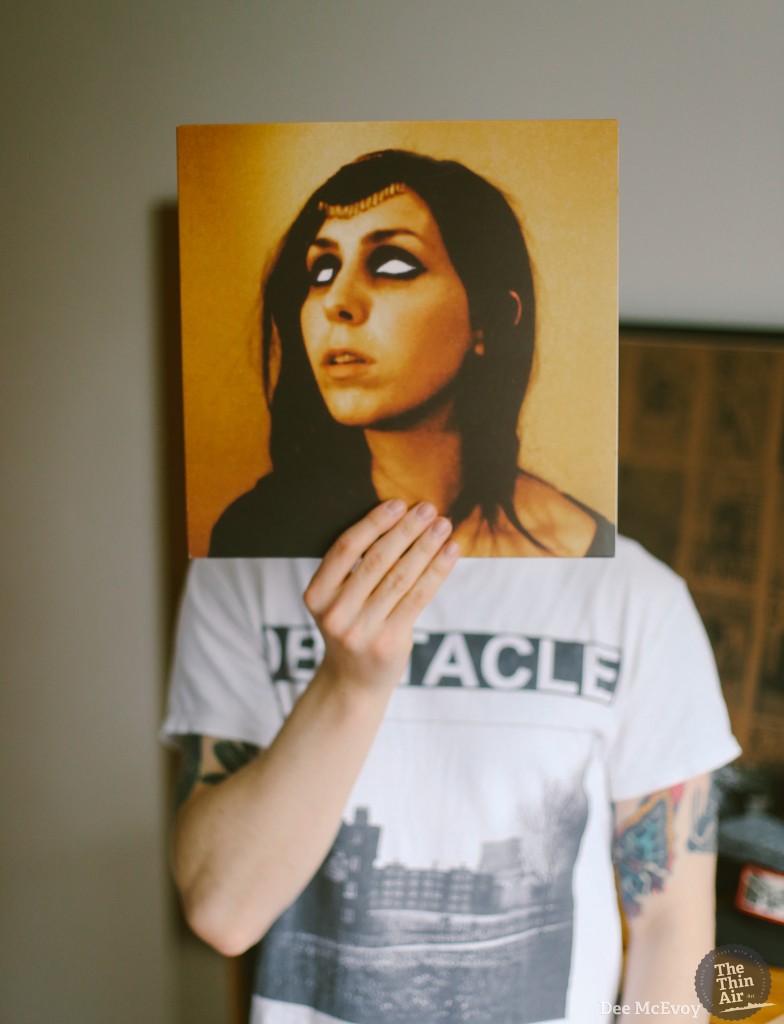 Code Orange Kids – Cycles
Picked up this 7" online from a German distro, it's a limited first pressing of 400 on pink vinyl.  Great bass tone and some beautiful interlude tracks. They got signed to Deathwish after this, and their new album is out on Roadrunner, which sounds completely different to this. Less crowd killing, more artsy fartsy flare please, and I hope that girl at their show gets her jaw fixed.
Pariso – Consanguinity
London heavy hardcore and one of the best live bands out.  This band had been on my radar for years when we (Hornets) finally got to do a tour with them and Employed to Serve after our singer Rich met their vocalist Mazz on a business trip for Urban Outfitters.  Pariso broke up after that tour, which is a real shame. I could have picked any Pariso record, but this one has a few of my favourite tracks, Pigs and Trolljegeren.  Great song writing and lyrics, they epitomised the underground scene a few years back, getting creative with releases (I want that square 7").  Good role models for DIY hardcore bands.  Alex their guitarist runs the label Holy Roar, who continually put out absolute gold.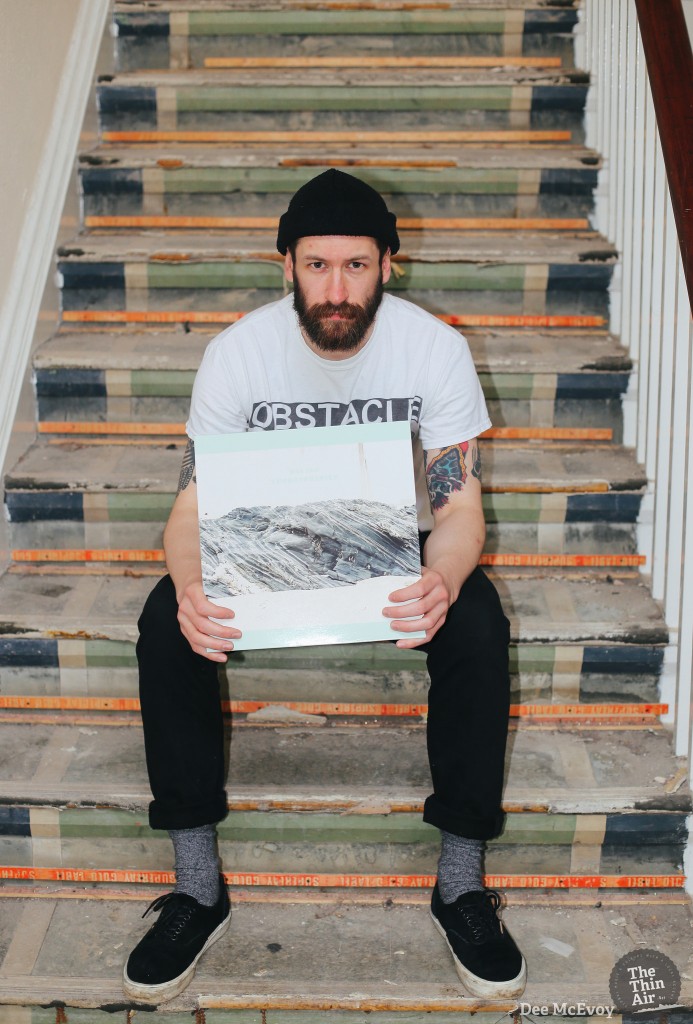 Baptists – Bushcraft
One of my favourite bands of all time.  Nothing written on the cover, but the sticker on the plastic sleeve says "pummelling, chaotic, dark explosive intensity recorded by Kurt Ballou" which as far as descriptions go, is fucking bang on.  I go back to this regularly.  It's relentless, and the drumming is insane.  Do yourself a favour and watch their Rain City Sessions. DRUM CAM! Actually, I read that Dave Grohl hyped the shit out of Baptists saying they were his favourite band in an interview, but let's face it, if the Foo Fighters is your thing, this is gonna cave your skull in (controversial, not sorry).
Meet me in St Louis – Variations on Swing/Discography
This came out in September 2007 but was re-released on Big Scary Monsters in 2015.  When it first came out I had just started second year of uni in Edinburgh when I saw them play on their album launch tour.  This album sums up everything that was great about music at the time – newer, awkward mathy guitar work at its peak, but with all of the feeling of post hardcore.  I think the singer fell out with the band a year later, so when I got to see them again it was without vocals, which still held its own, but lacked the fact Toby's vocals make you want to sing along.  I think all the tracks on Variations on Swing are named after quotes from films, too, which is cool.
Dragged Into Sunlight – Widowmaker
Got into these guys late when I saw they were announced for the ill-fated Temples festival a few years back.  One of my go-to in the office working albums, which I got as Birthday gift from big Rich.  There's three tracks on the 40 minute Widowmaker album, the first half of the record is this drawn out, verbed guitar instrumental and the odd sample from a serial killer and sting melody, before it explodes into the heaviest death/doom shit.  Turns out there were only 200 white vinyl pressed which I have here.  They were recently announced to be supporting Mayhem in Dublin actually, so I'm excited to see them live.  I've watched videos and they have some sort of ritualistic setup with candles and loads of smoke.  Spoopy.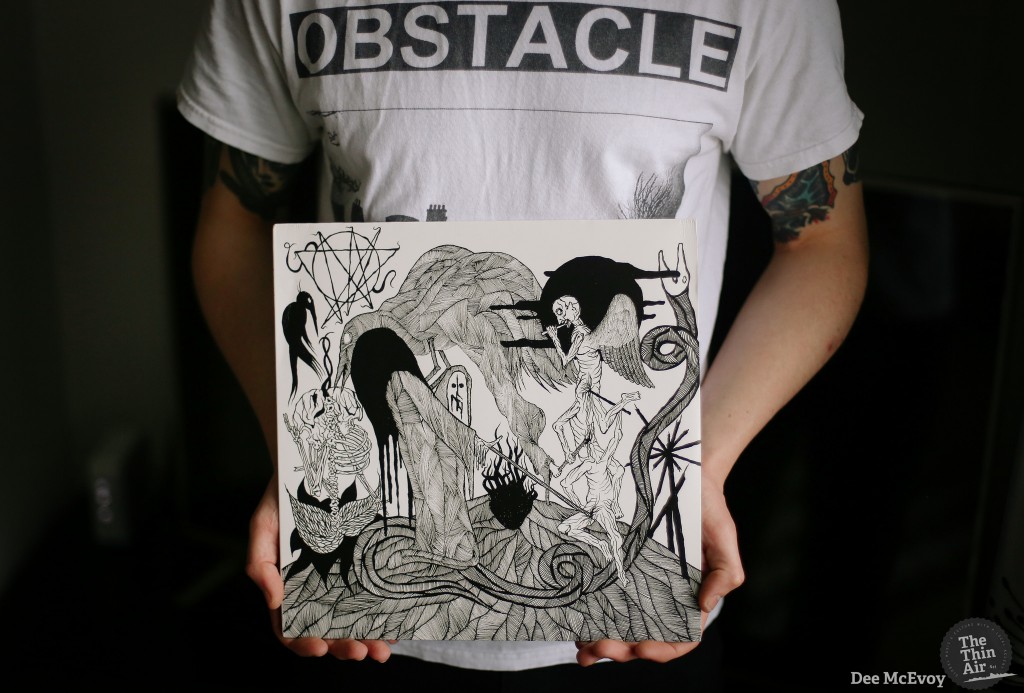 The Chariot – Long Live
I love this artwork; band split up a few years back but this cover encapsulates everything I loved about their live shows.  Saw them in Glasgow a few times, people were climbing over each other to get to the mic to shout while the guitarist swung upside down from the rafters.  They ended the set by moving the drum kit piece by piece off the stage and into the crowd, handing people drum sticks.  It's also one of the records where I realised it's OK to not worry about having too much gain or using a noise-gate on your guitar, just let it squeal. I've tried to shoe-horn that into the bass on the Hornets album where they'd let me, hah.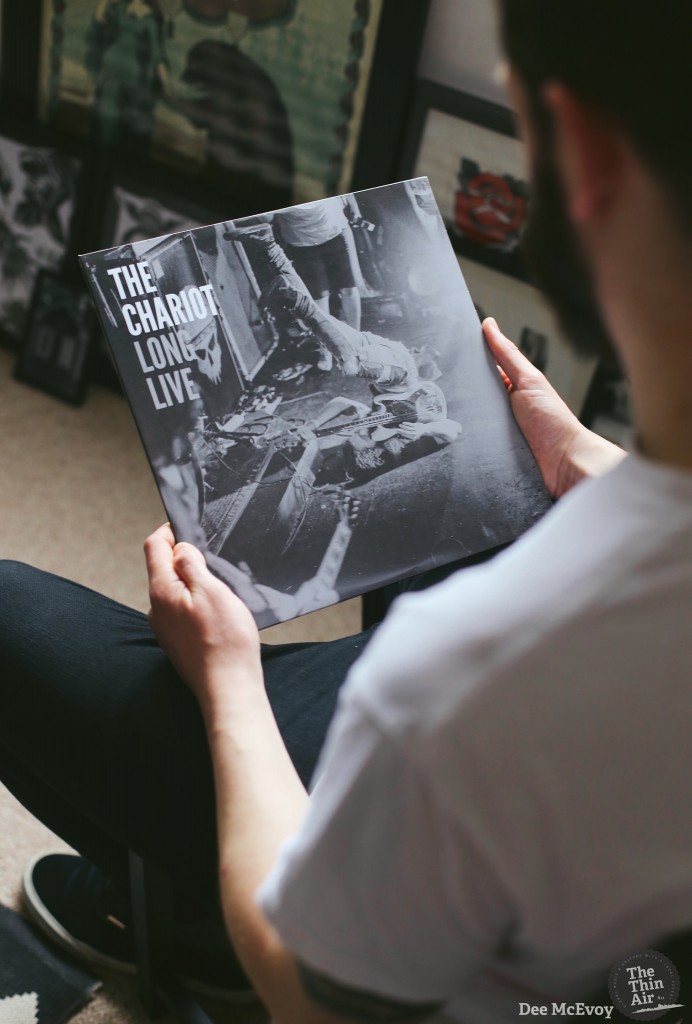 Cursed – II
The Shape of Punk to Come and Relationship of Command always get mentioned as genre-defining albums that peaked before their time, but for me Cursed II, which came out in 2005, holds more weight.  The band broke up after their third album but this is their best.  It's the perfect album, in pacing, guitar tone, length, lyrical content… everything.  I picked up this re-press on smoke coloured vinyl but my pal Vari has an original pressing she picked up when she saw them play years back, gold dust.
Booker T and the MGs – Green Onions
Curve-ball.  This record is happy as shit, though.  It reminds me of moving to Belfast living with Grace Loughery (Bad Fit) while I started a new job.  This was one of three records in the house so it was on a lot.  I picked up this shiny new pressing in a record shop in Berlin, went in looking for gems in their metal section and ended up leaving with this.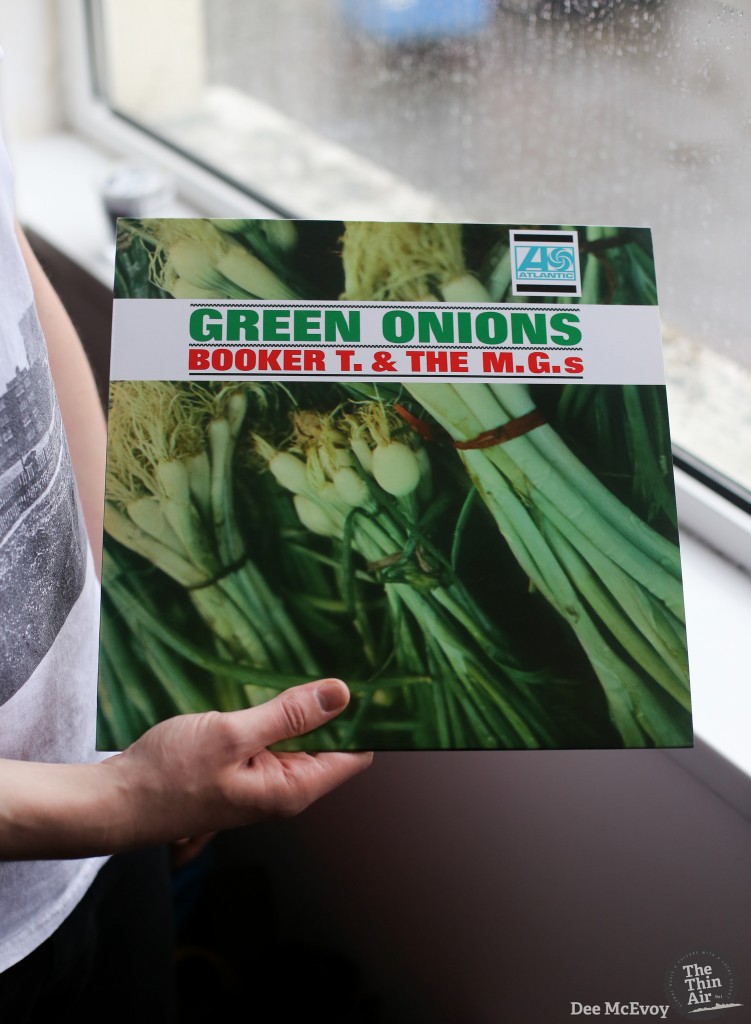 The Body – I Shall Die Here
Can't end the list on a happy note so I'll throw this in.  I'm a big fan of doom in general but The Body have this knack for mixing it seamlessly with what's borderline techno beats… but techno played on instruments.  The guitar on this is crushing, there's so much distortion on it but it sits so well in the mix alongside the quiet vocals that sound like a woman being tortured (it's actually a large man with a big beard).  How cool is this artwork too?  It's like it's the soundtrack to a 70s sci-fi horror film.
It was tough to choose 10 from my collection! Honourable mentions go to:  Full of Hell – The Roots of Earth are Consuming My Home, The Witch OST, Alpinist – Minus Mensch, Young and In The Way/Moral Void – split 7", Torch Runner – Committed to the Ground, Oathbreaker – Eros/Anteros, Hammers – Vardogr.