Articles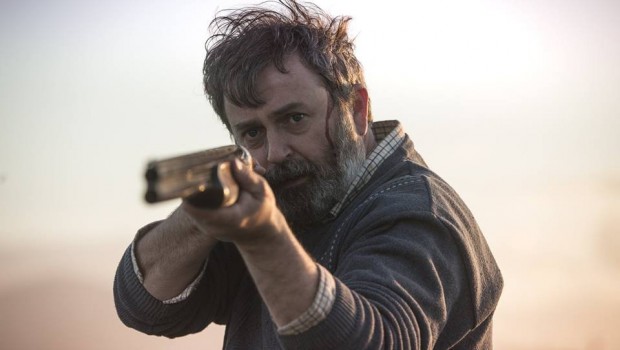 Published on March 29th, 2017 | by Conor Smyth
0
21 (Pretty Much Random) Picks For The Belfast Film Festival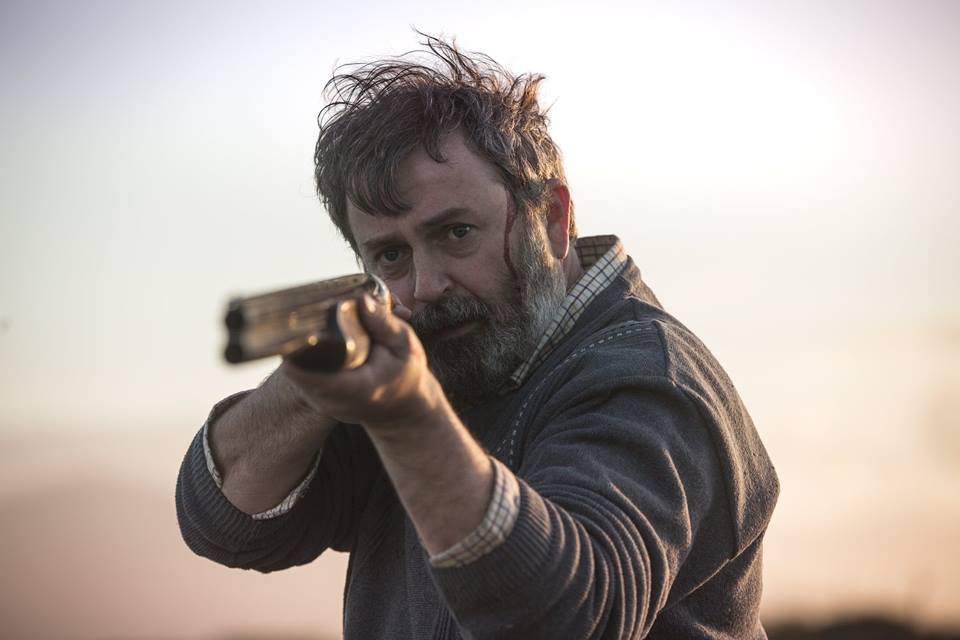 Time to hunt out your best pair of sitting-down trousers. The 17th Belfast Film Festival kicks off his week, running from Thursday 30th March to Sunday 9th April, boasting a packed programme of new cinema, both local and international, as well as special guests, live events, short films and classic screenings.
There's a lot going on, and any preview is going to be piece-meal. Ultimately, most of the fun will be encountering something totally unexpected once the lights go down. We've picked out a handful of screenings and events but encourage you to browse the full programme on their website.
Here at The Thin Air we will be covering as much as we can over the next week and a half, so stay tuned.
Mindhorn
The Might Boosh's Julian Barrett co-writes and stars in this Partridgean farce about a failed TV actor called back into the spotlight when a mentally unbalanced fugitive refuses to negotiate with anyone other than the titular Mindhorn, a detective with a truth-seeking bionic eye that the protagonist hasn't played for years. Director Sean Foley, Barratt and co-star Simon Farnaby will be in attendance. Tickets for this one are sold out, with reason. Movie House Dublin Road, Thurs 30th, 7pm
John Cusack
Actor, screenwriter and author John Cusack is probably one of the most interesting personalities in modern American cinema, and he will be in town to receive a special award from Festival and take part a live Q&A with Brian Henry Martin at Movie House Dublin Road, Fri 31st, 7pm. In celebration of his decades-long work, the festival is running screenings of Gross Point Blank (Strand, Sat 8th, 7pm), Say Anything (Strand, Wed 5th, 8pm), High Fidelity (QFT, Sat 1st, 6.30) and Max (Strand, Sat 1st, 8.15).
Banterflix Movie Club & Live Festival Podcast
On the closing weekend, Banterflix host Jim McClean and Neil Sedgewick (Films & Faith) will be joined by special guests and film-makers to reflect on what this year's festival has had to offer (Hudson Heel Bar, Sat 8th, 11am). The Banterflix team are also debuting their Dark Hedges Movie Club with a screening of Homesick, Jacob M Erwa's tense Polanski-esque psychodrama about a paranoid cello student and the suspicious elderly couple in the flat above. Beanbag Cinema, Fri 31st, 9pm
Mad To Be Normal
Cards on the table, we'll watch anything with Elisabeth Moss in it. Girl is luminous. Joining her is a strong set of performers, including David Tennant, Gabriel Byrne and Michael Gambon, for the story of Scottish psychiatrist R. D. Laing's medication-free sanctuary in '60s London. Promises a little over-acting, but sure. QFT, Fri 31st, 9.15pm
The Red Turtle
Directed by Michaël Dudok De Wit, and co-produced by Japanese animation powerhouse Studio Ghibli and German outfit Wild Bunch, the Oscar-nominated The Red Turtle is a simple, beautiful, dialogue-free film about a castaway on a tropical island and his relationship with a giant red turtle. Just so you know what you're getting into. QFT, Mon 3rd, 6.30pm
Catfight
A brutal, violent mix of physical comedy and satire, indie film-maker Onur Tukel's Catfight stars Sandra Oh and Anne Heche as former-friends-now-rivals who just can't stop beating the ever-livin' shit out of eachother. Not the faint-hearted, this one. QFT, Tues 4th, 6.30pm
Star Trek Galaxy Quest Night
Now firmly established as a cult favourite, Galaxy Quest is an affectionate spoof of sci-fi iconography and fan culture, with an unusually amiable performance from Tim Allen, and Alan Rickman and Sigourney Weaver on top form too. If you haven't seen this already then by Grabthar's Hammer now is the time. The Black Box, Thurs 30th, 8pm
Face/Off Fest
Face/Off is one of Nineties cinema's most outrageous exercises in hyperbole, a gloriously trashy excuse for Travolta and Cage to turn the mugometers up to 11. The Strand Arts Centre will be showing the film with a bar and some trivia; the finest 90s attire is encouraged. Strand Arts Centre, Thurs 30th, 8.30pm
The Void
Those who like their horror unapologetic will get a kick out of The Void, from the Astron-6 Collective duo of Jeremy Gillespie and Steven Kostanski, a full-on genre piece informed by the guts-happy, practical-FX attitude of the horror movies we grew up watching. Bring a raincoat. Beanbag Cinema, Thurs 6th, 9pm
Film Devour & QFT Shorts Programme
Curated by the eager eye of Stay Beautiful Films' Brian Mulholland (who directed Letter To My 14 Year-Old Self, above), Film Devour has established itself as the space to keep tabs on Northern Ireland's emerging film-making talent. The short film night will be running its usual show at The Black Box (Wed 5th, 7pm), with popcorn and awards for the best films, joined by QFT's day-long programme, an eclectic array of shorts with faces new and familiar. QFT, Sat 1st April, 10am+
The Seasons in Quincy: Four Portraits of John Berger
Critic and writer John Berger, who passed away earlier this year and was best known for the book and BBC series Ways of Seeing, remains vital for understanding our image-saturated culture and the subtle ways it influences and confines us. Partnering with Belfast Exposed, the festival presents The Seasons in Quincy, which combines ideas from Berger's writing on politics, poetry and art with the visual textures of his reclusive home in Quincy, France. The screening will be preceded by readings from Berger's writing. Beanbag Cinema, Thurs 30th, 6pm
All This Panic
Jenny Gage and her cinematographer husband spent 3 years capturing the lives of seven teenage girls growing up in Brookyn, as they deal with family troubles, aspirations for the future, changing sexual identities and all the other crap that comes with growing up. Promises to be intimate and full of the fearful excitement that is adolescence's default state. QFT, Thurs 30th, 8pm
I Am Not Your Negro
Narrated by Samuel L. Jackson, Raoul Peck's morally ambitious essay-doc transforms the written works of Civil Rights icon James Baldwin, with particular focus on his unfinished text Remember This House, into a stirring portrait of America's racial transformation and intransigence. QFT, Tues 4th, 7pm
Always Shine
Mackenzie Davis has been doing great work on TV's under-watched Halt And Catch Fire, not to mention her performance in one of Black Mirror's stand-out episodes. Here she co-stars with Caitlin FitzGerald in Sophia Takal's second feature, as two actress friends whose time together on a trip brings out all kinds of furious resentment.  QFT, Wed 5th, 9pm
Bad Day For The Cut
For closing night we circle back to home. Omagh's Chris Baugh, co-writing with Brendan Mullin, makes his feature debut with A Bad Day For The Cut, an NI-set thriller about a farmer dragged into violence by the murder of his wife. Nigel O'Neill (The Secret, Game of Thrones) stars as the countryman with red in his eyes. Movie House Dublin Road, Sun 9th, 7pm
*An earlier version of this article included The Love Witch, which is no longer screening at the festival. Apologies for the error.*