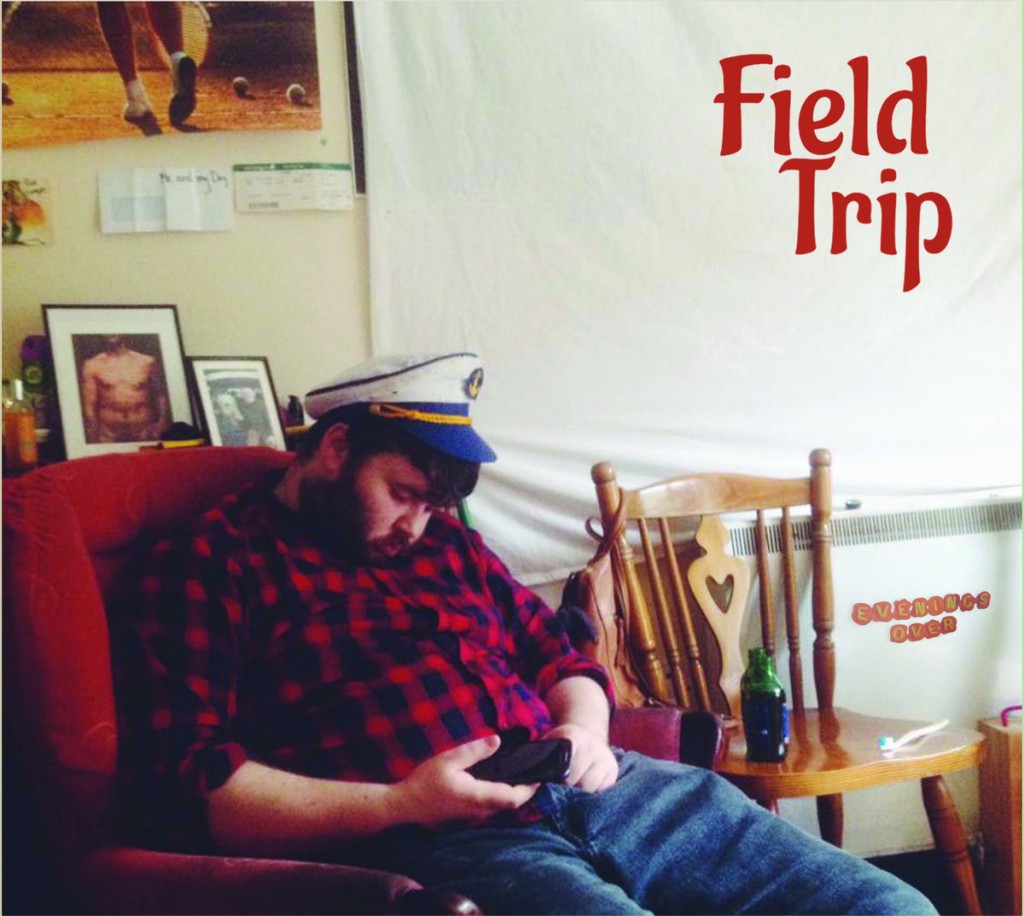 The title track from their forthcoming, Eoin Dolan-recorded EP of the same time, 'Evening's Over' is a wonderfully restrained slice of jangle-pop from Galway's Field Trip.
All but lullabyesque in its sleepy lo-fi tone and pace, Sean Walsh from the band said, "The song reflects on the scenario of a night of drinking. You're on the couch, it's 5am and getting bright, the birds are singing, you're comrades are passed out around you and now you get the chance to gather your thoughts and reflect on the evening. The song is sort of sigh of relief that the night is over. It also reflects on not being alone anymore, parting from the grip of loneliness and starting new relationships."
Hosted by Retro Revival Club in association with Citog and Little L Records, Field Trip will launch Evening's Over at Dublin's Tivoli Backstage on Friday, March 10, alongside fellow Galwegians Dott, Skinner and Danny Carroll from Shrug Life.
Set to record again with Fiachra Mc Carthy in Dublin in April,, Field Trip will also embark on a mini-tour of Northern England with The Hipshakes and The Mightees before summer with a return leg lap of Ireland to follow later in the year. Check out the band's March tour dates and have a first listen to Evening's Over below.
March 10: RRIC @ Tivoli Backstage Dublin, w/ Field Tr, Dott, Skinner & Shrug Life
March 16: Boyles of Slane, w/ Martin's Party & Shrug Life
March 17: Gulpd, Cork w/ Oh Boland & The sunshine factory
March 23: Strangebrew Roisin Dubh, w/ Eoin Dolan, Kieran O'Brien, TPM DJ set til late.