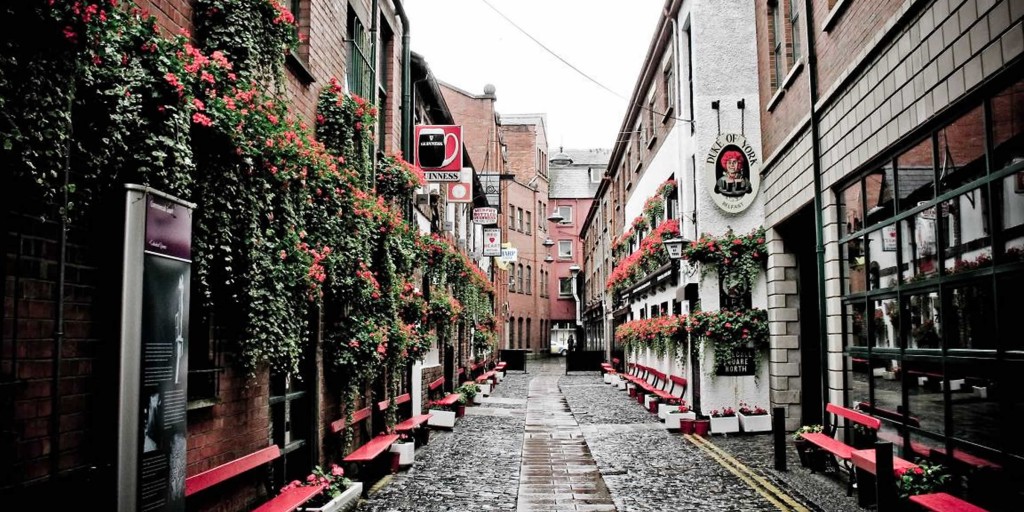 Over the last decade and a bit, Belfast's Cathedral Quarter has flourished to become the city's cultural and creative hub, as well as the home of countless independent businesses and organisations. At the core of its rapid and vital growth – from the Black Box, Oh Yeah Centre and Established to The MAC, The Sunflower and the National – has been a mindset that encourages the entrepreneurial, rewards the independent and supports the artistically-inclined.
But today, new campaign group – #SaveCQ – has been officially launched in Cathedral Quarter to galvanise public awareness of the current proposal for the new Royal Exchange development in the area.
The #SaveCQ campaign, which is comprised of various independent businesses, arts organisations and members of the community, is calling upon Castlebrooke Investments to "Develop, Not Demolish" Cathedral Quarter in Belfast.
Under the current Royal Exchange redevelopment proposal, almost 12 acres of city centre buildings purchased by Castlebrooke Investments (London) from Cerberus last year, which were formerly part of the NAMA portfolio, could be demolished and replaced by retail units and tower blocks, permanently changing the face and character of our city centre and having a huge impact on the Cathedral Quarter, one of Belfast's most vibrant, historic and culturally significant areas.
Campaign supporter and playwright Martin Lynch, who came up with the original idea for the Cathedral Quarter back in 1995 said:
"Obviously, we welcome any serious investment into the area but the current Royal Exchange proposal is ill-conceived on many levels and would have a devastating effect on the Cathedral Quarter as we know it, if planning permission for the proposal in its current form were to be granted by Belfast City Council.  While the campaign fully recognises that this part of Cathedral Quarter needs redevelopment, we firmly believe that any authorised redevelopment should complement, enhance and integrate with Cathedral Quarter, working with the unique and valuable built and cultural heritage which exists in the area, rather than against it."
The Royal Exchange redevelopment proposal is now at pre-planning application stage and members of the public have until Monday 3 April 2017 to lodge their objections to the current scheme.  Campaign spokesperson Rebekah McCabe from Township NI explained:
"We are urgently calling on members of the public who care about the Cathedral Quarter in any way – whether they live, work, shop or socialise there – to object to this proposal immediately.  We have made it very easy to do – simply visit the campaign website at www.savecq.wordpress.com and follow the instructions to send your email to the three addresses listed there."
For further information on the #SaveCQ campaign, join the discussion at https://www.facebook.com/saveCQBelfast/, #SaveCQ on Twitter or visit www.savecq.wordpress.com