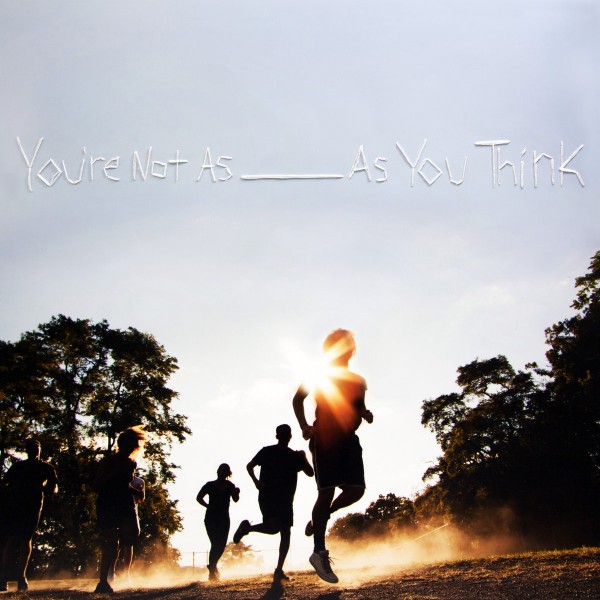 Like it or not, emo music has been revived. Acts like Julien Baker, American Football and Modern Baseball have gained enough scope to evolve and define what emo music is and what it aims to achieve, and while defining what is classed as emo music is an entirely different kettle of fish, it's fair to say that associating it with long black fringes and pubescent frustrations is something of the past. On You're not as ____as you think, their third album , Sorority Noise dive into the depths of depression and death and the ways of coping with them, firmly planting their foot in the scene with an intelligent, engaging, and totally devastating release.
Vulnerability has been the hallmark of the Connecticut four-piece's output since their founding in 2013. Their debut Forgettable was submerged in an indulgent self-pitying monologue, so much so that it almost branded them as just another band to listen to when your self worth leaves you for someone else. Their follow up release Joy, Departed from 2015 made efforts to shake off the angsty whine and replace it with some optimistic self-awareness, such as on 'Art School Wannabe'. "Maybe I'm just scared to admit that I might not be as dark as I think" frontman Cameron Boucher poured over its upbeat guitar strums, shedding some light into the otherwise fairly despairing album.
You're not as ____as you think manages to usurp both of these releases in what they symbolise, amalgamating total emotional desolation and the elusive acceptance that can be achieved when it strikes.
Death rears his head frequently, and it's not always expected. Created by Boucher as part personal diary and part ode to lost friends, it's hard not to wince at his vulnerability during 'Disappeared', an upbeat track where the line "just this year I lost a basketball team to heaven" appears out of thin air and compels us to empathise with the hardship of loss. This innocent splinter of death juxtaposes to its other forms throughout the album. For instance, the thrashing guitars and drums of opener 'No Halo' relentlessly pummel death into our skulls as Boucher takes us through his experience of losing a friend, and keeping them so fondly in his mind that he forgets that they're gone and visits their house – "I showed up to your house/and I swear I saw you in there but I was looking at myself". It's refreshing (albeit, heart-wrenching) to have a band craft such an intricate and intimate look into the personal, individualised ripples of death's tragedy
The album perfectly projects resilience through the majority of its cuts. Relentless guitars and crashing drums push the boundaries of 'A Portrait Of' into a rock anthem while simultaneously addressing the discourse of death, while on 'Disappeared' the melodic strums stand next to the lyrical dedication to Boucher's late friend Sean. There are moments of gloom and deep introspection within the album like on the closing track 'New Room', but the gentle, distorted sounds lend it a more melancholic aesthetic rather than one spiralling into despair.
It's not often that we are shown the symbolic decay that death weaves into our lives. But here, it's laid out right in front of us. We may think that the grieving process is over, that we're finally back on the track of normality, and then we hear a name, a song, or even a crappy joke that reminds us of what we've lost. You're not as ___ as you think's most important message lies within 'A Portrait Of', as Boucher chants "I'm not trying to say it's easy but I'm trying to say it's fine". Death will never be easy to deal with, but it cannot be avoided. Sorority Noise take the inescapable realities of death and face them with a smile of resilience, and a much needed one at that.  Mitchell Goudie