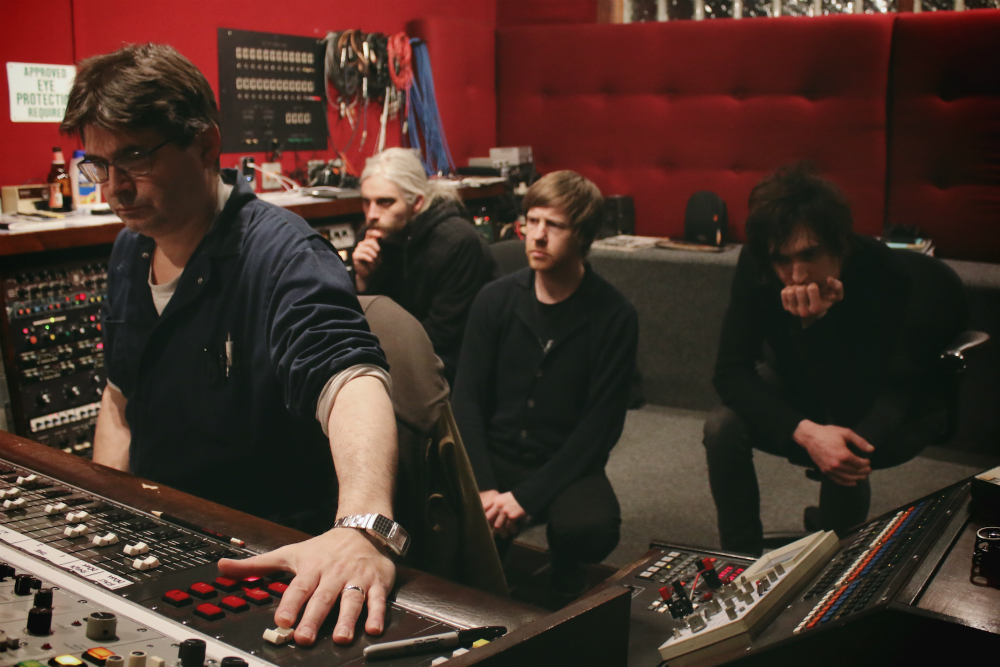 If there's one thing we could all take from Joe Berlinger and Bruce Sinofsky's 2004 Metallica film Some Kind of Monster it's that fly-on-the-wall, "in-the-studio" documentaries can – given the wrong variables – capture a very unique kind of tension and uncomfortable atmosphere.
Something of the polar opposite of that (in more ways that one) Colm Laverty's exceptional Document: A Film About Malojian captures a band whose chemistry and compatibility as a unit is, in itself, endearing, entertaining and hugely watchable. Featuring the Stevie Scullion-fronted band recording their exquisite third studio album This Is Nowhere with the towering Steve Albini at his Chicago studio Electrical Audio back in early 2016, Document sidesteps exhausted tropes of the genre by adhering to a stripped-back, yet stylistically compelling film that puts the process of analogue recording centre-stage. With Albini acting as a suitably legendary backdrop, Malojian's music – and the sheer love and intent that goes into its process – proves the leading role.
Watch the film via Dortbox in full below.