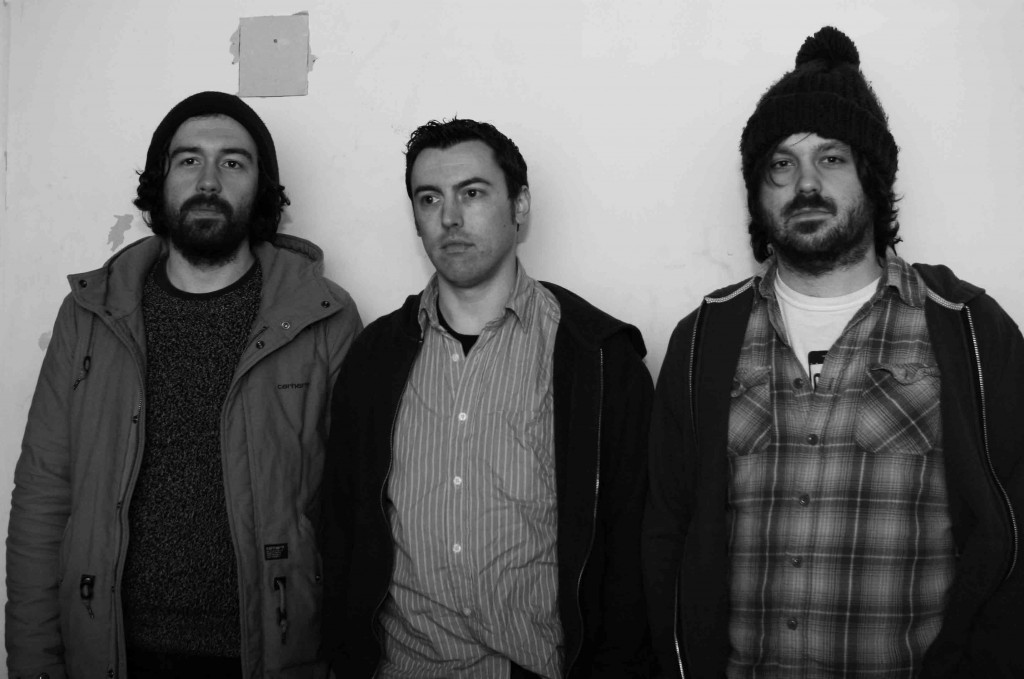 Dublin-based riffy post-punk trio Guilty Optics have just released their long-awaited debut album, Colossal Velocity, on vinyl & digital download.
Recorded at Dublin's Hellfire Studios with vintage gear by San Diego producer Ben Moore, best known for his work with Hot Snakes, Rocket From The Crypt & Ravi Shankar, the album is a discordant, aggressive burst of noise-rock tinged post-punk by way of the early-to-mid '90s, à la Drive Like Jehu.
Formed in 2008 by Alan Finnerty and Peter Lee as a duo, they played under the name Bend This, Uri Geller, before expanding their lineup and shifting to the band they now are.
The album is available through Bandcamp. Stream it below.