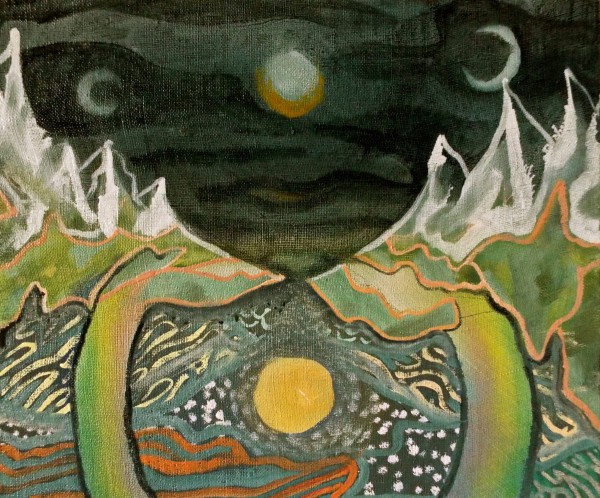 Having started to premiere tracks from the EP back in October of last year, Wicklow ambient hip-hop duo Gumshoe have let Sun Kisses The Moon out into the world in full.
With previously released tracks 'yom kippur', 'ninbasu' and 'forgotten weapons' being ethereal teasers, the rest of the collection continues in much the same vein with delightfully odd vocal samples, sparse rhythms and brittle melodies coursing throughout its seven tracks. 'a divisive nature' is captivating with its stumbling bass throb and Gold Panda reminiscent melodic samples. 'cherrylane' is pure hypnosis with its languid keys, trills and swoops, jazz samples and a surreal spoken vocal detailing someone's first experience of LSD.
Released digitally and on a limited-run cassette via Wooden Spoons, the release comes with a fold-out booklet with artwork and photography by visual artist Andrew Hopkins. Speaking to District Magazine about the release the pair said: "The intention was to translate the vast landscapes we see in our surroundings every day into one piece to relay it to the listener. We worked closely together to combine the paintings, photography and the tracks into a channel in which the listener can step into the imaginary world in their own mind."
Dreamy.