Doubled up as its tenth annual outing, Record Store Day takes place this Saturday, Saturday 22. As ever, record stores the length and breadth of the country will be marking the occasion in different ways. Here's our run-down of where to be this Saturday, from 8am right up until the end of the after-party.
Dublin
Spindizzy Records
As some new standalone titles, Spindizzy on South Great George's Street will stock up to three-quarters of this year's RSD titles in limited quantities. Opening at 8am especially for the day (with access from the Drury St. entrance) the store will also host Spindizzy and friends DJing throughout the afternoon.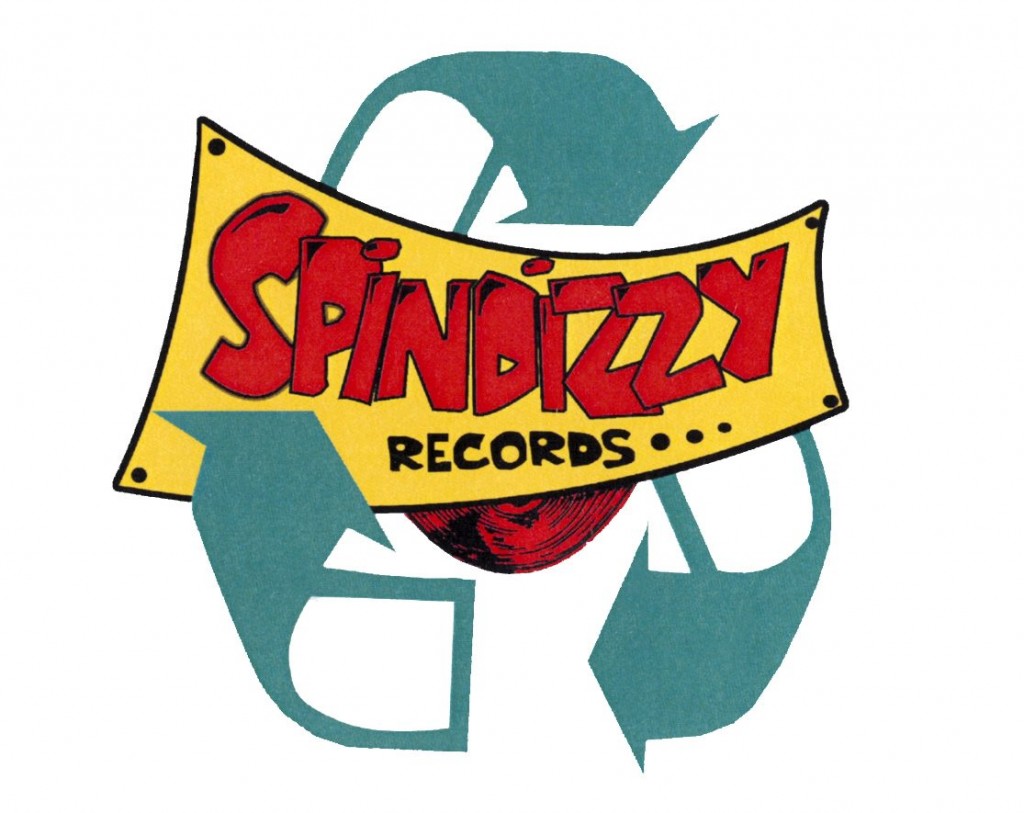 Tower Records
As well as kicking off a massive ten-day vinyl sale from 9am on April 21, Tower Records will host Kíla and Interskalactic live, as well as throwing a party at the Liquor Rooms with Ham Sandwich, Fiction Peaks, Katie Laffan and Third Smoke. Keep an eye on details of all goings-on here.
Freebird Records
Established back in 1978, Freebird on Wicklow Street will host in-store performances from Aoife Nessa Frances and TTA favourites Sorcha McGrath and Simon Cullen AKA Ships. Expect material from the pair's forthcoming debut album, Procession.
All City Records
Going all out this year, All City Records will host a huge instore and afterparty, featuring the likes of Aoife O'Neill, Calum K, Cecile and New Jackson, who'll be performing material from his upcoming album From Night To Night. With "plenty of RSD special releases in the shop from a host of slick labels including some fresh stuff from ourselves" promised, the party continues afterwards at Wah-Wah with "super special guests" to be announced from 10pm to late. Here's the full line-up.

Belfast
Sick Records
Sick Records on North Street is the strongest lure in Belfast this Record Store Day. Opening from 8am selling the best titles from the RSD 2017 list, the store will host some of its favourite acts in the form of Robyn G Shiels, Malojian, Arborist and The Bonnevilles, with DJ sets from Documenta's Joe Greene, Cathal Cully from Girls Names, Stuart Watson of Documenta and Moxey and Sick Collective's Marc McWilliams.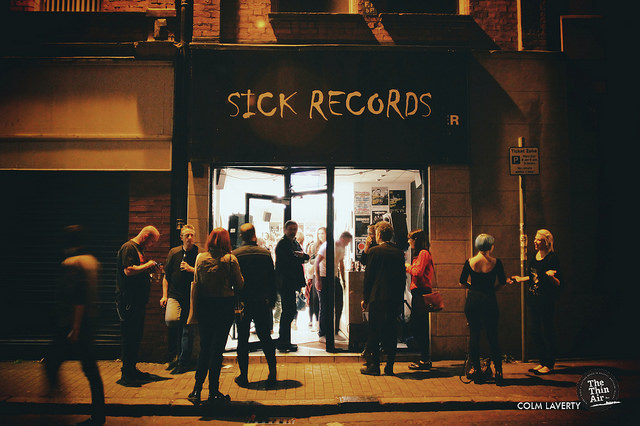 Head Belfast
Just down the road, Head Records will also be open from 8am, stocking "pretty much everything" from this year's list available. Promising promos, posters, tote and more, as as well as a prize draw for a limited-edition RSD Rega Research RP1 in aid of Help Musicians UK, Rewind's Keith McCormick & David Neely, Qthe45 (Beat Boutique/ ex-Rough Trade), Back Track's John Creaner and Sarge from Dr Crippens will be DJing throughout the day.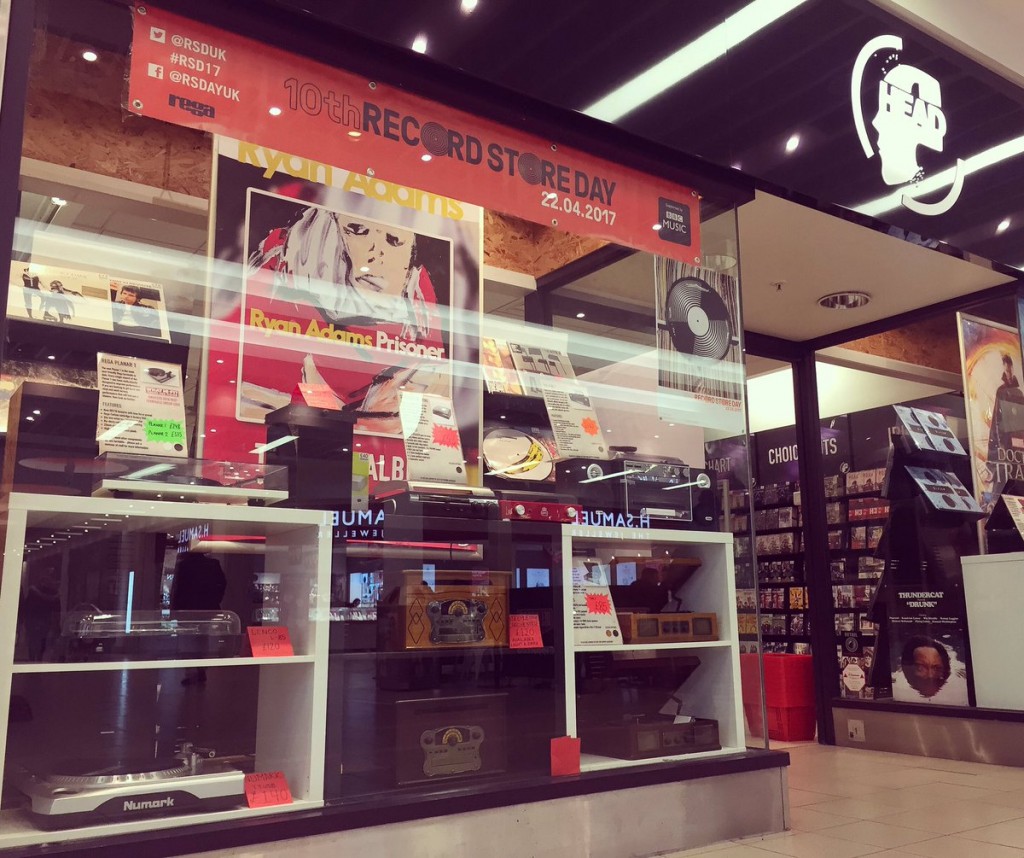 Belfast Underground Records
Ditto Belfast Underground Records, who tied in their first birthday with Record Store Day '16 last year. Expect a selection of DJs and some great offers on wax and players.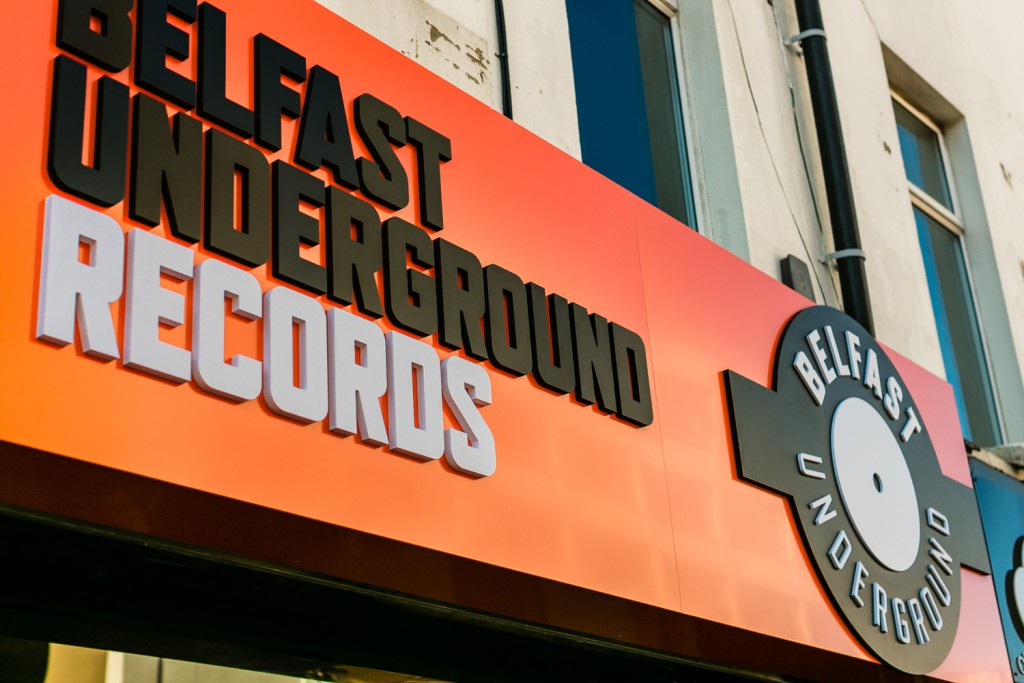 Derry
Cool Discs
As well as celebrating the 10th annual RSD, Derry's leading record store Cool Discs will celebrate their 20th anniversary on Saturday. In association with Stendhal Festival, the guys will mark the occasion with live music from Ports, Paddy Nash, John Deery, Emma Lusby and R.O.E. from 2.30pm. Things continues from 9pm to late around the corner at Sandinos, with Andy Smith DJing "across the board" to late. Unmissable if you're in the city on Saturday.
Abbazappa
Although they don't have any RSD product in stock this year (believing "that record store day is everyday") Ben Allen's Abbazappa on Palace St. will be open as usual, stock a wide range of records. Always guaranteed to pick up something interesting here. Always very reasonably priced, too.
Cork
Records and Relics
From 2 to 6pm, Records and Relics on Lancaster Quay will celebrate this year's RSD with live music (including M:SEA, below), DJs (such as Dilly Dream and Jules & Colin), wine and cheese. What more could you ask for, really?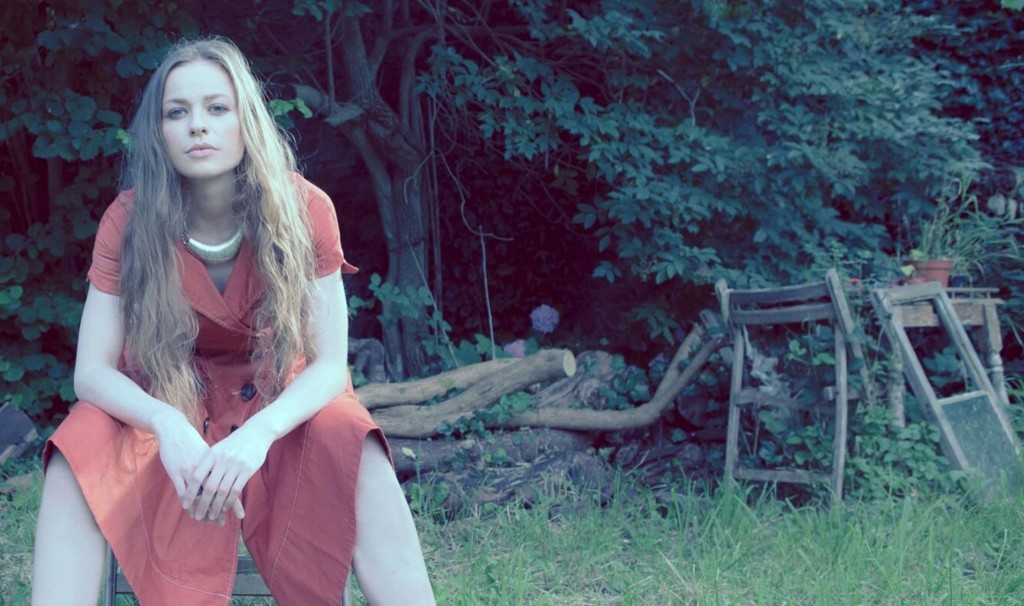 Musiczone
As well as having about 300 RSD titles in store on the day, Musiczone in cork will host sets from the likes of Marlene Enright, Jack O'Rourke, Milky Teeth, CrowBlackChicken and We Cut Corners throughout the afternoon. Open from 8am, Cork's 96FM will also be broadcasting from the store on the day.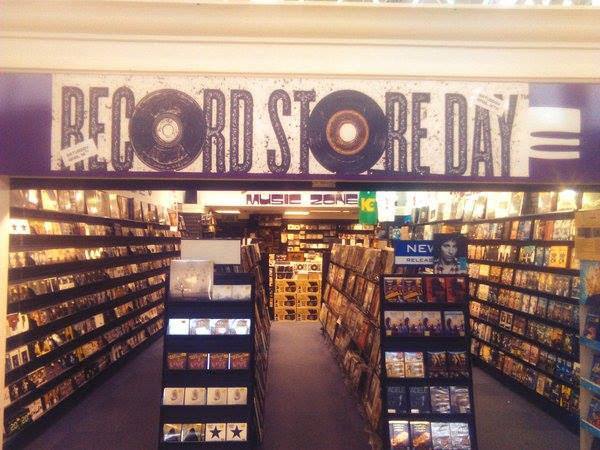 plugd
Celebrating both Record Store Day and 6 years of plugd Records and Gulpd Cafe in the Triskel Arts Centre, plugd will have DJs and live acts in the both the cafe and shop all day and night as well as a music photography exhibition  featuring local, national and international artists. Here's the line-up:
GULPD 7pm-CLOSE:
ELLL + Gym (DJ)
African Fiction
Superficie
Cathal and Elaine (Altered Hours)
Harry Harrington (OutOut)
John Hennessy (Sunday Times)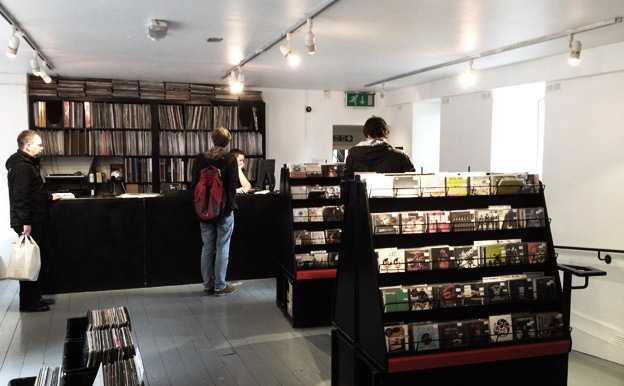 Kilkenny
Rollercoaster Records
Whilst details are currently sketchy, Kilkenny's wonderful Rollercoaster Records ("the happiest little record shop in the world" no less) have promised a jam-packed RSD this Saturday from 9am to 6pm. We're expecting some live sets and more. Check back for details.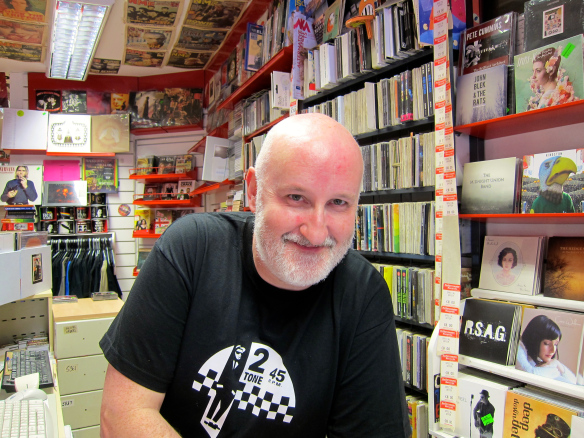 Limerick
Steamboat Records
Much like All City, Steamboat Records are running their own mini-festival of sorts this Saturday to mark both RSD '17 and the official launch of their store. With tickets at €10, they'll take over Dolan's and Kasbah from 8pm to host Tigwara, Bleeding Heart Pigeons, Siomha, Anna's Anchor, Parliament Square, Fox Jaw, Nile St. James and Weenz feat. Dirt.
Kerry
Dingle Record Shop
Not unlike Rollercoaster Records, Mazz O'Flaherty's Dingle Record Shop is nothing short of legendary. Whilst it doesn't seem like there's anything officially planned for this year's Record Store Day, popping by is a must if you're in the town – on Saturday or any other day. Here's Mazz and some inebriated punter.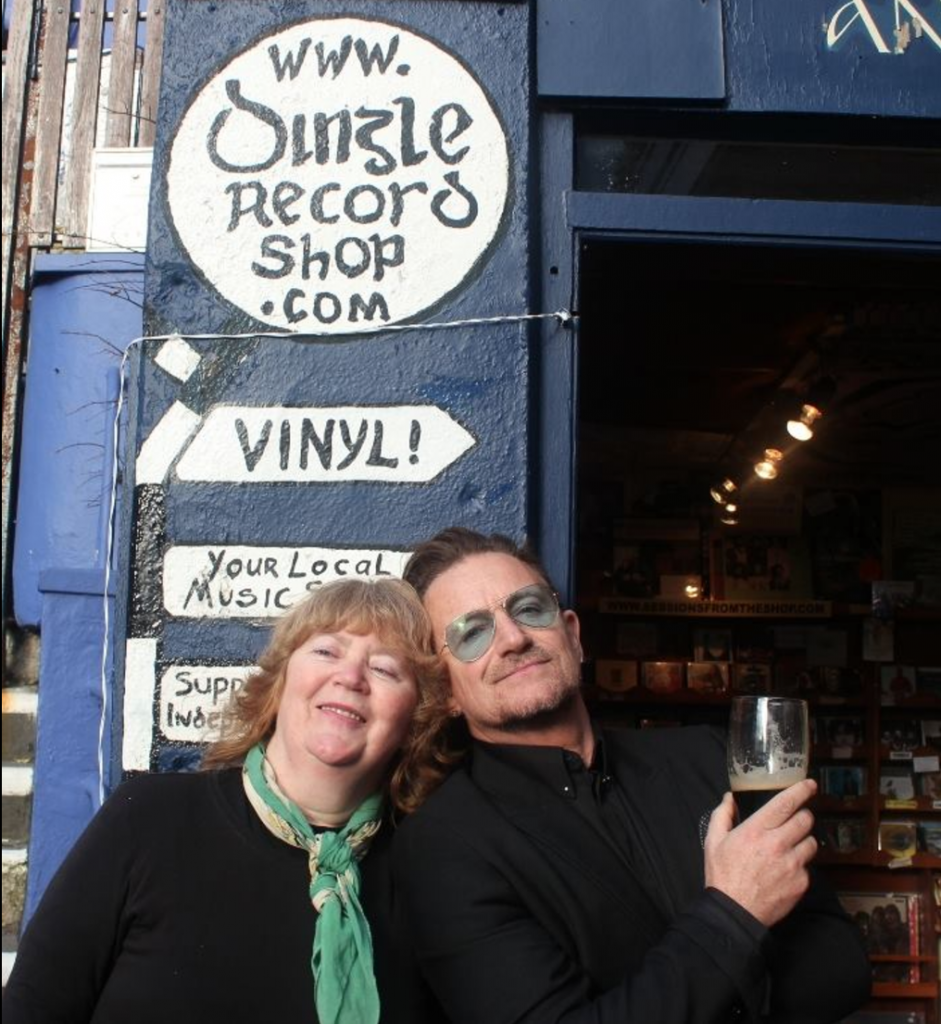 Galway
OMG @ Zhivago
OMG @ Zhivago will be open from 9am on Saturday with over 100 exclusive titles – ranging 7″s, 10″s, 12″s, LPs and CDs – and special offers in store. No word of any in-store performances but you could get lucky.
Dundalk
Classified Records
Dundalk's Classified Records are open from 9am-6am, with over 150 different RSD titles available on vinyl for one day only. A number of other records will be specially discounted for the event. The store said, "e will also be providing our customers with special free promotional giveaways, hot/cold drinks and some really tasty bite-sized treats. As ever, the soundtrack of the day will be provided by an in-store DJ." Excellent.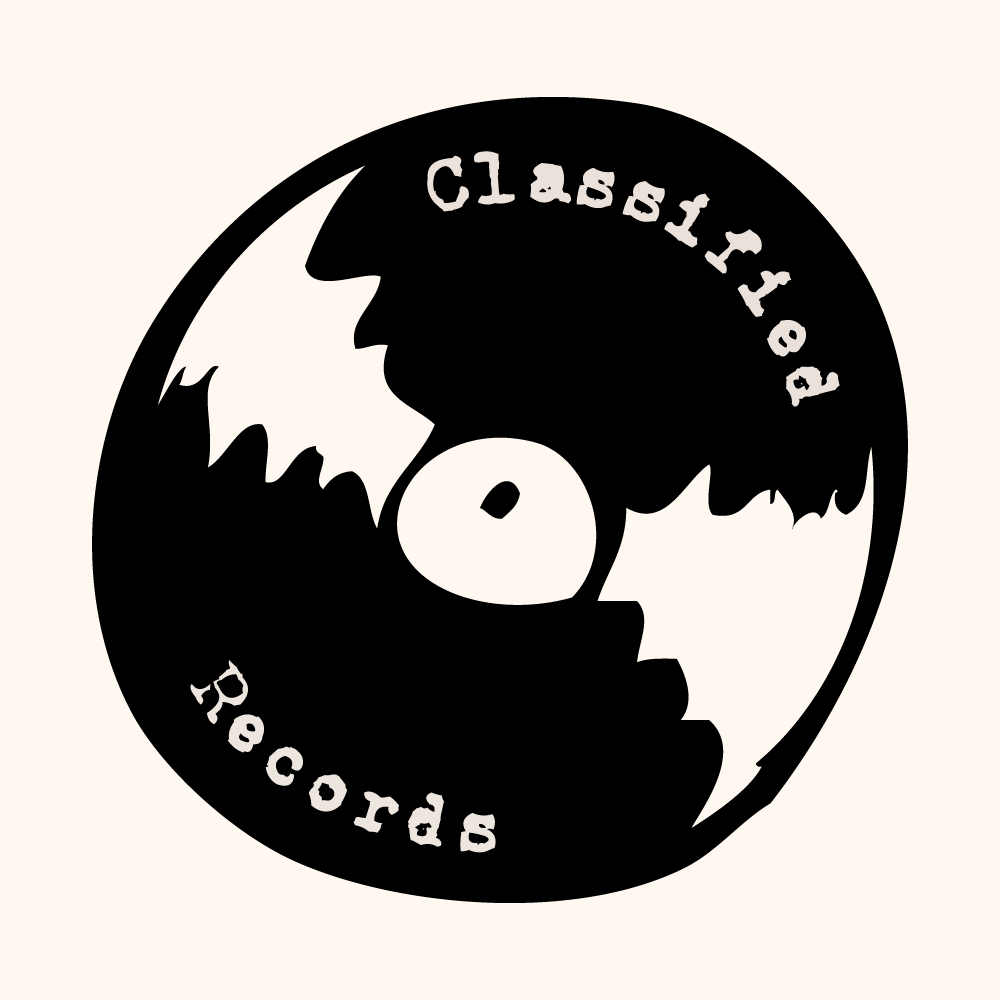 Wexford
South East Records
Based in or passing through Wexford? South East Records on Peter Street will have a selection of RSD stock, with titles to be confirmed. Info about releases and live music on the day is to be announced, which we'll add here in due course.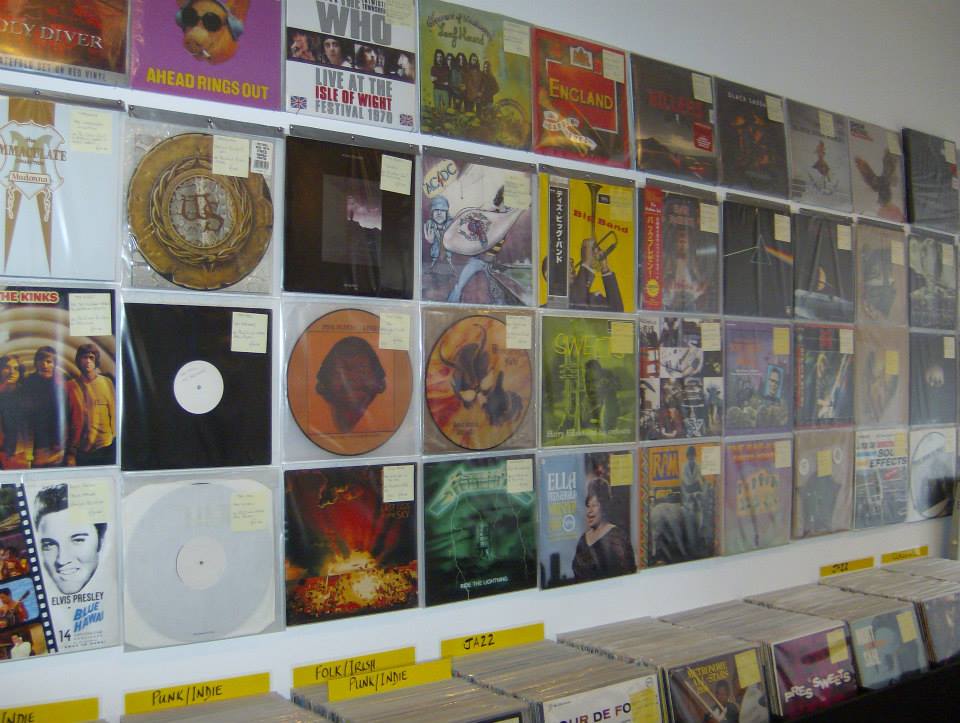 Waterford
Ben O'Neill Music Shop
Ben O'Neill Music Shop on O'Connell Street in Dungarven will also be open from 9am on the day, selling a range of limited edition vinyl release. As with everywhere else, it's first come, first served on the day.
Ballymena
Track Records
We've a lot of time for rural record stores here at the Thin Air, not least Ballymena's Track Records. Whilst they don't have any RSD stock this year, the store will be hosting their own unofficial event from 9-5. With a half price sale on (once you've spent £10 everything in the shop becomes half price), they will also host a DJ set from Records From The Attic from 2pm.
Bangor
Bending Sound
If you're in Bangor this Saturday, make sure to get down to the grand opening of Bending Sound Records on 59 High Street. Specialising in vinyl, both new and old, the launch of the store will also coincide with their participation in this year's RSD. Get on down for a super limited-edition slab of wax.
Choons Record Store
Elsewhere in Bangor, Choons Record Store will team up with the Bangor DJ Collective to host a RSD party at in the store from 12-2pm, followed by 3-6pm at the Goat's Toe. Kicks off at 12pm.