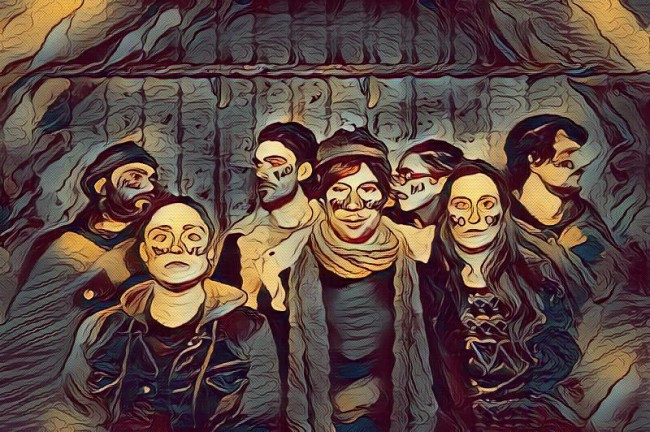 Holy moly! Don't you dare sit down, gang, this is important. Dublin Jazz-Punk (or, psyjance as they like to call it) collective Vernon Jane are here to kick the living daylights out you and your loved ones and teach you a lesson while they're at it.
Following on from the 2016 EP The Inner Workings of a Damaged Nobody, the group have returned with a vengeance with new single 'Fuck Me'. The abrasive, merciless track finds the band channelling influences from the brutally hard-rockin' camps and those of frenzied jazz. Band leader and vocalist Emily Jane bellows lyrics that demand attention and which grapple sexual and gender dialogue with defiance, ownership and unfiltered anger.
From it's reigned back moments of vocal prowess to the lunging riffs, Vernon Jane have a superb sense of dynamic on this, their heaviest output to date. Speaking of the track, Jane said: "'Fuck Me' is a song about the disillusionment of gender roles in our society, and the raw animalistic nature we all try to hide."
The track is accompanied by a suitably energised and gripping video courtesy of Paperbag Animator. 
The group launch the new single this Friday 28 April in Whelans' main room with support from Wastefellow, Spudgun and Bokito. 
Also featured on the night will be an art exhibition confronting gender divides and what being a woman or a man is really about. For more details, visit the event page here.