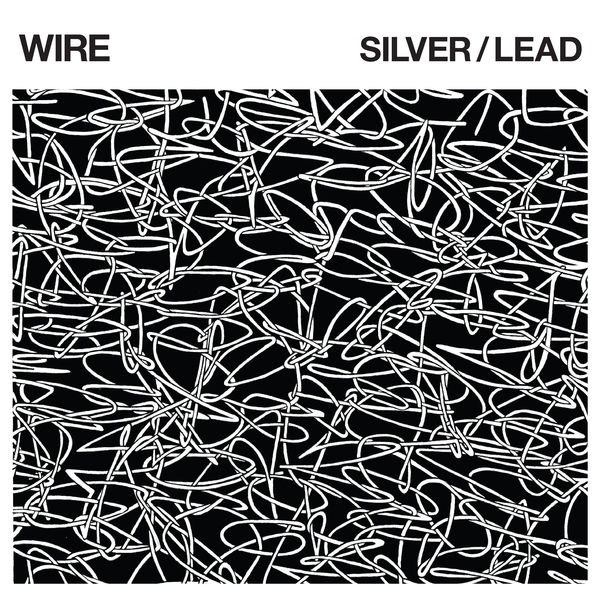 Wire have always been a band more interested in looking forward than back. On returning from their first hiatus in 1985 they famously hired a Wire covers band, The Ex Lion Tamers, as their support act so they could be freed up to focus exclusively on new material. So it seems entirely appropriate that they would celebrate the 40th anniversary of their debut performance with another new album, their fifteenth. Although still most celebrated for their initial trio of envelope-pushing albums between 1977 and 1979 – the frantic art-punk of Pink Flag, the more effects-laden post-punk of Chairs Missing and the increasingly experimental 154 – the rest of their career hasn't been short of its own high points, 2003's fierce comeback Send being a particular triumph.
Their decision to mine the post-154 vaults for 2013's Change Becomes Us, reworking some of the song sketches that originally appeared on 1981's live album Document & Eyewitness, was a tantalising prospect, but one that suggested they might have finally run out of new ideas. And yet they seem to have entered a particularly fertile period since, seemingly revitalised by the addition of guitarist Matt Simms of It Hugs Back (original guitarist Bruce Gilbert departed in 2006; the band recorded Object 47 and Red Barked Tree as a trio before giving their touring guitarist a permanent role), with Silver/Lead following 2015's Wire and last year's Nocturnal Koreans, the latter a mini album made up of material left off the former, but treated by the band as a distinct standalone release with extra studio tinkering.
Musically too they seem to be in a good place right now – Silver/Lead is yet another reliably solid entry in what's been a pretty consistent discography for such a long running band. Progression and innovation on new Wire records understandably isn't what it once was, and this record doesn't differ hugely from the last few, but it's self described "psychedelic post-punk" retreats from some of the poppier moments of Wire, and despite the claim that the record "has nothing to do with the past and everything to do with the future", it does often comes closer than ever to recapturing the sound of the classic 154, particularly on the moody guitar effects of Graham Lewis-sung opener 'Playing Harp for the Fishes' and the similarly excellent 'Diamonds in Cups'. Any lapsed Wire fans who came excitedly to Change Becomes Us expecting to hear something like their early magic, only to find their expectations not quite met, may find a little more to whet their appetite here.
Most of the record moves along in melancholic mid-tempo, though lead single 'Short Elevated Period', the album's fastest and loudest cut, is the most addictive track Colin Newman has penned in a while and sounds like a band much younger than the advancing years of the core members. The record's midsection does show a few cracks as a couple of tracks fail to make the same impact as the opening trio, though there isn't really a truly weak cut here – Newman is on fine melodic form throughout so catchy vocal hooks abound, particularly on the tense 'Sonic Lens', and clocking in at a fairly concise 36 minutes, the album has the good sense not to overstay its welcome, something they haven't always managed to avoid.
Silver/Lead doesn't find Wire making any more great forward leaps, nor was it ever going to reach their earlier peaks, but it's easily one of the strongest entries in this latter portion of the band's career, and betrays a defiance that they have little intention of slowing down or hurtling towards another breakup. Cathal McBride