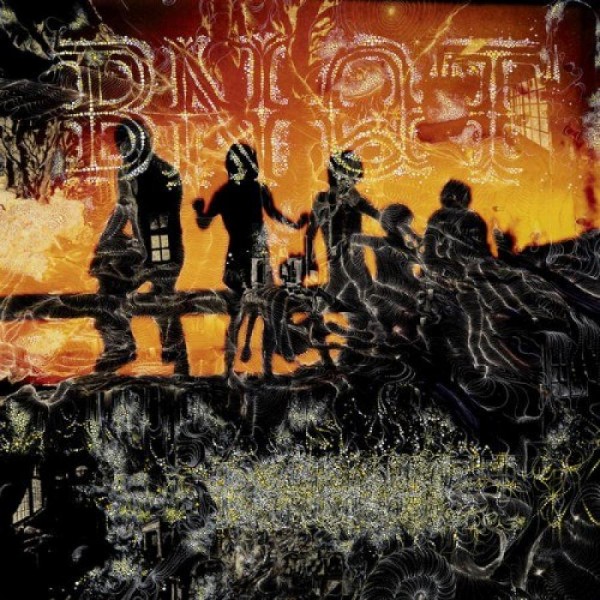 "I think we could all use a restart but what does that mean?" asks Midlake's Eric Pulido in BNQT's (pronounced "banquet") glam-rock tinged opening track. He goes on to explore this question across Volume 1's ten collaborative offerings with contributions from the front-men of Franz Ferdinand, Band of Horses, Travis and Grandaddy.
As the artists stretched across the globe, Pulido guided the way with these recordings split both with travel to Denton, Texas and remotely over the net during the course of a year. Over that year and with some change, the songs grew from demos to fully realised recordings.
It would be too easy to write off Volume One as a cynical re-launch for some members whose day-jobs have passed their commercial peak – a "Pound-shop Fillers of the World Unite" perhaps – but this record's easygoing, unhurried pace suggests a group of musicians simply willing to take time out and play to their melodic strengths.
Ben Bridwell of Band of Horses leads on two songs that exemplify this approach. 'Unlikely Force' and 'Tara' wash by in a pleasant AM-radio haze that sounds like they were a lot of fun to record. Even the latter's "fuck me and fuck you" coda seems designed to be a spirited way of ending a song rather than any sort of call-to-arms.
The contributions from Fran Healy feel a little lightweight in comparison. Travis' strengths in mainstream melancholia are jettisoned here as his disembodied voice is transposed onto two slightly contrived soft-rock arrangements.  Meanwhile, the queasy atmospherics of 'Hey Banana' are lifted straight out of Alex Kapranos' playbook, and his world-weary delivery anchors the album closer 'Fighting The World'.
Despite its uninspiring title, Pulido's 'Real Love' is Volume 1's most genuinely collaborative moment. Ben Bridwell and Alex Kapranos contribute backing vocals to a gorgeously unfurling arrangement of harmonies and trumpets. It falls to Jason Lytle to contribute the two stand-out tracks: '100 Million Miles' and 'Failing at Feeling' are two strings-drenched hymns to keeping it together that could easily have fitted onto Grandaddy's recent comeback record Last Place.
Both Midlake's generosity and Jason Lytle's individual brilliance elevate Volume 1 beyond a mere "who sings what" curio. Collaborative working is all about the process, so BNQT's next course should build on the solid foundation established here, with perhaps a little more discord and tension in the mix. Jonny Currie