Film / Theatre Reviews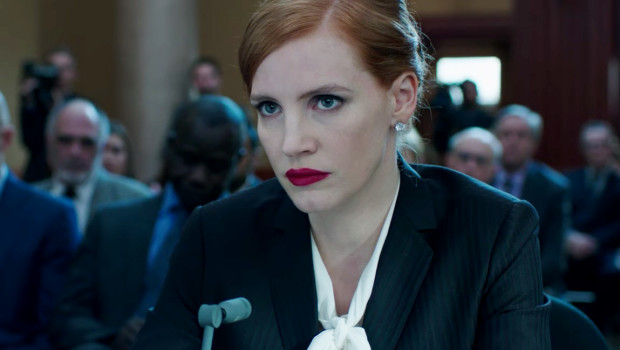 Published on May 31st, 2017 | by Kev Lovski
0
Miss Sloane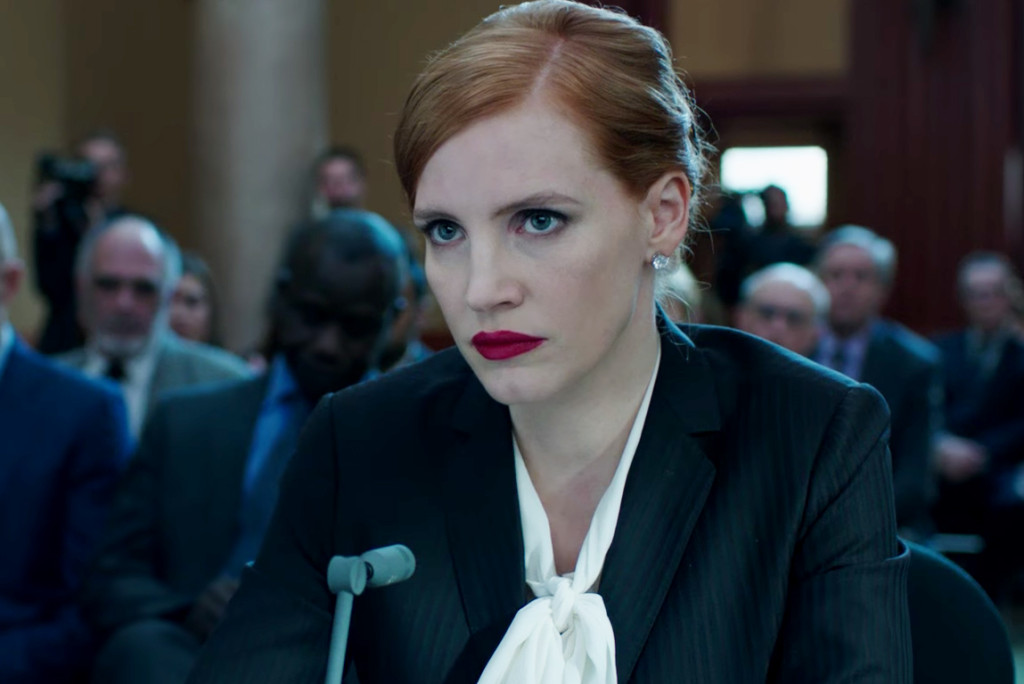 Miss Sloane is the perfect vehicle for an actress of Jessica Chastain's calibre. She absolutely runs the show in the no-nonsense manner that has gained her a reputation as one of the finest actresses in Hollywood. Unfortunately, director John Madden (Shakespeare In Love) and first-time writer Johnathan Perera have brought little else to the table in this implausible and relatively predictable story, based around the corrupt and high stakes world of US lobbying.
Chastain stars as Elizabeth Sloane, the most sought-after lobbyist in the US and darling of all the high-powered players in politics and business. Her ruthlessness and cunning know no bounds and she appears to be rather morally ambiguous in how she goes about getting what she wants, and what she always wants is to win. But when the company that she works for decides to take on the case of the gun lobby in boosting their popularity, her moral compass seems to come into check and the biggest battle of her career starts to unfold.
There is much to like in Miss Sloane, as the director does not pull his punches in the depiction of the cut-throat world of lobbying and the cold-blooded mentality of the lead character in Chastain. The film has a general feel of credibility that lays bare the power of this corrosive industry and the corruptive effects it can have on American politics and justice. But the problems begin to arise when screenwriter, Perera, tries to create some sort of redemption for Sloane in its outcome. The twists are predictable and rather pedestrian, while the decisions that she takes to get to its vindicating premise are pretty outlandish.
Much of the wordy dialogue tends to be a little grating, as it is trying so hard to be slick but unfortunately ends up sounding like second-rate Aaron Sorkin material. There are some nice lines delivered by Chastain but the solid support cast that includes Mark Strong, John Lithgow and Gugu Mbatha-Raw (Belle) are all swallowed up by her storming performance.
The only way that you could take Miss Sloane seriously is if it was based on real events. It is cleverly pieced together by Madden, and feels authentic, but is preposterous in much of its plotting. Nevertheless, Madden has made an entertaining political thriller that is only really let down by an overactive imagination on the writer's part. But it's well worth a watch on the strength of Chastain's performance alone. Kev Lovski