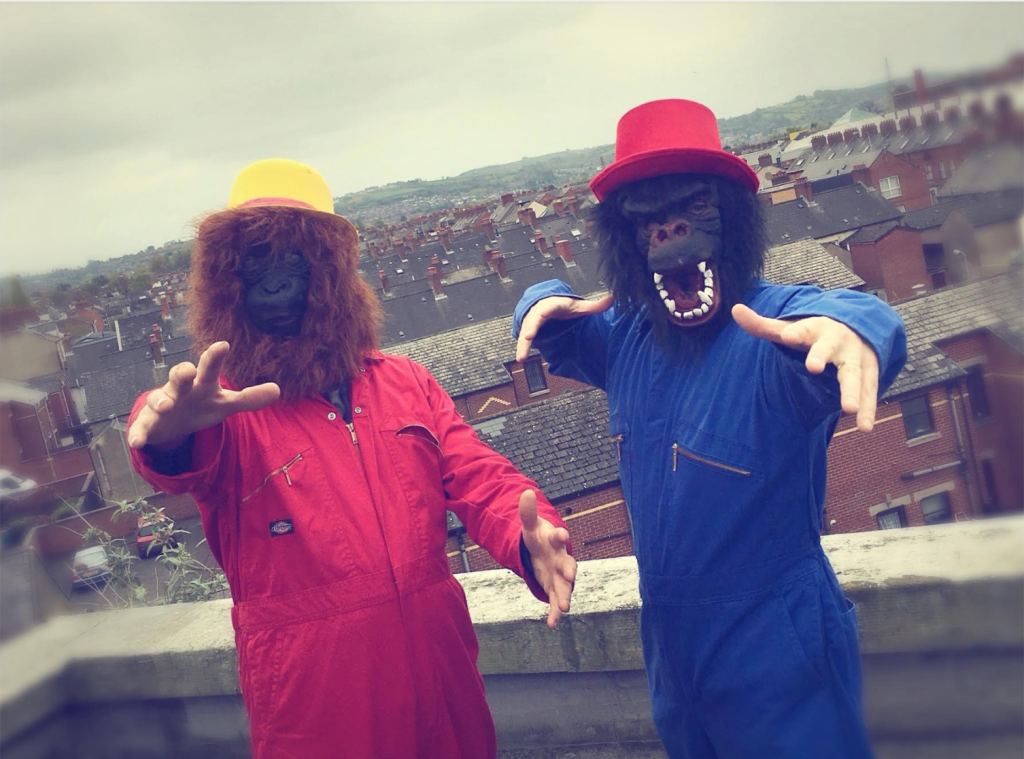 With the prospect of up to three new albums set for release before the end of the year, (presumed) Northern Irish punk-funk masked duo Pinner are back with a new video single, 'Head For The Bedlam'.
Released in advance of forthcoming radio single 'Incendiary' – which will be released ahead of Return of the Pin Vol.2: Bloody Murder Picture on June 1 – this new effort is a typically left-of-centre blast of wilfully DIY garage from the pair, whose penchant for and ease at genre-hopping should fully reveal itself on forthcoming full-length releases throughout 2017.
In the meantime, have a first peek at the deceptively catchy 'Head For The Bedlam' below.