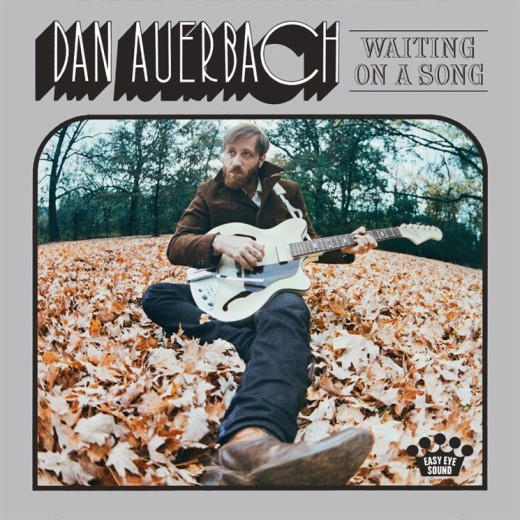 Poor Dan Auerbach. Since the first Black Keys album arrived fifteen years ago, he's been consistently portrayed as an ersatz Jack White. It was pretty inevitable, of course, as both singer-guitarist in a two-piece garage band and vinyl-loving champion of all things retro-rock, with Auerbach painted as the workmanlike copyist of White, the true artist. And while it's true that none of Auerbach's work has approached the heights of Elephant or White Blood Cells, he doesn't have dodgy Bond themes or baffling collaborations with the Insane Clown Posse to explain away either. And, to be fair, he has produced a few classics himself. While the backlash against The Black Keys after the smash-and-grab blockbuster El Camino was inevitable, both its follow up Turn Blue and Auerbach's garage band side project The Arcs were commendably weird and at times, even excellent.
2009's solo debut Keep It Hid was steeped in the Americana of The Band, but even so, hearing quite how countrified the title track of this album Waiting On A Song is, all twanging guitars and vocal harmonies, perhaps indicates a ham-fisted bridge too far. A criticism of recent Key's output is the overbearing influence of producer Danger Mouse. Here, Auerbach at least proves he's fully capable of overproducing himself, while singing about the organic nature of song writing. 'Malibu Man' and 'Livin' in Sin' continue to nod to 70s AM pop – Eagles here, a little bit of Paul Simon there and a dollop of ELO on top – before single 'Shine On Me' goes full Travelling Wilburys, complete with a goofy animated video. The track actually features former Dire Straits leader Mark Knopfler, although his licks are barely recognisable under the layers of vocals, guitars and keyboards. Knopfler's understated lead guitar would have been a fascinating proposition on the slower moments on Keep It Hid, but it feels like a missed opportunity here.
The album's quieter second half fairs better. The gentle 'Never In My Wildest Dreams' is a simply lovely, as Auerbach sings about unrequited love over a folky, fingerpicked melody. As a lyricist he has primarily spoken in blues clichés about devil women, so hearing him be so vulnerable is a welcome exception (ditto to 'Stand By My Girl', the gospel choruses and horn lines of which have a light whiff of Van Morrison). The sly funk of 'Cherrybomb' sounds effortless, and album highlight 'Undertow's acid-soul could pass as a track from 2010's career high Brothers. As the summery strum of 'Show Me' closes the album after a mere 32 minutes, Auerbach's clear knack for pop melodies and (generally) tasteful production is apparent. However, the album's short and unsteady nature give it a tossed off and ultimately underwhelming feeling.
Auerbach's very public move from his hometown of Akron Ohio to set up a new studio in Nashville was much publicised, and there's a sense of Nashville in this album. It's not a country record in any way, but it does feel like the work of the celebrated professional songwriters of that town: melodic, professional and undeniably catchy, it also feels safe, and slightly heartless. Much of The Black Keys true power comes from the unwieldy drumming of Pat Carney, whose wild style pushed Auerbach's playing into wilder, more unhinged territory. While change is commendable and indeed necessary for any artist, one feels a move back to the garage would do Auerbach a world of good. Caolán Coleman