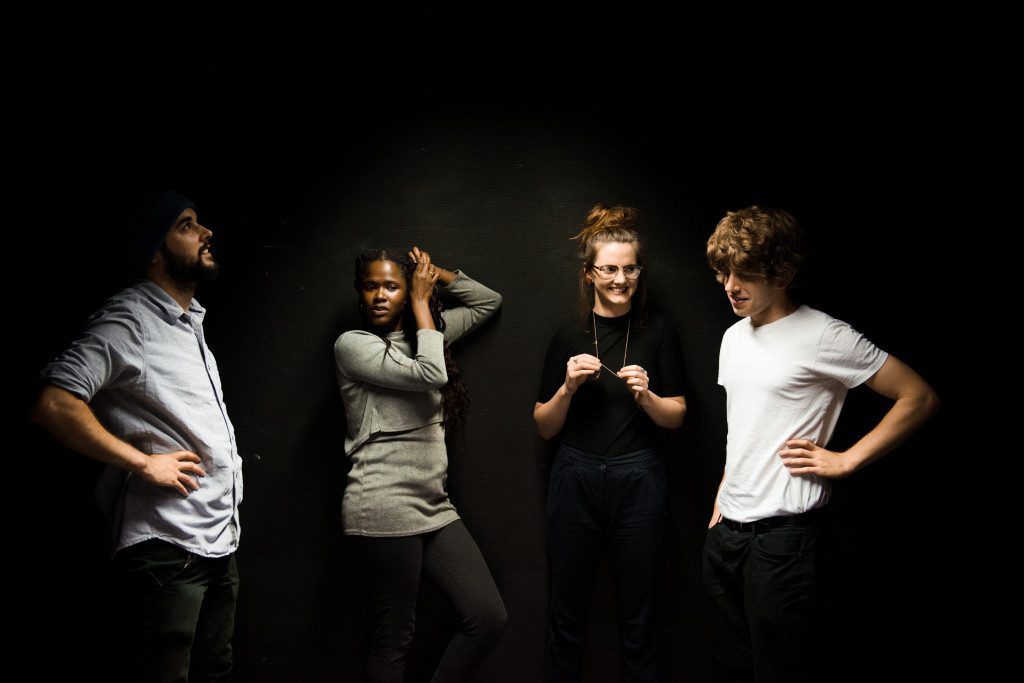 Having featured in the sixth issue of our magazine back in early 2015, Cork RnB maestros Shookrah have evolved into something quite special over the last couple of years. Following a memorable set at Body&Soul at the weekend, Senita Appiakorang and Emmet O'Riabhaigh open up about process, metamorphosis, new material & their peers.
Hi guys. First thing's first: for those not in the know, how did you Shookrah first come about? When and where were the seeds sown?
Senita: We all loosely knew one another from college and mutual friends. There was a glory period we called "the holy trinity" in which three households (braje mahal – acronyms of bros in there), waterside quay girls + bonerville) collided and hosted sessions, in house gigs, chess tournaments… and ultimately it led to friendships. Daniel, another friend David Carey (bassist) and I were asked to do a covers gig for a small pub over jazz fest and that quickly turned into eight of us jamming out some covers in the RnB vein and writing until we had a set of all originals. There have been some changes in the faces but it's been very much friend-oriented.
Your music strikes a really keen and slick balance between R&B/Hip-Hop, Neo-Soul and Pop. Which artists formed the basis of your sound starting out?

Emmet: From the beginning we've always had quite a variety of influences. The obvious ones (I would think) are acts like Janelle Monae, Prince, D'angelo, Robert Glasper, Hiatus Kaiyote, Thundercat etc and I think while not trying to sound like any of them, we wanted to get in on that kind of tuneage – a little jazzy but still essentially pop where the groove is king.
Outside of these, and in probably less obvious ways, I was always influenced by a lot of prog/experimental stuff as well – Sleepytime Gorilla Museum, Zu, King Crimson, Coldplay etc.


You released your stellar Clichés EP back in May. How was the songwriting and recording process for that?

Emmet: Much like the 12+hr director's cut of the Lord of the Rings trilogy; it was long and gruelling but fun. We were spending a lot of time in the rehearsal studio jamming out the tunes, trying to figure out what bits were working, what was pointlessly shoehorned in etc. A lot of the tunes have odd structures to them with plenty of awkward bits here and there. I think this was the result of an infection brought in by myself and Dan from our last band, Plinth which was just a silly genre-bending experiment. This resulted in songs taking ages to (a) figure out properly, and (b) be able to execute. But we got there eventually. The next step was to get it all recorded, so we got in touch with Chris Somers who had recorded and mixed our first EP in 2014 and he tracked the drums in a studio belonging to Keith Clancy and the late Lawrence White. The rest, including vocals were tracked by our former bass player Edan Ray and myself in a secret location west of the city over the course of a few months. There was a lot (A LOT!) of re-arranging and production magic during this stage which nearly broke myself and Diarmait (the keyboard boy). I spent another few weeks/months mixing the thing and then the holiest of holies Tim Fitzgerald mastered it in Vancouver. So yeah, very like Lord of the Rings as you can see.
For those yet to check it out, are there any overarching themes threaded throughout the release?
Senita: Disillusionment and self-discovery. Calibrating one's dreams with their reality, and the adventures or lessons learned on the way. I was cathartically processing what I want from love, aspirations and my well being attitudinally and trying to reassure myself that it's okay to be lost. There's something in there as well to possibly be gained.
It marks some real progression for you as a band. Framing it with 2014's Implicit Content, how do you feel you have progressed as a band we you guys in the sixth issue of our magazine back in March of 2015?

Emmet: I wouldn't say we're a totally different band, but we have definitely grown a lot since then. That EP was very much us still trying to figure out what the hell we were going for, and even though a lot of that I wouldn't really say I'm mad about now, I still like the fact that part of that stage in the experimenting/learning process was captured. The band feels more settled now, in terms of members, how organised and together we are, and what directions we go in when writing a song. From a management point of view, I think Senita, Diarmait and I have gained a lot more knowledge since then and have a more realistic understanding of the pitfalls and whatever the opposite to a pitfall is of the music biz. I think we're very happy with how the new EP has been received and it is great to back gigging again. We're a much tighter unit live these days with a lot more experience in a variety of different settings, not least the likes of Vicar Street, Cork Opera House and Waterfront Belfast recently when we supporting the man himself Billy Ocean. If you can walk off a stage that big, in front a crowd that different to what you're used to and feel good about it, you'll be better off as a performer. At least I hope so.
All artists are striving for something that rewards their hard work, effort, creative spirit and psychic energy. What would be the ultimate pay-off for you?
Senita: I'm not gonna lie, I want a distribution deal with a US or UK label who can take my haggle for our best interest. For selfish and holistic reasons as well… I feel we're capable of it, so why not, y'know?
Emmet: I would hope that my personal advances in psychic energy and healing will finally gain the respect of my father, Eonus The Lord of Light. From a musical point of view, it would be great to have some assistance in the whole organisational/management side of things. We're all busy people and the balance is becoming hard to maintain. Can't really complain of course, it's great to be getting busier but the biz can start to chip away at the actual music-making side of things. Other than that, it would be amazing to release an album as an actual record and have some decent distribution. Overall, while rewards can be very…rewarding, it's important to just enjoy the process. Enjoy the gigs without thinking about how it could lead to a bigger gig, enjoy writing songs without thinking about how one or two of them could be the next 'Maniac 2000'. There is only one Mark McCabe. I think it's important to remember that.
You are, of course, based in Cork City, hands down one of the country's most thriving communities of independent creatives. How are things there at the minute?
Emmet: Why, thanks for saying that and I totally agree: it's bursting at its little seams with talent in all areas of the arts. Just last night I went to an improv gig that crammed 17 players including 2 drummers and 5 or 6 woodwind players into a small cafe. That particular café, Gulpd, is closing in a few days, as is the legendary Plugd Records (though this will surely find a new home) and it's fucking crushing. I won't get into the politics around that one but let's just say it was a massive cultural hub for people of all ages who are into music, art or even just a delicious, sexy coffee, and this is presumably exactly what the arts centre in which they are housed exists for. Yet they are closing and so many people in Cork and beyond are pissed. A lot of other venues have closed in recent years too. It seems like as the economic recession faded, this weird, localised cultural recession began, as if the city itself sold a part of it's soul to the devil (or sucked him off perhaps?). That sounds a bit hippy-dippy as my mom would say but it all feels disheartening in the extreme, especially given the amount of amazing things people are doing around the place. I won't even begin to name names because you'd have to buy more server space to handle the load. People always say that about their own city, that there's 'loike sooooooo much going on' but there really and truly is. The only problem is there are fuck all venues and facilities for anything to happen. I hope most of these people weather the storm down here and don't move to Berlin or some shit because there is a sickening amount of talent.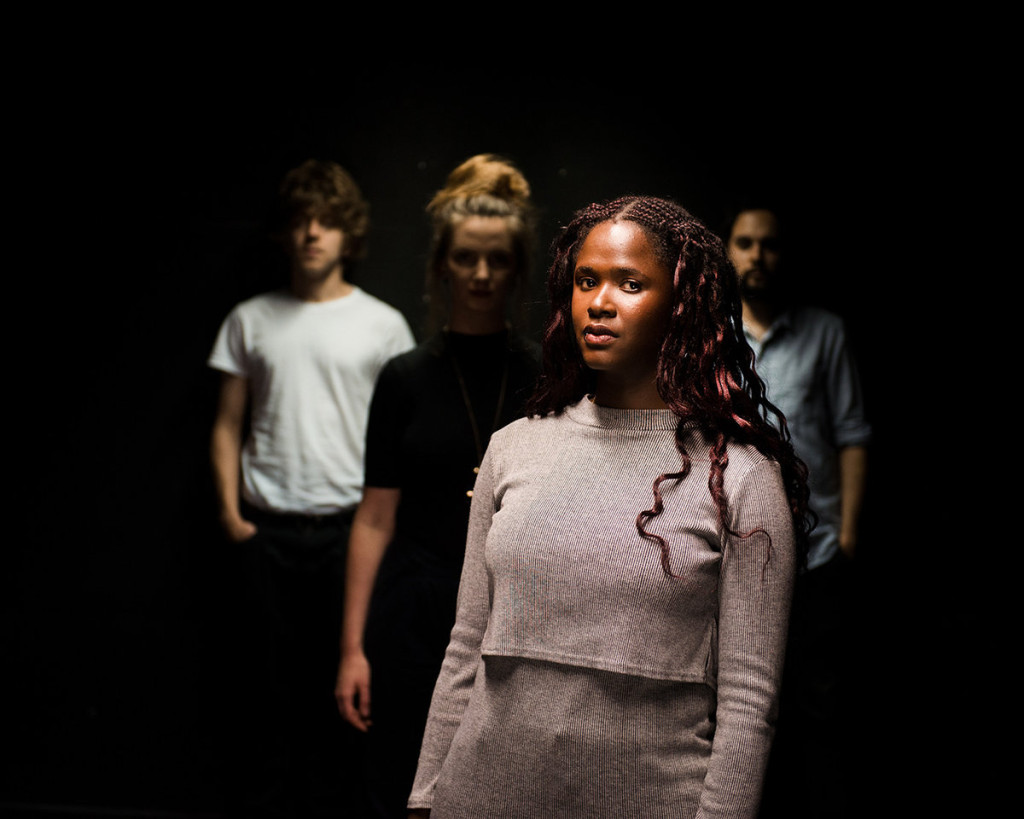 Do you have any favourite fellow Irish acts or releases at the minute?
Emmet: Absolutely loads. This question always freaks me out because I know I'll forget 90% of people I should mention. But off the top of my head: Fixity, Ten Past Seven, The Great Balloon Race, Barq, Rusangano Family, Loah, Laoise, The Bonk – ah, just loads. Loads and loads.
Senita: Bonzai, Haresquead's new tune is pretty gnarly and Jafaris is really hot right now. It's a good time for Irish sounds.
Finally, you've just returned from Body & Soul. What else is in store this summer and beyond?
Senita: We're playing Ballymaloe Malt and Music festival, Townlands and supporting Theo Katzman for his Irish shows. We also have a double headliner with Loah at Galway Arts festival and prospectively playing other festivals. It's going to be a juggling act but we're hyped about it and gonna bring that krunked factor 50 on stage for it all!