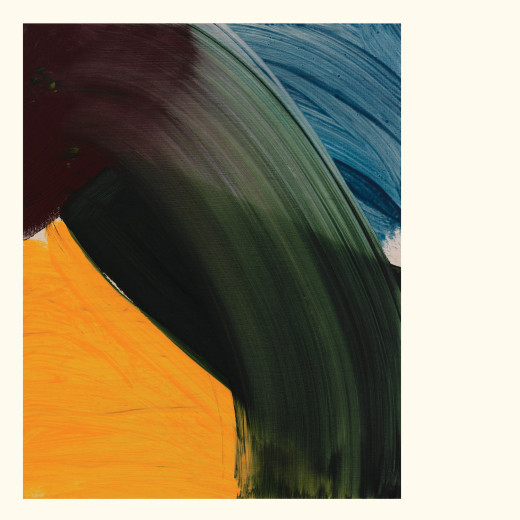 Chaos is everywhere. Politically, ecologically or economically speaking, you can't look far without longing for a friend humanity has never been too well acquainted with: Order. Timely, then, is the return of Jefre Cantu-Ledesma, widely regarded as the apotheosis of ambient drone rock. So frequent are his trademark chaotic turns into rhythmless noise-scapes that comparatively 2017's Fyre Festival looks like an extremely well organised event.
On The Echoing Green, however, promises more overt pop elements at the fore, experimenting in clarity and collaboration and in doing so showcasing a whole new side to Jefre Cantu-Ledesma. Prior to going solo in early 2010, Cantu-Ledesma was a prolific collaborator, playing in an array of groups such as Tarantel, The Alps and Raum amongst many others, all whilst running revered ambient label Root Strata, home to artists including Vision Heat and Sean McCann. Each project and collaboration showcased a myriad of styles and genres, from kraut-rock to psychedelia, slowcore to ambient, and yet each undoubtedly centrepiece Jefre Cantu-Ledesma in their own unique way. Early solo albums such as The Gardens of Forking Paths and Visiting This World carry a sense of dread and unease encased in dark experiments of discord and resonance, before a smattering of cassettes and limited vinyl releases gradually began to turn down the modular synths and up the glimmering lead guitar melodies. 2015's A Year With 13 Moons is largely a turning point for Cantu-Ledesma, typified by warm synthesizers, elongated melody and an evocative images of daybreak and new light.
The first teaser of On The Echoing Green was released in April and picked up where 2016's In Summer EP left off, powering rays of rhapsodic guitar riffs through whatever murky clouds still lingered in Cantu-Ledesma's soundscapes. Clocking in at a not-too-uncommon 10 minutes, 'A Song of Summer' is arguably the loosest you'll hear Cantu-Ledesma, intertwining snappy guitar and bubbling synths with Sobrenadar's floated vocals building to shoegaze soaked heights of euphoria that is well on par with the 90s heyday.
On The Echoing Green, released two months later, can be split directly into two halves. On one side, Cantu-Ledesma continues on his pop-voyage, splashing crystal clear melodies over pop structures, and stirring redolent grainy images of new life, clear skies and flowering plants. Tracks such as 'The Faun' and 'Dancing At The Spring' remain richly melodic and heavily textured to their very core, brimming with surf guitar tones almost akin to Mac DeMarco, if only they'd been put through a mangle and pulled into 10 minute epics. So far out to the fluffy pop cloud does Cantu-Ledesma travel that 'Tenderness' even has a drum beat and a chorus. Let that sink in for a minute.
Fear not though, noise fans, for tracks such as 'Autumn' and 'Door to Night' amongst others are a nod to the olden days, and are as shapeless and comforting as an unmade bed. Cantu-Ledesma's background in sculpture and visual arts shines through in his freeform approach to structure, unshackled by convention and writing with unadulterated abstract expressionism. The colours are toned back to steely, spiky greys and the tone feels considerably more earthy, but there are plentiful layers of warmth reminiscent of Stars of the Lid. If 'The Faun' and 'Echoing Green' represent the height of summertime bliss in musical freeform, 'Vulgar Latin' and 'Door To Night' are the crackling and dying embers of it; pretty, warming and mesmerising enough to lull you through to the album's closing stages but captivating enough to fall into the noise genre.                 
It'd be gratuitous to say that On The Echoing Green has blown open the door of ambient drone rock, but it has definitely removed the 'do not disturb' sign that was hanging over the handle. It's ultimately a frustrating record of two clear-cut halves that rarely, if ever, harmonise with one another, and they remain so polarised that you may be unlikely to become fans of both. On The Echoing Green is a refreshing venture into popular culture that was well worth taking, but it's anchor of nostalgia will keep it firmly away from the heights that it potentially could have reached. Dominic Edge