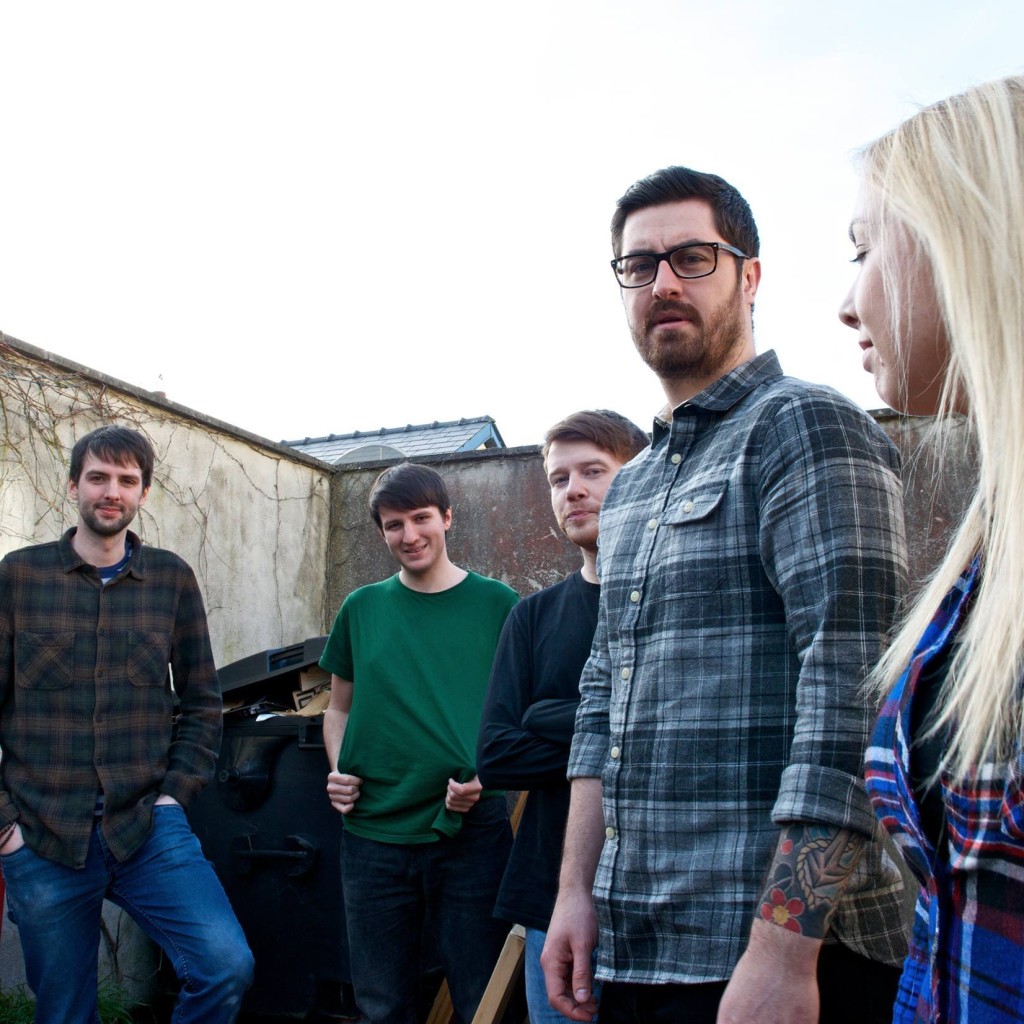 Having just released one of our favourite Irish EPs of the year so far, Sink The Fat Moon, Dublin indie rock five-piece Silverbacks chat to Will Murphy about lo-fi aesthetic, the imprint of the 90s on their sound and their plans for the rest of the year.
Your sound picks up where the likes of Pavement, The Pixies and other fuzzier 90s groups left off. What about that era appeals to you so much?
Everyone in the band is drawn to guitar bands and I quite like when that's paired with lyrics of a humorous nature. You find bands like that in every era though but I can understand the
comparisons for this particular EP.
You recorded your earlier stuff on inbuilt laptop mics. Sink The Fat Moon retains that Lo-Fi aesthetic, but in a tidier way. During the recording, was the temptation ever there to give it a bit more polish? How'd you know the right level of noise?
I think our tidier approach might be down to the fact that our recording techniques have improved with time. For songs like the ones on Sink the Fat Moon it wouldn't make sense to have them well polished so the temptation was never there.
One of the best parts of Sink is the consistency of tone and mood throughout. What was the inspiration behind the record?
Thanks! We were sitting on a lot of demos and felt these five worked well as a group. The addition of Gary and Peadar to the band got us all thinking about starting a new project together and that definitely got the ball rolling for the release of this EP.
You've had some changes in the lineup over the last few years. How do you feel these changes have affected the sound?
The most significant impact has been on our live shows. This is the first time we've been a five-piece so we sound very different to how we used to be when there was just three or four of us. With three guitars our music is heavier than it used to be.
'Holiday In Cambodia'  is a fairly cheeky title for the closer of an EP. What was the thought process behind that?
I was just back from a holiday in Cambodia and Kilian showed me a new demo he had been working on so that just happened to become the song's working title and the lyrics and additional guitar tracks came from there. We were going to change the title eventually but we just decided to keep it in the end. The Dead Kennedys haven't been in touch yet.
Being a touring band is tough. What are some of your some best and worst memories on the road?
Brian Kerr and Hank Schrader from Breaking Bad were at one of our gigs once. We recently found out that Gary who is on drums once played a gig with Badger also from 'Breaking Bad' in Thomastown.
What's been the soundtrack to your year thus far?
It's a Frank Zappa song called 'Watermelon in Easter Hay'. Excellent song to wake up to or fall asleep to, everyone should try it. There's an interesting band called Mighty Good Leaders that I've been listening to too.
What's next on the cards for Silverbacks? Can we expect any more irreverent hardcore names?
We're going to try our hand at live-recording or to record in a studio. After years of doing everything in our apartment it would be nice to get out a bit and see the results of trying something new. We have a few gigs lined up for the summer too.