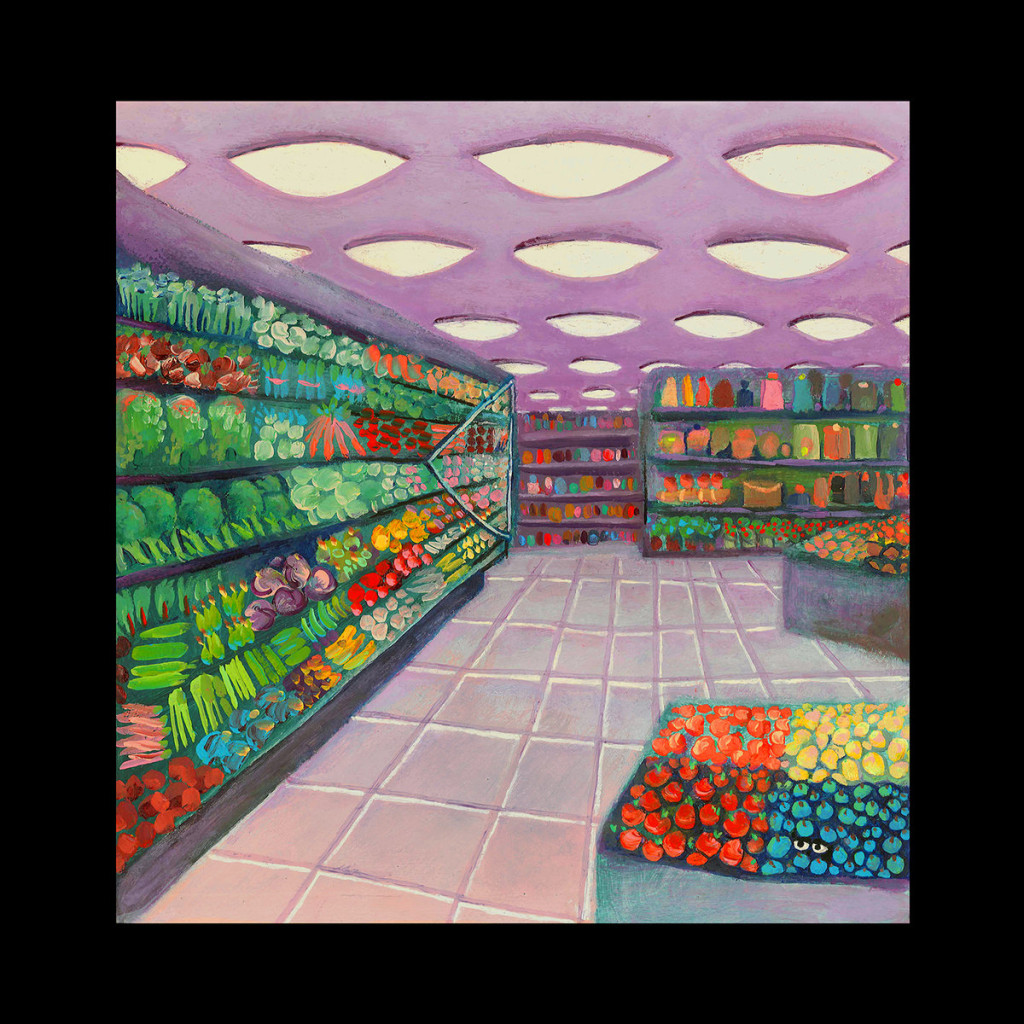 Difficult experiences can be a source of great inspiration and a catalyst behind profound art. Palehound's sophomore release, A Place I'll Always Go is testament to just that as vocalist, guitarist and songwriter Ellen Kempner adds to the band's repertoire with a host of touching songs informed by her experience dealing with the unexpected loss of a close friend. The resulting songwriting is deeply honest and personal; trading the guitar hooks of 2015's Dry Food for more meaningful lyrical content. Although still drawing on the stylings of bands like Pavement and Modest Mouse, Palehound's sound developes on this album into something more reserved but no less powerful.
Both an accomplished guitarist and lyricist, Kempner cites St. Vincent and Alabama Shakes' Brittany Howard as influences. This is evident on A Place I'll Always Go as rock grooves are often married with interesting electronic textures. Opener 'Hunter's Gun' is an eerie lament alluding to Kempner's reluctance to embrace a new relationship, "Don't come near me, I don't wanna fall in love / I can tell a hunter's gaze in the way you call my name". It offers a new take on the band's style as her voice jolts to a wheeze over the clash of a drum machine. The song is hauntingly beautiful and show's a darker side to Palehound that is revisited later on tracks like 'Backseat' and 'Feeling Fruit'. The latter a guitar led lament describing the hardship of grief, "Cause I'm stuck with the weight you gave up".
More than anything else A Place I'll Always Go is about finding love after loss. 'Room' details the intimacy of sharing a personal space with someone new and the excitement of a new relationship, "Call us sinners but we eat all our dinners in my room / She keeps me up at night". Kempner's soft voice and an enchanting piano melody add to a dreamlike soundscape that captures the mood of the song perfectly. 'If You Met Her' delves into the guilt felt by Kempner in moving on from her previous relationship. The hushed refrain, "I'm with someone new, and I know that you would love her, if you met her" is a heartbreaking moment expertly appended to an already powerful song.
The Strokes-like single 'Flowing Over' is an upbeat indie rock song where Kempner reminds the listener of how talented a guitarist she is as she takes a moment to lay down some tasty riffs and solos. The same style of noughties guitar rock is used on 'Turning 21' as she pens a letter to her friend, "You will always be a week away from turning 21". Although not as interesting as some of the singles from Dry Food, these songs demonstrate a more direct songwriting style that showcase a variety in what the band are capable of. 'At Night I'm Alright With You' is an appropriate conclusion to the record. It's gentle swing resolves the themes of the album combining the feelings of loss with those of new found love, "I know I'm sulking away all my afternoons / But at night I'm alright with you". The ability to draw from difficult experiences and use them to create something positive is one to be admired and Ellen Kempner has shown that she can do just that on A Place I'll Always Go. Hugh O'Dwyer