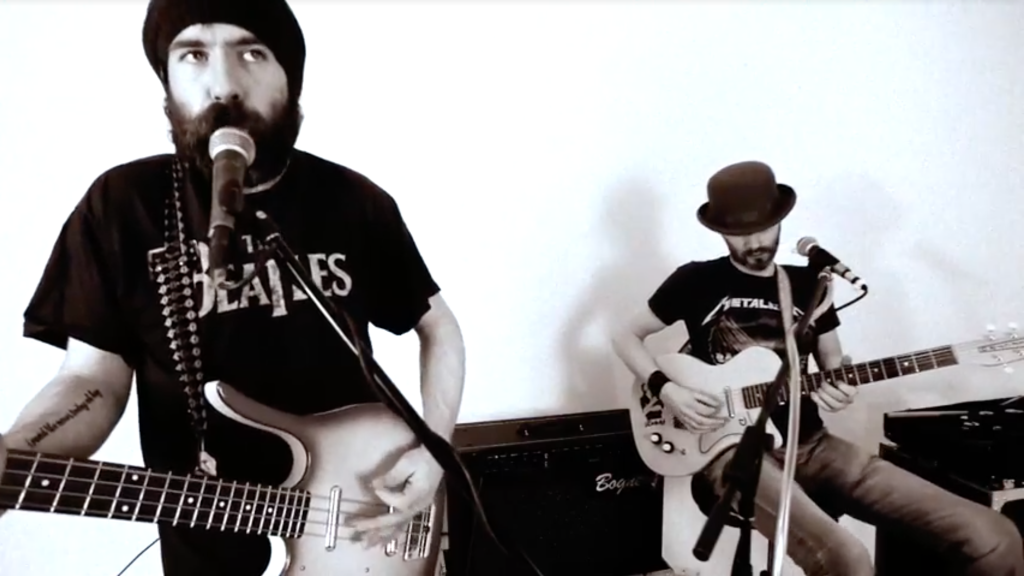 Like very others in these parts, Derry/Donegal alternative multi-instrumentalist duo Waldorf & Cannon make a little go a very long way.
With both members on vocal duties, Philip Wallace AKA Walford playing a Farmer Footdrum kit, guitar and harmonica, and Oisin Cannon on bass, their sound – bearing the imprint of the Pixies, Devo, Link Wray and Beck – is testament to the fact that the song, no matter how it's wrangled or performed, reigns supreme.
A highlight from their consistently idiosyncratic debut album, Old Dogs New Tricks, new single 'Omit The Logic' is an infectious beast featuring a guitar solo from Cahir O'Doherty of New Pagan/Fighting With Wire/Jetplane Landing et al. Have a first look at the video for that – courtesy of Derry-based renegade 70s German movie director Sebastian Gruber no less – below.
'Omit the Logic' will be released on Saturday, July 8. The single features two remixes of the song by Exmagician & Figure Of 8 plus a live version of 'Sabotage' by Beastie Boys.