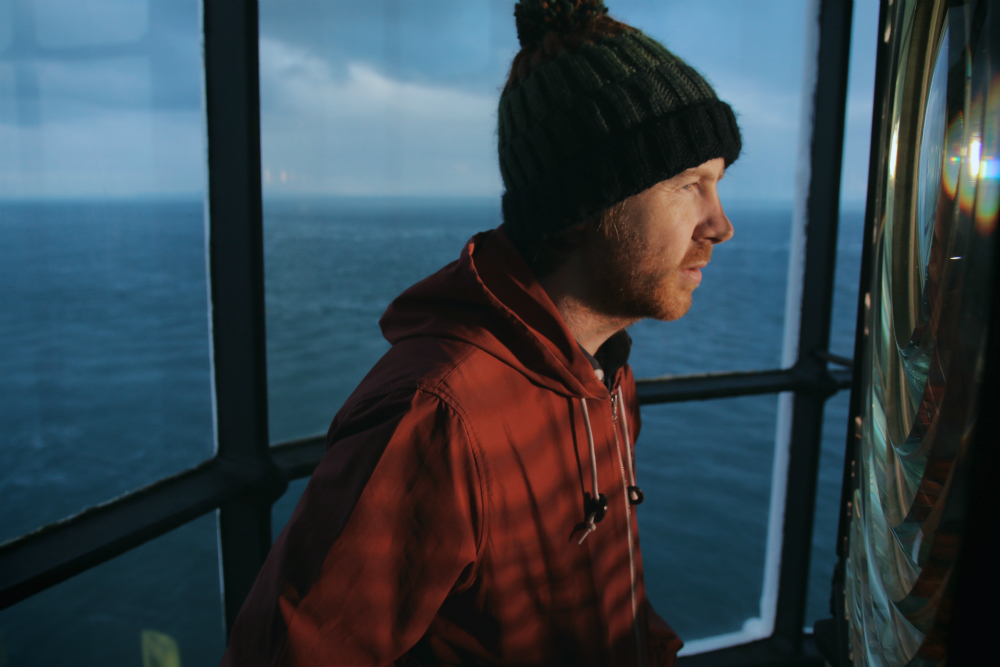 Having released one of the Irish albums of last year in the Steve Albini-produced This Is Nowhere, Stevie Scullion's Malojian have spent the last while working on its follow-up, the brilliantly-titled Let Your Weirdness Carry You Home. The lead track from that, 'Some New Bones' is a spirited return that marries psych-dappled textures and a Motorik groove with swaggering guitar patterns and brief passages of sublime orchestration.
Adding another dimension to the release is Colm Laverty's stellar video, which comprises archive footage from BFI's digital archive and newly-shot footage from Malojian's recording sessions at Rathlin East Lighthouse in February. Combined, the single carries with it a triumphant air of the importance of self-belief and personal renewal beautifully transported across the ages.
Check out the video – as well as the Colm Lavery's short film 'Let Your Weirdness Carry You Home', which documents the aforementioned recording sessions – below.