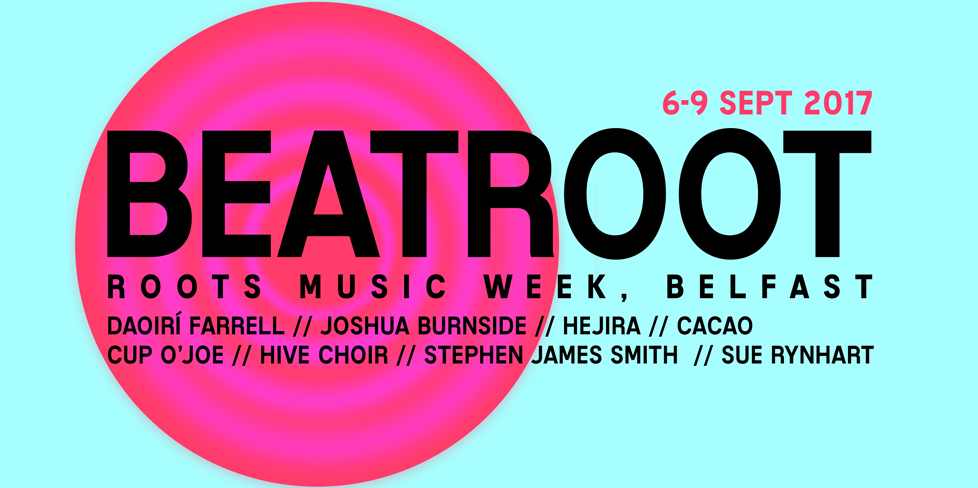 Belfast leading promoters of jazz, roots and experimental music, Moving On Music will present the third annual installment of Beatroot Roots Music Week across September 6-9.
Hands down one of the most affordable and mind-expandingly well-curated series in the calendar, this year's outing will see appearances from Daoirí Farrell, Joshua Burnside, Hejira, Cacao, Cup O'Joe, Hive Choice, Stephen James Smith and Sue Rynhart.
Taking place at Crescent Arts Centre and Black Box over four days, here's the full details:
WED 6 SEPT – SUE RYNHART + CACAO (double bill)
CRESCENT ARTS CENTRE, 8PM, £10 (£8 conc.)
THU 7 SEPT – DAOIRÍ FARRELL support from CUP O'JOE
CRESCENT ARTS CENTRE, 8PM, £13 (£10 conc)
FRI 8 SEPT – HEJIRA support from HIVE CHOIR
BLACK BOX, 8PM, £13 (£10 conc)
SAT 9 SEPT – JOSHUA BURNSIDE support from STEPHEN JAMES SMITH
CRESCENT ARTS CENTRE, 8PM, £13 (£10 conc)
Tickets can be bought individually or you can catch everything via a full ticket for just £30.