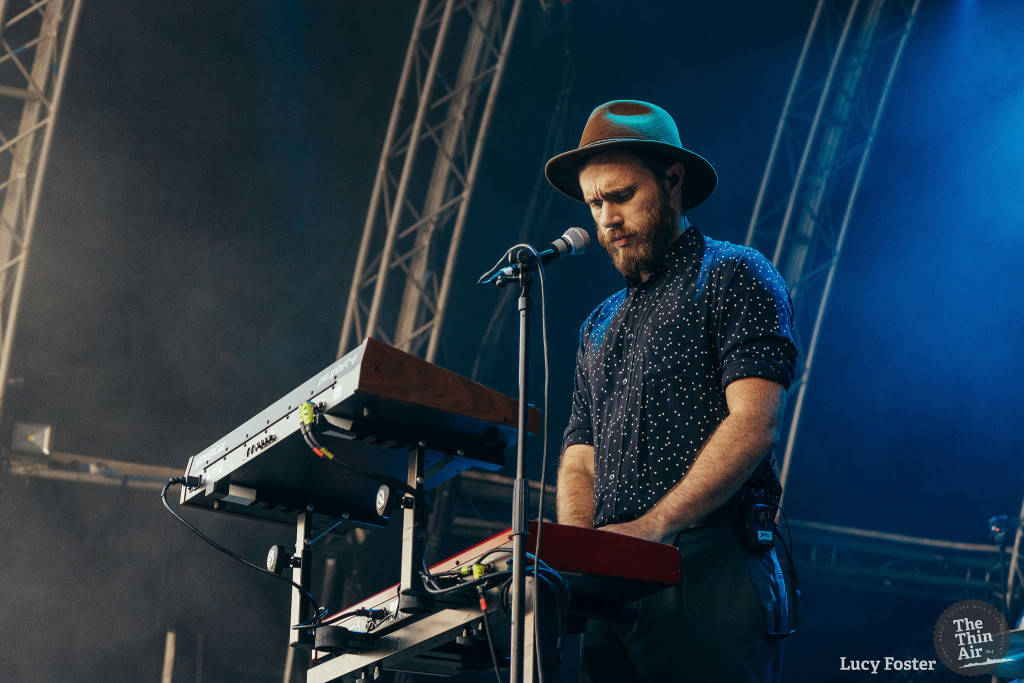 It's a strange experience to find oneself in the midst of Dublin's most infamous crease, where many a can has been slugged back over the years, and feel as though one has been transported outside of these hallowed walls, such is the change in surroundings.
As the crowd meanders between various food stalls and queue for the now ever familiar Heineken bar, All Tvvins put on a highly energetic set of synth pop laden tunes. Guitarist Larry Kaye and vocalist/bassist Conor Adams plus an accompanying drummer, try their damndest to get the audience in the mood courtesy of the infectiously electro and dance filled vibes of 'Resurrect Me', 'These Four Words' and 'Thank You'.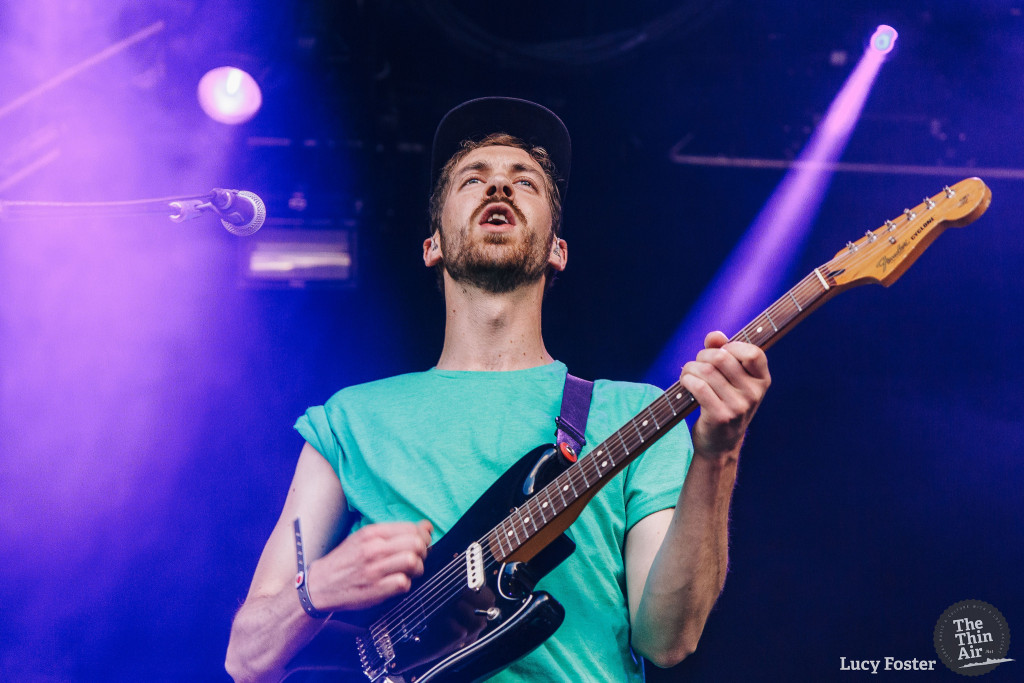 Adams then introduces the night's main act onto the stage, where they run through their recently released single 'Alone Together', a song which sees Adams and McMorrow bounce vocal duties off one another, while final number 'Darkest Ocean' leaves the crowd wanting more.
After the high energy of All Tvvins set, it's fair to say the tempo wasn't going to carry over once James Vincent McMorrow and his troupe hit the stage. Backed by Theodora Byrne (keys/vocals), Joe Furlong (Bass), Jill Deering (synth/guitar/vocals) and Paul Lenny (drums), the band open with the haunting 'Red Dust' and 'Get Low', two tracks that highlight McMorrow's vocal prowess right from the off.
There is more than a hint of honky-tonk during 'Breaking Hearts', so much so that if one closed their eyes, they could picture themselves in a sawdust covered bar in the heart of Nashville, while all five voices intertwine oh so naturally during 'Down the Burning Ropes'.
It takes a while before McMorrow engages the crowd but he does explain that "as we only have an hour and half and I wanna play as many songs as possible, I don't wanna bore you with me shiteing on!" With his most recent record True Care not long out, McMorrow decides to just play just the one track 'National' from it, which sees the crowd grow eerily attentive. The mood lifts once the opening notes of his cover of Steve Winwood's 'Higher Love' reverberate around the Pav, while the synth loaded 'Gold' and 'Evil' can't detract from McMorrow's self-confessed "awkward dancing segment".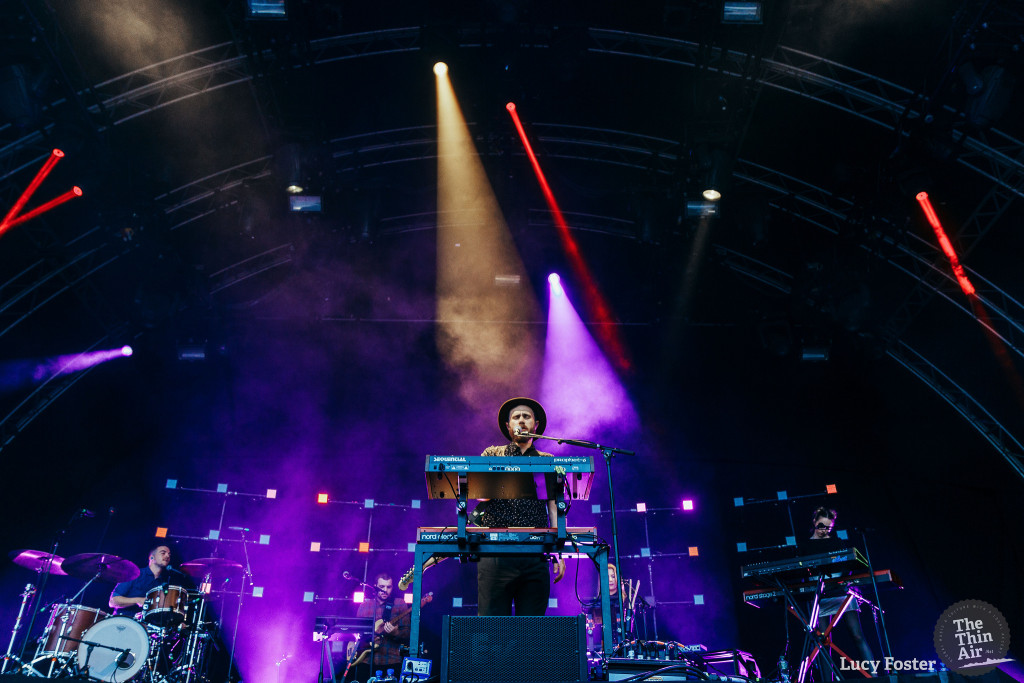 It's clear that McMorrow is quite taken aback by the turnout as he recalls "playing to 300-400 people in the pepper canister about five years ago" and the prospect of him playing to his largest Dublin-based audience seems to be a challenge he is prepared to take on, with 'We Don't Eat', 'One Thousand Times' and 'Rising Water' managing to pull the crowd out of a lull and morph into a mass dancing ensemble.
After the briefest of walk-offs the group return and McMorrow asks us to turn on our phone lights so he could see what it would be like, and quips "I always thought it is a bit of a cliche, but it's dope as shiiiiiat!" Final number 'If I Had A Boat' receives the biggest sing-a-long of the night, and once its last note is played McMorrow leaves the stage safe in the knowledge he hit a six on this hometown return. Conor Callanan
Photos by Lucy Foster