Articles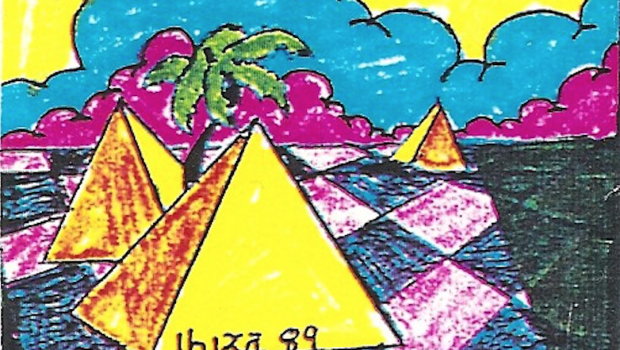 Published on July 25th, 2017 | by Jonny Carberry
0
Moments in Love: Balearic Favouritess from Bullitt's Jonny Carberry
"My definition of Balearic? It's music that's mostly eclectic, happy, sexy, not cheesy, that gets its roots in the origins of dance music and flourishes on the dancefloor; a sound that makes you forget genres, or categories and you just enjoy it, listen to it – dancing and sharing it. Beat poetic, but real!" DJ Alfredo, Balearic innovator.
As this Test Pressing article shows, the term 'Balearic' is a bit elusive and often poured over.
To me as a 'DJ', it means the freedom to play lots of different genres and tempos: ambient, soul, new age, lounge, disco, industrial, electronic pop, house. I do that anyway, and just call it Balearic when it's sunny J
Here are some recent and all-time favs. They're all Balearic for me, at least.
Anna Domino – 'Trust in Love'
Shout to the YouTube dude who vibed 'song of the year no doubt!' 6 months ago. October 1983 knew what was up.
Garrett – 'Slow Motion'
Could list a hundred Music from Memory tracks, but here's something fresh: new-age smoothness from the cat Dam-Funk. Keep your Balearic hood pass intact!
Ishinohana – 'Lucia'
Pretty devastating, all in all.
Luka Productions – 'Furu Boyan'
Dig this description from Bandcamp; 'ineffably gorgeous afro-nu-age-dreamtime music. i keep going back to this.' Was warming up for Optimo recently and my whole time was ruined as they didn't hear me play this. The Sahel Sounds label is a straight-up delight.
Joan Bibiloni – 'Sa Fosca'

Mark, Charlie, Rodger and Michael from Belfast Music Club are the most Balearic chaps I know, and this will always remind me of the 2pm optimism of all-dayers at The Hudson (before it went a bit weird). Beautiful.
Poolside & Fatnotronic – 'Esperar Pra Ver'

Kinda cheesy and fun. LA via Brazil and the pool. 'Despacito' with 4.5 billion fewer streams.
Guy Cuevas – 'Obsession' (Naussau mix)

"So I went to London with my French producer Hervé Le Coz and recorded 'Obsession' at the Island studios. But Chris Blackwell was not that convinced with that mix, so he said we had to send it to Compass Point and François Kevorkian will do something fabulous. And he did – he really did. It worked, honey."
Din a Testbild – 'No Repeat'

Germans being all innovative and doing industrial-Balearic back in 1980.
Martha and the Muffins – 'Xoa Oho'

Taxi driver: 'So what kind of music do you play?'
'Er, Martha and the Muffins B-sides, things like that.'
Beverly Glenn-Copeland – 'Ever New'

You could probably say this every few months to one of your pals: 'Did you check that new Soul Jazz comp on…?'. This one is from 'Space, Energy and Light Experimental Electronic and Acoustic Soundscapes 1961 – 88' and now I'm away off to discover more about Beverly Glenn-Copeland.
Yves Tumor – 'Limerence'
Fire fire fire fire fire fire fire fire fire fire fire lighters up.
Brenda Ray and A.r.t Wilson – 'Shimmer and Sway (Dawn Dance)'
'Brenda Ray at Naffi HQ UK played melodica, xylo/pixiphone, chimes, eggs, vocals, triangle. A.r.t. Wilson Melbourne: sun sign aries/synthesisers/drum machines.'
'Om' Alec Khaoli – 'Enjoy It'

Like the man says!
Art of Noise – 'Moments in Love'

For special occasions only. Peak-Balearica depending on setting. You Tube comments are a non-stop riot:
'Not that it makes any difference, but I had no idea they were white— I thought they were black.'
'I walked down the aisle at my wedding to this song in a Catholic Church. My friends all said it was grinding music but my priest who was an 80 year old man, whispered into my ear "you two are the coolest couple I've ever married".'
'I play this song every weekend as I cruise to the beach at night to see an older woman.'
'This jam is timeless. 4th dimensional marmalade.'
'When do the lyrics start?'
JC will be playing songs with lyrics (and lots without) at the Bullitt x Pabst Balearic Weekender next Fri and Sat. With very special guests Apiento (Test Pressing), Space Dimension Controller, Belfast Music Club, Marion Hawkes and Ken Burrell. Check here for more.