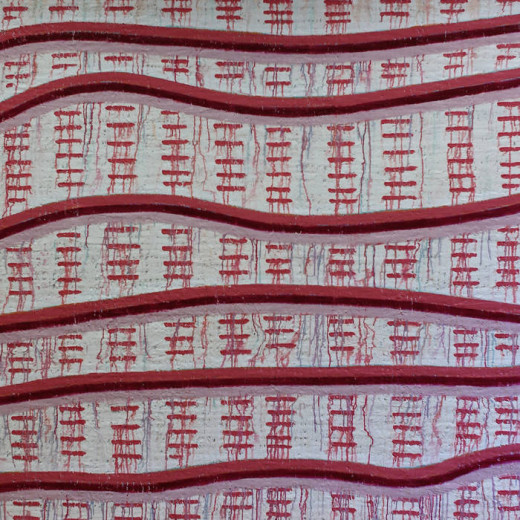 Over the course of its musical history, Ireland has had a symbiotic relationship with the art of folk music from stalwarts like Luke Kelly, The Clancy Brothers and Planxty to recent greats like Declan O'Rourke, Villagers, The Gloaming and Lisa Hannigan. As culture moves however, the prevalent ties to tradition that once permeated the country's musical culture have been seen to fray ever-so-slightly. Mass-produced pop-rock dominates Irish ticket sales, festival main stages and radio airplay, shoving aside a genre so formative to parts of the Irish identity. In the midst of this it becomes crucial to find new ways of recontextualising folk music for a contemporary audience. Moving with the revival fronted by the likes of Conor O'Brien, Lisa Hannigan and others then is a wave of artists and collectives championing Ireland's connection to the folk tradition while maintaining and ever forward-thinking approach.
Enter Sun Collective, an eight-piece ensemble compiled of internationally acclaimed classical and jazz musicians, funded by the Arts Council Music Project Award. Sun Collective's self-titled debut album is a well-rounded and comprehensive celebration of traditional sound. With decades of experience between them, Sun Collective have taken it upon themselves to contemporise the deteriorating appreciation for fine art genres such as classical, jazz and contemporary folk in the mainstream listenership.
Caimain Gilmore, double-bassist for Lisa Hannigan, leads the group as the main composer and songwriter, his acute ear for rich melodies orchestrating an album of emotional highs and lows. Tracks like 'Burns' and 'Tides' serve as a platform for Gilmore's intense exploration of human emotion. Co-songwriter and arranger, Shane Sugrue pulls his experience from extensive international touring with Anuna. Much of Sun Collective's polished finish is owed to these two for their meticulous work on the craft of completing the album with the entire process taking over four years
Again in 'Tides' there's a masterful juxtaposition between vocals and instruments. The three male vocalists, including Kevin Corcoran from up-and-coming Irish cosmic jazz-rock group Spudgun, create a sharp, cacophonous effect that serves as an unexpected compliment to the soft sounds of the string arrangements. That said, the exact opposite approach features in 'Portrait' with the track's vocals blending smoothly in with their counterparts. In this case, Sun Collective work the vocals to achieve alluring harmonies with the other instruments in an experimental and welcome fashion.
Sun Collective could be described as somewhat of an epic. Track lengths can vary from two minutes to ten, with the longer ones broken into different segments. 'Nooses', for example, relies heavily on its vocals, its narrative working like a poem before the string trio seize the track for a lengthy instrumental. Once the drums return, the track is far from where it began. Often tracks can descend into a complete silence, an interval of sorts to Sun Collective's works. This trait splits tracks, bulking up a seemingly short seven-track album into a thorough, full listen, thus creating an album of different phases; a musical journey.
When it comes their structure and approach, Sun Collective contentedly move from the current boundaries of popular Irish music, following the  likes of artists on Diatribe Records in their experimentation within the parameters of traditional folk sounds. With eight of Ireland's leading musicians in contemporary classical and jazz, one can only expect a high-quality product but Sun Collective have gone the extra mile on this album. Rather than rely solely on their expertise of what "works", the group consistently strive to uncover new, unexplored aspects of their genre on a mission of reinvention; from their narrative writing style in 'Nooses' to the frequent and prolonged pauses in other tracks, orchestrating silence as though it were an instrument. Sun Collective is another rich and necessary example of the hopeful new era of folk in contemporary Ireland. While we are still far from an absolute revival of previous relevance, Sun Collective are one of the acts keeping the folk-fire burning, the hard work flowing through their debut proving that if this revival is indeed to continue, they will be an instrumental part of it. Christine Costello