Film / Theatre Reviews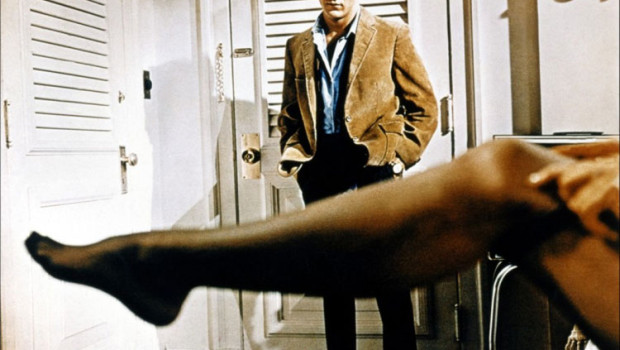 Published on July 18th, 2017 | by Richard Davis
0
The Graduate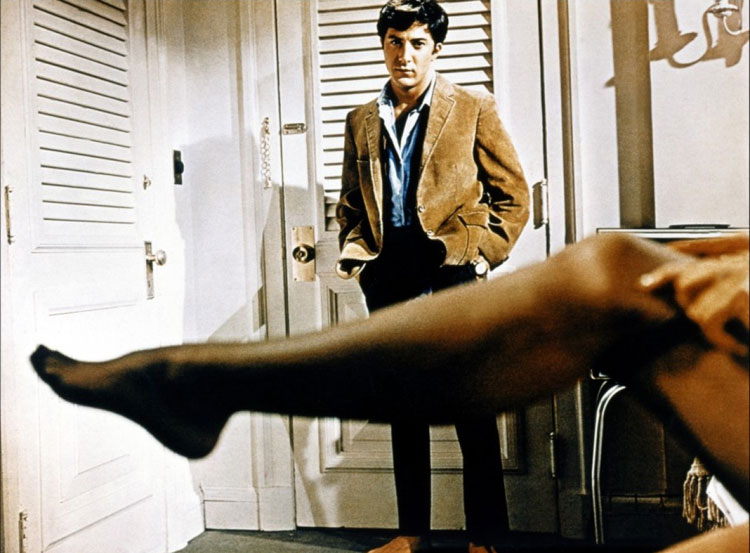 Fifty years have passed since the original release of The Graduate, the film that launched Dustin Hoffman as a star, innovated the pop music movie soundtrack and confirmed Mike Nichols' genius with 1967's Best Director Oscar. The highest grossing film at the U.S. box office that year, its success helped to usher in a new wave of young Hollywood filmmakers and the most creative decade in American cinema history followed during the 1970s. While the film's historical cinematic significance is without dispute, The Graduate remains a thoroughly modern film – in both its themes and style – that demands to be seen on the big screen.
Hoffman plays freshly graduated Benjamin Braddock, a young man who seemingly has the world at his feet. His affluent parents celebrate his return from college as though he's a homecoming hero, while their well-to-do neighbours greet him with the moniker 'the track star'. The all too perfect Californian suburbs Benjamin calls home have a de-humanising, Stepford Wives feeling to them. It's a world that Benjamin finds both suffocating and remote in equal measure, his brave public face concealing a private crisis of confidence. Benjamin longs to be 'different' but doesn't know exactly how or why. It's an alienation that marked out the post-war generation from their predecessors, but one that resonates just as powerfully today.
Burdened by an uncertain future, Benjamin whiles away his summer between the swimming pool and an affair that he stumbles into with one of his parent's married friends, Mrs Robinson (Anne Bancroft). She is the aggressor, a femme-fatale-style seductress, dressed by Nichols symbolically in animal print- while Benjamin is portrayed as uncharismatic and uncomfortable in his own skin. The affair becomes simply another cycle of behaviour that Benjamin is trapped in.
A groundbreaking female character in cinema history, Mrs Robinson confesses to being an alcoholic and, in a rare moment of vulnerability, to being forced into marriage when she fell pregnant as a young student. In a way, Mrs Robinson is a reflection of the future that could await Benjamin. It's ironic that the central relationship of such a popular, culturally iconic film is so dysfunctional and dark, but there's a depth and complexity to The Graduate that makes it much, much more than a comedy. It's a tribute to both the quality of the writing and the performances from Hoffman and Bancroft that their troubled characters command such empathy from the audience.
Perhaps, even above the career defining performances of Hoffman and Bancroft, the virtuoso direction of the film by Nichols remains the biggest reason that The Graduate should be revisited on the big screen. Not since Orson Welles' Citizen Kane has a director used the camera in such an exhaustively creative way. The film's cinematographer, Robert Surtees, a veteran of films like Mutiny on the Bounty and Ben-Hur, quipped, "It took everything I had learned over 30 years to be able to do the job." And yet, the film is never showy or excessive. Everything Nichols does, from the snorkel POV shot to the flash cuts of Mrs Robinson's naked body, is motivated by mood and characterisation, and holds true the ultimate filmmaking maxim 'show, don't tell'. The camera is practically a character in The Graduate, so powerfully is it a conduit for the audience's emotional connection to the film. In that way, the camera is similar to the use of Simon and Garfunkel's music in the film, heightening and energising the action.
The Graduate was ahead of its time when it was released fifty years ago and it retains a freshness and a wild sense of rebellion that will never go out of style. Films like Rushmore and Harold and Maude owe it a huge debt, as does Wes Anderson's entire career.  Alongside its iconic soundtrack and performances, wonderful script and masterful direction, The Graduate can also casually boast one of the greatest endings in cinema history, a wonderful, anarchic whirlwind of comedy that even Monty Python would've been proud of. Richard Davis
To celebrate its 50th anniversary, The Graduate  is showing at Queen's Film Theatre, Belfast until Thursday 20th July.