Live Reviews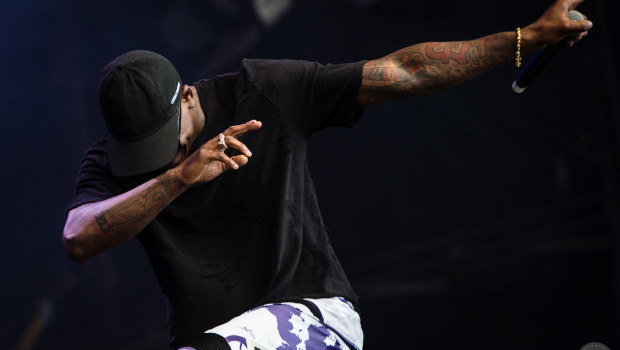 Published on July 18th, 2017 | by Kelly Doherty
0
Longitude 2017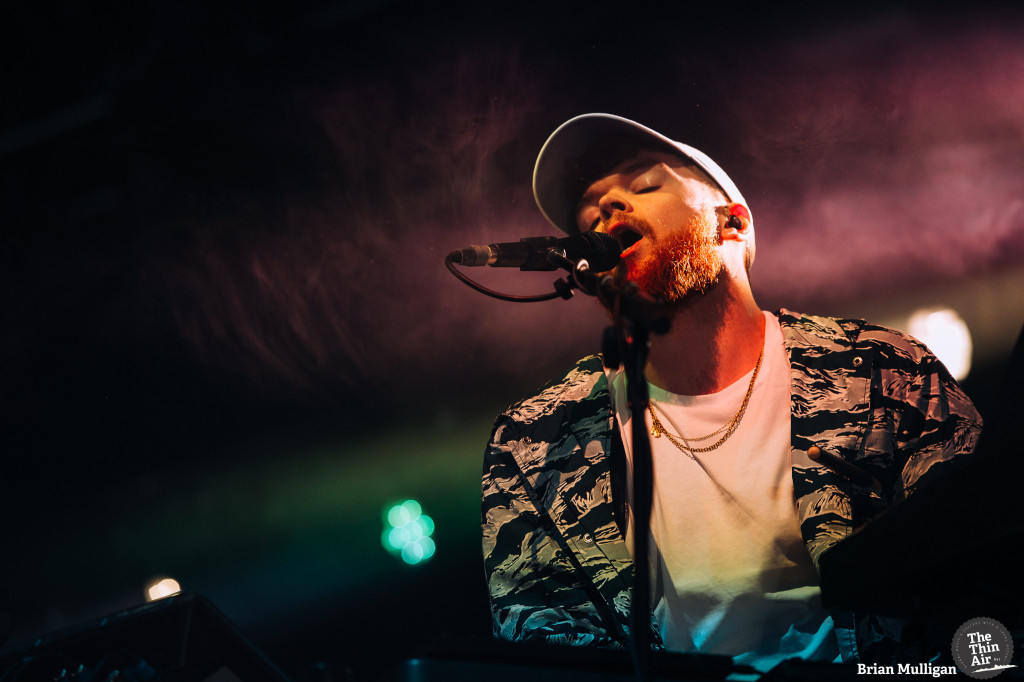 With an increasingly younger and more hectic audience, Longitude takes to Marley Park for its fifth year. Originally established as an indie pop festival drawing headliners such as Vampire Weekend and Yeah Yeah Yeahs, line ups have taken a sharp left turn over the last couple years turning Longitude into Ireland's primary two-day hip-hop party with a Sunday addition of a folk day. The increased crowds and popularity of the festival cause serious issues on the Friday with entrance queues lasting hours and constant mini human landslides being led by the post-Leaving Cert demographic filing through the gates.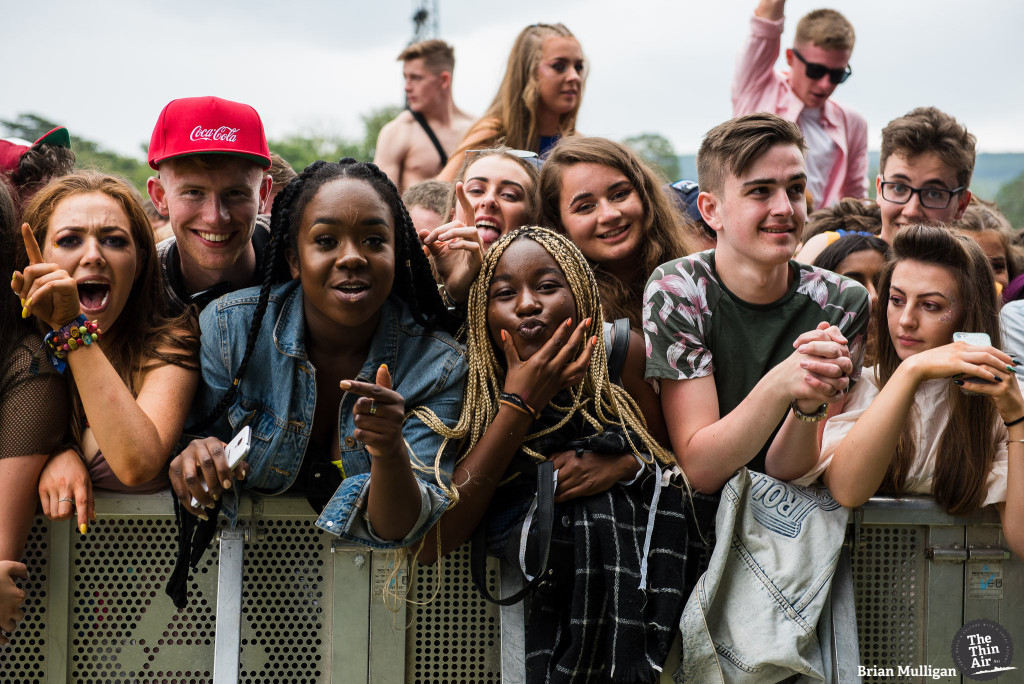 Dua Lipa's (below) star has risen in the time since her initial announcement and that's apparent from how early in the afternoon she performs. A 5pm slot on a Friday is not one that suits pop music's 'newest big thing' and it seems like every person attending the festival has made their way to the main stage for her set. The young star knocks out hit after hit and she's technically extremely talented – her voice is exceptional and she never misses a beat. From time to time, it's obvious that she's a new success with her occasional inability to control the increasingly messy crowd before her.  Over at the Heineken Stage, after a weird situation of getting locked out at the main gates, Wiley takes to stage half hour late. His set lacks effort and his chants of 'Conor McGregor' feel forced. Comparatively, Gucci Mane puts on a high energy set that is a highlight of the Friday and gets the entire crowd going.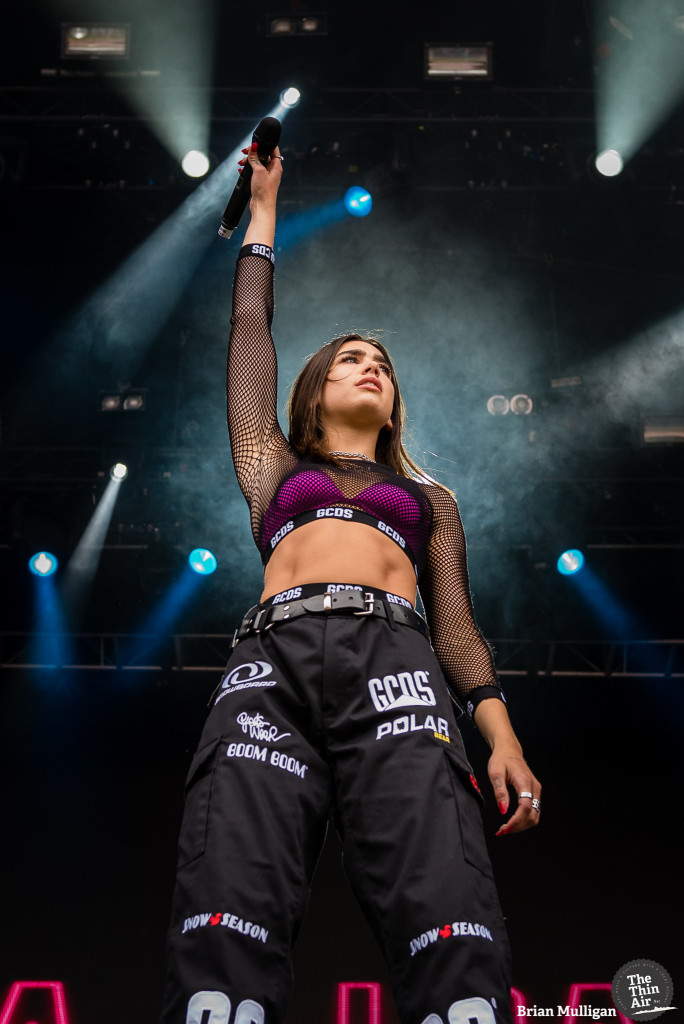 Brame & Hamo have no problem getting the masses dancing at the Red Bull Tent whilst rising star Young Thug (below) puts on a disappointing set that doesn't even begin to capture his excellent back catalog. He's lacking enthusiasm and the whole set has a 'doing the minimum to get by' sort of feel. Closing out the Friday is the ever excellent Stormzy. With an audience infinitely larger than his last Irish show, he's quickly establishing himself as a live force to be reckoned with. He's a leader at what he does and he's only going to get better.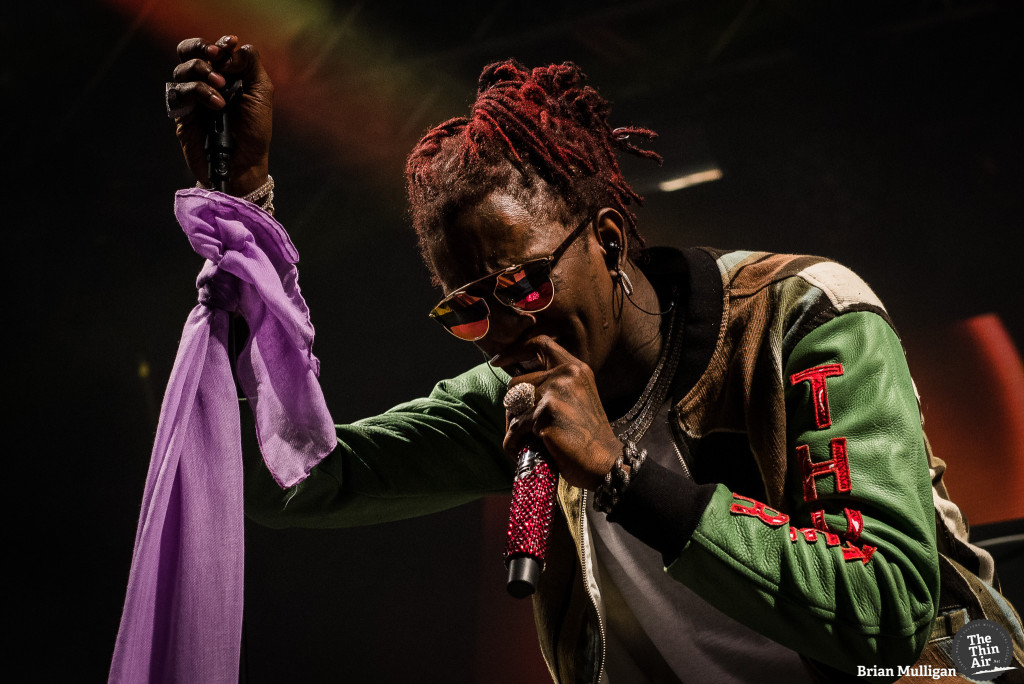 Saturday starts off a small bit calmer than Friday after a public apology from the organisers and the whole festival seems to get past its teething stage. Tom Minsch has a pleasant and winding set with falls softly on the ears of the early afternoon comedown crowd whilst Youngr's interesting pop music will surely see fame in the next few years. Over at the Main Stage, Kaytranada puts on a blinder of a DJ set which transforms the afternoon into a 3am club.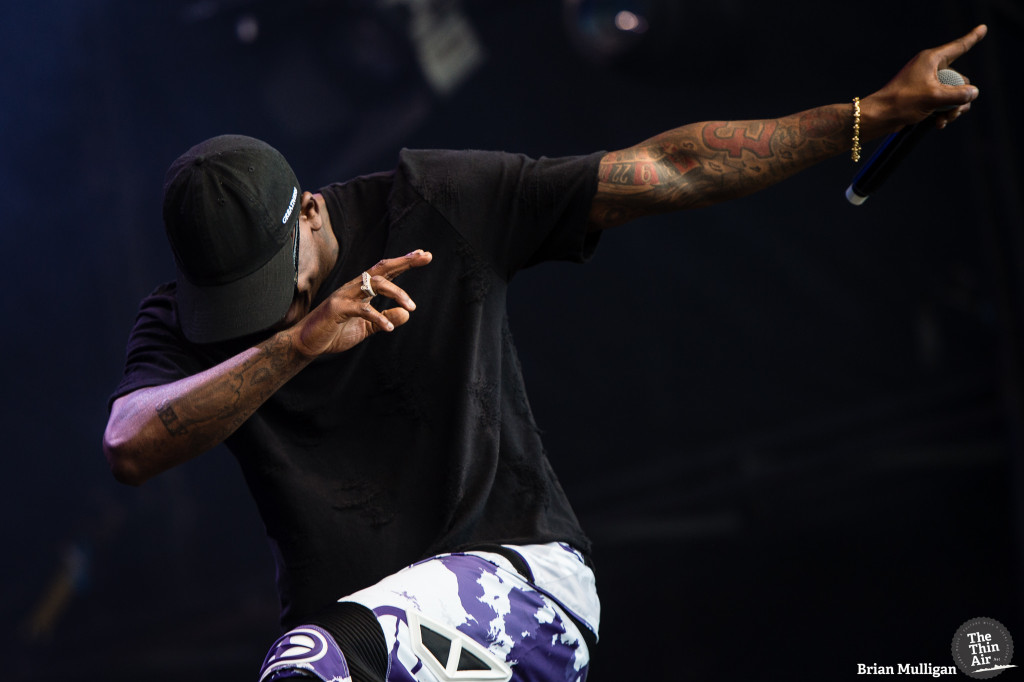 Skepta (above) puts on an energetic, skilful set and it's clear from the weekend that British hip-hop's stars on this line up will have a far better lasting value than their equivalents from across the pond. Saturday is closed out by superstar R&B artist The Weeknd (below). Whilst the stage set-up is phenomenal, it's hard to be enthusiastic about their performance. Most of the set is lacklustre and The Weeknd's stage presence is ultimately lacking. The sultry music he creates might be suited to intimate venues, it's wasted on a festival setting and doesn't really translate.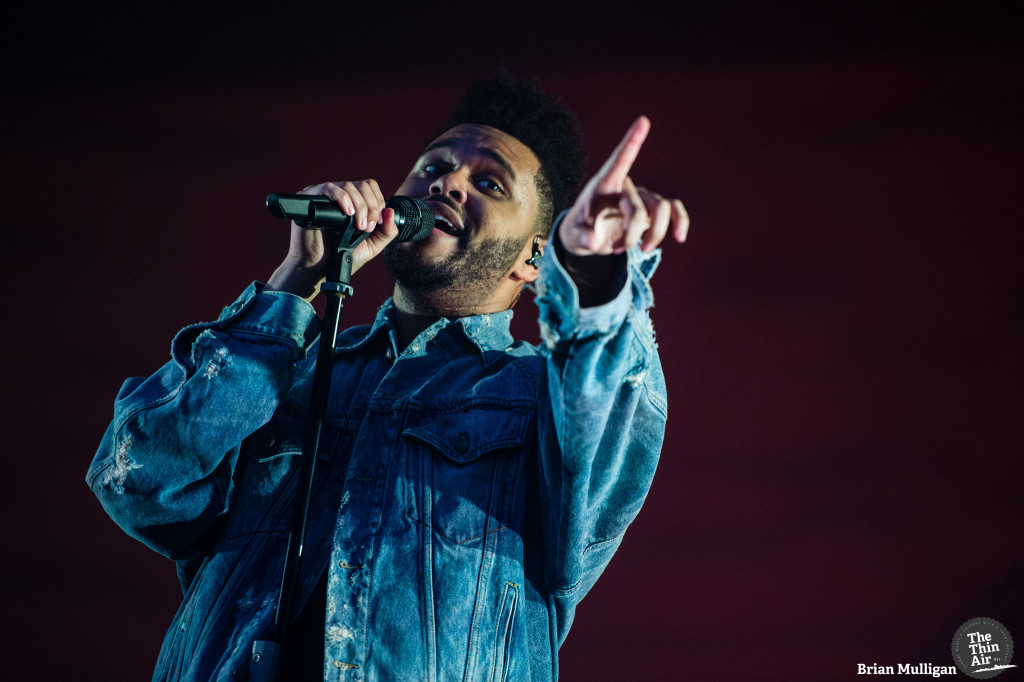 When the festival was initially announced, it seemed like a bizarre choice to add Mumford & Sons' Gentlemen of the Road curated day however after the carnage of the first two days – it's a welcome break. Despite issues with a mostly inattentive crowd and booming bass from other stages, British folk artist Lucy Rose plays a beautiful set of her gentle acoustic numbers. Her voice is gorgeous and even though it would be easy for her to be eaten up by the festival setting, her stage presence is exceptionally commandeering. After a quick thank you to her front rows, she finishes up triumphantly leaving her small but dedicated crowd excited for her return in November.
At the Heineken stage, Villagers have their work cut out for them with another small crowd but put on a show stopping performance. Blasting through their extensive back catalogue of indie folk hits, they manage to multiply their crowd within just a few songs. Conor O'Brien (below) seeps enthusiasm and charisma and is the perennial show man. Rather than let their soft folk sound be swallowed up by the Heineken DJs happening a few yards away, they put on a full rock show and are one of the absolute highlights of the weekend. It's outrageous that Villagers are playing early evening slots at a festival this size but give it a few years and they'll be headliners.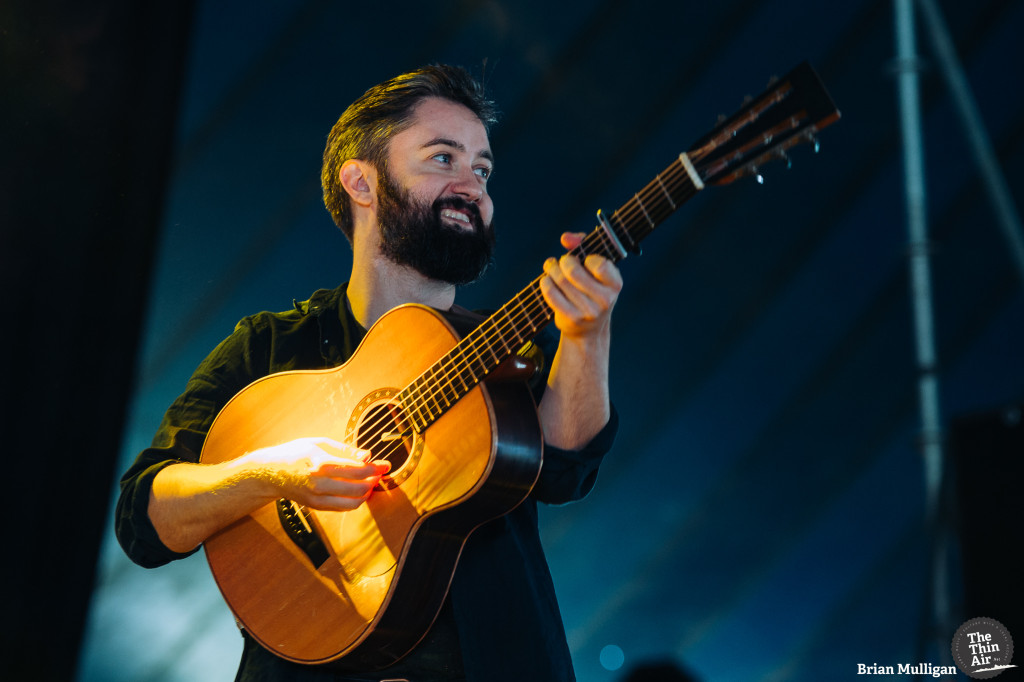 Leon Bridges brings the main stage audience bouncing into the night with his fun and soulful tunes – it's enjoyable but ultimately not that memorable for an audience waiting for the Sunday night headliners. Mumford & Sons (below) may not have the best reputation among the indie set but a festival main stage is exactly what their folk-pop sound is made for. Hit songs like 'Little Lion Man' and 'I Will Wait' have the crowd eating out of their palms and it's clear that the band has an enthusiasm for what their doing, something that was a little lacking in the Saturday night headliner. There's a small lull in the middle third as the band get a bit more intimate but overall its a solid performance.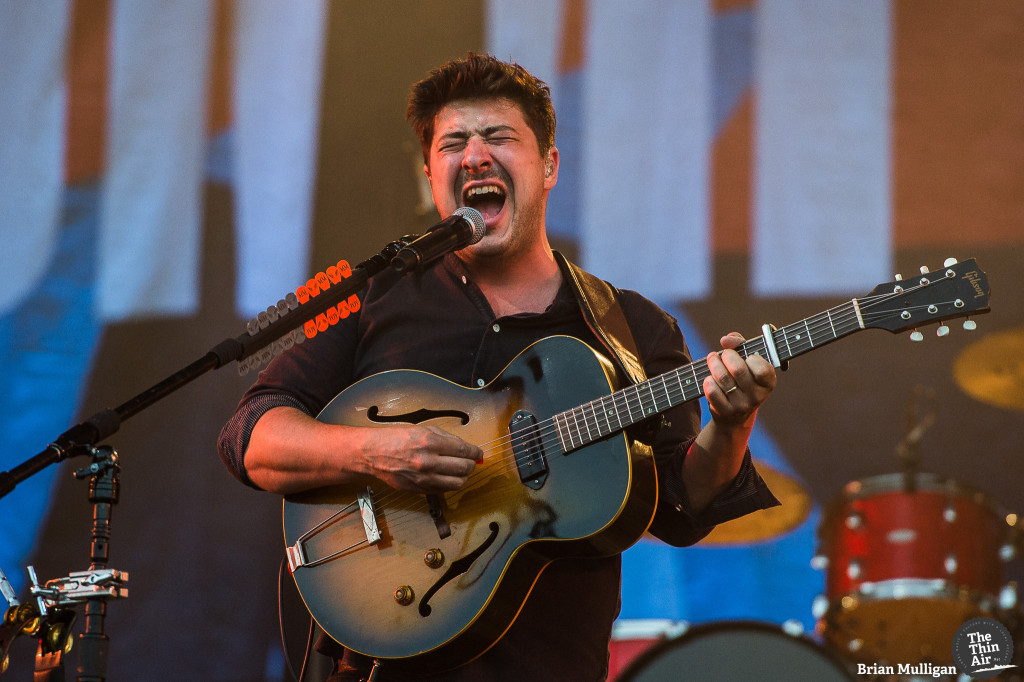 Longitude's appeal ebbs and flows throughout the weekend, the demographic they're targeting makes it difficult for the festival to be all about the music when you're spending half of the weekend hiding from teenagers who are throwing fists and naggins everywhere but there is certainly still a lot to be appreciated about the line-up. For future years, perhaps an increase in age restrictions or a more indie line up to break up the pop/hip-hop crowd could be a success as it would be a pity to see the festival become another Oxegen. Kelly Doherty
Top photo: Jack Garratt
Photos by Brian Mulligan