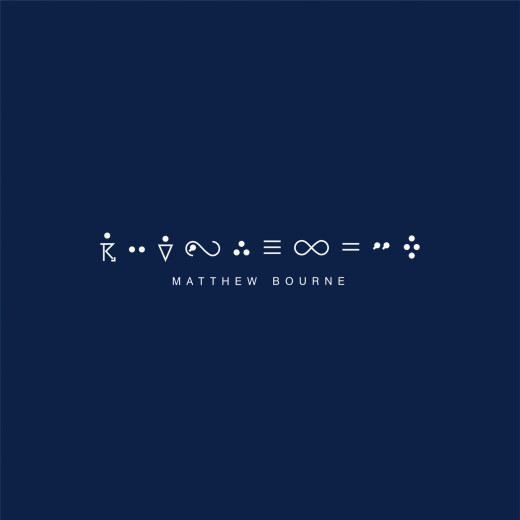 Picture a venn diagram with three circles. Label one "classical", the next "minimalism" and the remaining with 'maximum emotion'. Occupying the centre ground sit A Winged Victory For The Sullen, James Heather and Ólafur Arnalds among others. Each are pioneers of the neoclassical movement in their own way, and are united by their signature combinations of sweeping ambient brushstrokes tinged with electronic roots and often brought to life by earthier elements, such as choirs and string quartets. In doing so, they've blown the doors off classical music, redefining everything from its audience, its medium and its purpose.
The latest to enter this area of overlap is Matthew Bourne. The pianist and composer is famed for his unpredictability and has lent his name to scores of collaborations with artists such as Annette Peacock and Nostalgia 77 as well as two solo albums, Montauk Variations and moogmemory. The former of these tiptoes a tightrope between classical ambience, drone and jazz, whilst moogmemory is a kaleidoscopic experiment with the Lintronics Advanced Memorymoog, or in other words a vintage analogue synthesiser. Whilst the results were somewhat varied, you have to admire Bourne's passionate explorations of more dilapidated machinery, pulling anything broken and outdated in a niche 21st century limelight.
Isotach marks Bourne's third solo effort and cements his place in the neoclassical renaissance. The majority of the song titles mark heavy references to meteorological mapping, and on the face of it, despite this reviewer's degree in environmental science and insatiable appetite for minimalist compositions, I can shed no reason as to why this is the case in an entirely instrumental album. Like most meteorological phenomenons, Bourne's recordings come and go in a gentle and harmless lull, drifting in and out almost undetected like daily tides and boast an unrivalled ability to flutter between the melancholic and sanguine. 'Isothere' creates such an atmosphere of space it'd almost be too much for an agoraphobe to listen to, whilst the string bridge of title track 'Isotherm' brings an otherwise skeletal piano body into a stirring climax. Saying this, music as fine as this demands you to listen closer, and in doing so you're often rewarded with the organic backdrop that Bourne's West Yorkshire home studio has captured. The occasional pitter patter of rain or wisp of wind can be heard, making Isotherm all the more impressive when it provides a timely reminder that the majority of these tracks are improvisations to livetime extreme weather events in northern England. Nils Frahm achieved something not too dissimilar with Felt and as a result launched himself and classical musical to the mainstream.
The remainder of the tracks follow a similar trajectory based around an ever present and fragile sense of sparsity; Isotherm begs to be explored ever deeper and ever more alone. Bourne masterminds an ambience of vulnerability on 'Valentine', a track that teases the listener with withdrawing swathes of cello and dissonance, whilst 'Candela (for Sascha Heeny)' is much richer and more cinematic in its composition. 'Wedding Mala (for Dave & Nicola)' is one of the more uplifting tracks, and even sees Bourne make a rare foray higher up the piano with his right hand. Each uniquely unlock emotions you perhaps hadn't realised were there, and not only during each delicately played chord; it's what you don't hear in each moment of silence that's equally important. Isotherm stirs up an unrivalled sense of space that leave you feeling a shell of a person.
Once the deep sense of serenity finally leaves, there is one underlying question that you can't help but ask yourself: just how much more room for creativity is there in such a niche genre? Isotherm is nothing short of exceptional, but peel away the captured meteorological elements and you're left with an album that structurally and compositionally appears to be The Leaf Label's coup to Erased Tapes or Kranky's minimalist throne. Nevertheless, on past evidence of unpredictability and the strong themes of mapping throughout Isotherm you can't help but feel like this is just another chapter of Bourne's ongoing career. Revel in it whilst it lasts.