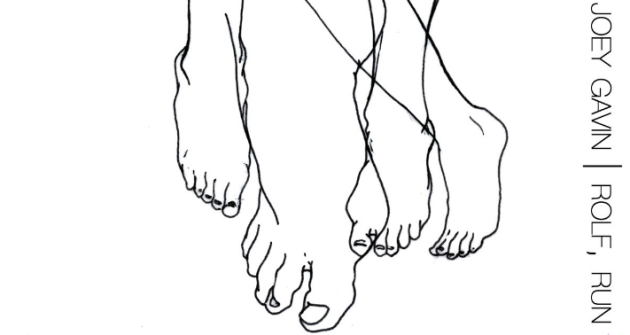 No stranger to provocative, accessibly experimental indie rock, the latest two-track from Thumper's Joey Gavin is called Rolf/Run, released on 7″ through prolific Irish DIY label Little L Records (Shamir, Homeshake, Alex Calder, Syd Kemp etc.). It's a catchy psych-pop number whose acid-dripped King Gizzard-lite melody belies a more acerbic message, veiling a darkness even The Zombies would nary have attempted.
It's framed, as you might have guessed, around the shortcomings of institutional hierarchies, and the abuse of power that they've given rise to, without forgetting to check ourselves for letting it happen; evenly, he also explores the shortcomings of the witch-hunt that can, and does take place, it's something of an allusion to Scandinavian cinematic masterpiece The Hunt.
In the songwriter's own words: "Rolf" muses on Rolf Harris' murky actions and the disillusionment which comes with the influential figure's fall from grace. The track also references the discovery of a mass grave in Bon Secours Mother and Baby Home in Tuam. It is a message of lament and anger at innocence lost by the hands of power.
Joey Gavin's next show with a full band takes place at Whelans' Midnight Hour on August 17th – with support from Leila Jane – at which the record will be available for purchase. More details on the event here.
Rolf/Run is available for pre-order from Bandcamp ahead of its August 18 release date, and you can stream it below: