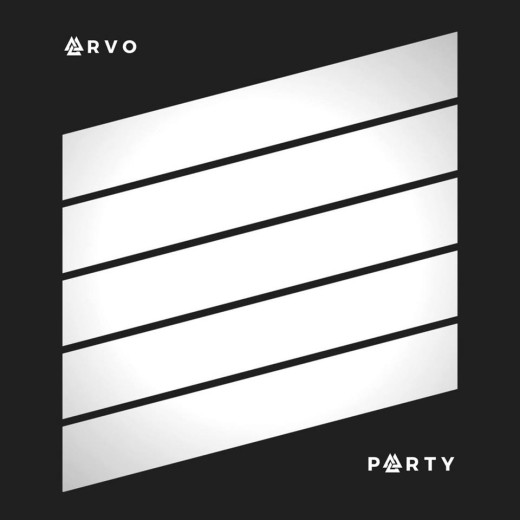 There's been something of a LaFaro-shaped hole in Belfast's music scene since their dissolution a couple of years ago. In a city that's had no shortage of post-hardcore-leaning bands over the years, LaFaro stood far in front, assisted by a rawness and lack of pretence, not to mention frontman Jonny Black's vocals that swapped the usual throaty screams and Americanised emoting with a sarcastic snarl handed down from Steve Albini and mclusky's Andy Falkous. After going on to join Cahir O'Doherty's Goons – a band who were similarly riffy but lacked that same LaFaro spark and never really got going in the end – bassist Herb Magee has since used his downtime for something of an artistic reinvention as bedroom electronic artist Arvo Party.
This can be a risky transition – how often have we seen heavier bands try to introduce some electronic element into their music only to fail miserably as they fumble around with cheesy synth presets, impeded by a lack of knowledge or genuine interest in the music they're aiming to replicate? Not so for Magee – Arvo Party is the sound of a musician who has been a devoted student of the Warp Records catalogue for years, and this self titled full length debut – following on from a string of 2016 EPs – is an impressive and accomplished work that's sonically miles away from his former bands.
Equally informed by house and ambient music, shorter, quieter tracks like 'ZoSo' and 'Lubo' are some the most impressive, recalling the likes of Jon Hopkins or the warped, decaying keys of Boards of Canada, while longer tracks such as 'LongitudeLatitude' and single 'Null Set' and are given room to breathe and build into climaxes that could almost be called dancefloor-friendly. Having spent years playing bass, Magee clearly knows how to fill out the low end of these louder tracks to a speaker-shattering degree.
The stratospheric 'Grube', meanwhile, is a retitled version of 'Grüv', the standout from his Tintinnabuli EP, but feels more at home on this album. Whereas those EPs had a disjointed feel as if Magee was casting around with a few different ideas to see what stuck, on this LP he has cast aside the more brash house elements and streamlined his focus, resulting in a more confident and cohesive record that flows as a seamless, more immersive whole.
With great Irish electronic acts like Solar Bears and Adultrock having called it a day within the last year, Magee's Arvo Party sounds more than ready to take up the mantle they've left behind. Cathal McBride