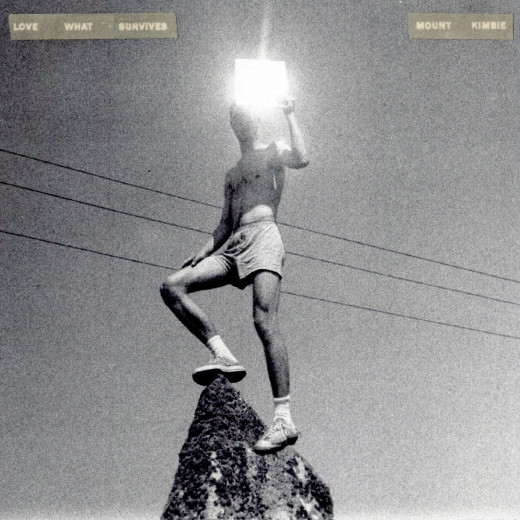 It would be a hard push to find an electronic act in 2017 as dynamic and ever changing as Mount Kimbie. The London duo came to prominence through their perfecting of the highly popularised post-dubstep sound on their 2010 debut Crooks & Lovers. Further acclaim came then with their sophomore effort Cold Spring Fault Less Youth. Having teased listeners with collaborative singles featuring James Blake and King Krule over the last few months, album number three Love What Survives lands with now with a considerable hype wrapped around it, leaving us itching to discover whether the pair have succeeded in evolving with the indie-electronic wave they have always rode triumphantly atop. 
To say that Love What Survives is a massive departure from previous releases would be an understatement. The alternative leanings which made them favourites of the indie set have come to the fore to create a body of music that masterfully reaches the exact midpoint between alternative and electronic and marries them with a natural ease. Lead single 'Blue Train Lines' is a post-punk banger which builds an unnerving sense of tension and danger through tight percussion and an emotional vocal feature from long term collaborator King Krule. It's a package that certainly doesn't create music to dance to but rather to fill the sad, lonely spaces after the party is over.
Those thoughtful moments are even more audible on the soulful 'We Go Home Together'. Organ heavy and beautifully produced, it brings us on a brief journey of wondering what to do now the night has finished, soundtracked by James Blake's gentle croon. Elsewhere on the record, influences from other artists and genres are rife. The restrained 'Marilyn' and 'Audition' both wistfully embrace the 80s with lush synthesizers and that constant driving drum beat we've come to expect from the act. While much of the album is more accessible to a mass audience than previous releases, that's certainly not to say that Mount Kimbie have created a pop album through and through. The experimental instrumentation of 'SP12 Beat' and 'Poison' provide the perfect reminder that Mount Kimbie are still pushing boundaries within their sound and have no interest in resting on their laurels now. In fact, while many of the tracks could have a solo mass appeal as an overall release, the constant sense of urgency and tension throughout the project makes for an intense and at points challenging listen – albeit a challenge that is well worth it.
In an age of singles, Mount Kimbie have created a record best for listening as a full package. Every track compliments another and it's a delight to listen to their development as artists. Whether this will be the record that blasts them fully into the mainstream or not will have to be seen, but it is their best release to date and places them as one of the most exciting electronic acts today. Kelly Doherty