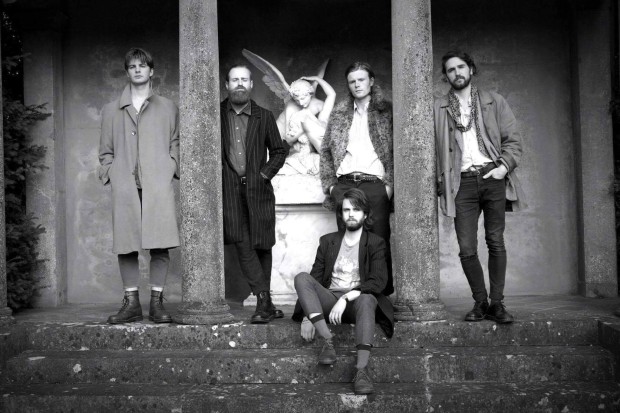 Dublin post-punk outfit Fontaines have returned with the announcement of 'Hurricane Laughter/Winter In The Sun'. Following 'Liberty Belle' from May this year, the new 7″ will be released on October 6th.
'Hurricane Laughter' (below) is as propulsive as its title might suggest, with a relentless motorik groove and circular guitar lick that begs for repeated listens. It's carried by a droll, spoken-word vocal that has more than a hint of Mark E. Smith at its core, albeit Mark E. Smith via North Dublin. It also comes paired with a fitting video directed by Javier Martínez de Velasco.
On the other side then is 'Winter In The Sun', a more restrained affair that, dare it be said, nods to some of Britpop's snarkier moments.
Fontaine's have built a reputation as a thrilling live experience and, lucky for you, they have plenty of dates in the pipeline including a set at Hard Working Class Heroes this Friday. See their full list of live dates below . . .
Live Dates:
29th September
– Hard Working Class Heroes – The Workman's Club- 
8.45pm
7th October
– The Button Factory (Single Launch)
12th October
– Crane Lane Theatre – Cork
13th October
– Brewery Corner – Kilkenny
14th October
– The Loft, Galway
18th October – Shacklewell Arms, London