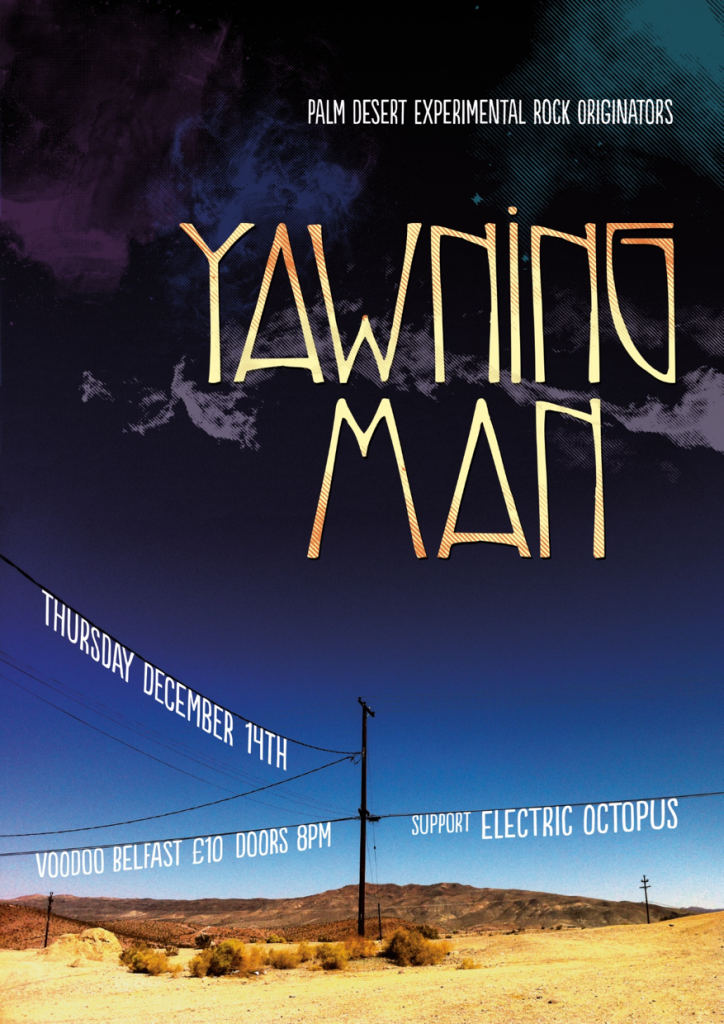 Here's well and truly one for the diaries: La Quinta desert rock legends Yawning Man will play their first ever Irish show at Voodoo in Belfast on December 14.
Having jammed their way into sound exceptional territories since 1986, the band – whose sounds occupies a unique place between surf, psychedelia, Krautrock, Spaghetti Western soundtracks and the barren desert abyss of Palm Desert – will be supported on the night from Belfast-based jam band par excellent Electric Octopus.
This is pretty unmissable booking. Tickets are £10 cash on the door.