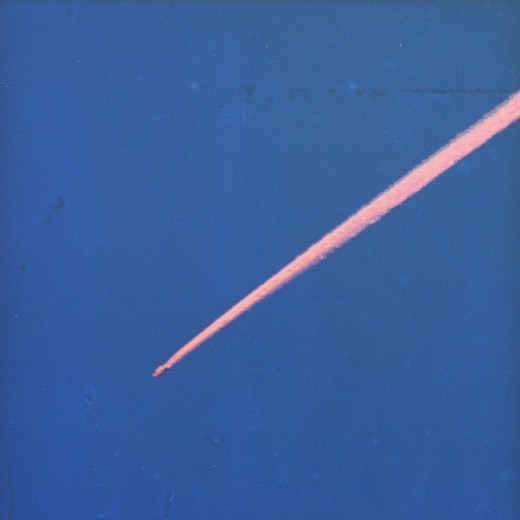 Sunday evenings are traditionally reserved for reclining in a state of hazed relaxation for as long as physically possible. A sleepy air descends upon the climatic hours of the weekend, you grasp tightly onto the feeling of not having to fulfil any commitments. And yet there is, always lingering in the background, a sense of agitation. The calm is impeded by a menacing presence, the knowledge of something inevitable and an uncertainty of what has happened or will reveal itself in due course. The Ooz has all the sonic hallmarks of a Sunday night: Calming, alluring, hypnotic, but also audacious, anxious and jittery.
Archy Marshall, the 23 year old behind the moniker King Krule (and Zoo Kid, before that) has always been a few steps ahead of himself. His debut single, 'Out Getting Ribs' was released when he was just 16 years old, the song's title is a reference to a Jean-Michel Basquait piece. The lyrics were sophisticated and mature, critics placed the teen atop a pedestal as a voice to define future generations. He wasn't tarnished with any begrudgery from either his elders or contemporaries because his talent and cultural knowledge always felt genuine. Two albums ensued (one under his own name, separate from the King Krule project), praise and fame continued to swell and then creative exhaustion set in. Now, the musician sounds refreshed and inspired by the act of "refining the subconscious creations that you do constantly". That is, according to Marshall, what The Ooz aims to capture.
Powering through the transitioning period of teenager to a twenty-something, Marshall is ambitious in his return with The Ooz. Over the course of the 19 songs (clocking up to 65 minutes) the listener is lured into an unabashed seductive ambience. The languid progression in the opening section to the record from 'Biscuit Town to 'Bermondsey Bosom (Left)' embody that aforementioned hazed relaxation. They possess the tempo and tone that is best enjoyed in a darkened room with little distractions. Known for his rasping vocals that could easily pass for a man twice his age, Marshall sings about a period of feeling depressed ('Midnight 01 (Deep Sea Diver)'), and being alone ("Is there anybody out there? 'Cause I'm all alone"). A looming cloud of loneliness and the chase of filling a void through excess unifies these songs in creating a narrative and overall defining theme to the album. Marshall's advancement and maturity has made him a sort of peripheral character which is nicely captured on 'Czech One'; "She asked me why I'm here / But I come here every night. Do you need to tell her something? / No, I need a place to write."
King Krule has managed to adhere to a niche sound – a sort of punk-jazz – and has shown no hesitation to expand the genre and not be constricted to any one formula in his instrumental arrangements. While this is a predominantly sombre sounding record there are moments of high energy in 'Dum Surfer', the album's highpoint, 'Emergency Blimp' (which makes for a nice companion piece to 'Easy Easy' from 2013) and 'Half Man Half Shark'. Each song manages to unfurl different rhythms and even evoke a different time periods – the 'Bermondsey Bosom' duo, 'Logos', 'Lonely Blue' and 'La Lune' create a crooning lounge club singer vibe of the late 1950s – ensuring each track's individuality. This is essential especially on an album of this length and breadth.
The sonic vastness and the stories embedded throughout The Ooz make it an album that you want to return to regularly. It is not always immediately accessible but as you revisit the record – maybe taking a handful of songs at a time, particularly in the initial stages of listening – the warmth and comfort relished in the final hours of a weekend will wash over you without having to think about what you're listening to. That's what The Ooz is. Zara Hedderman