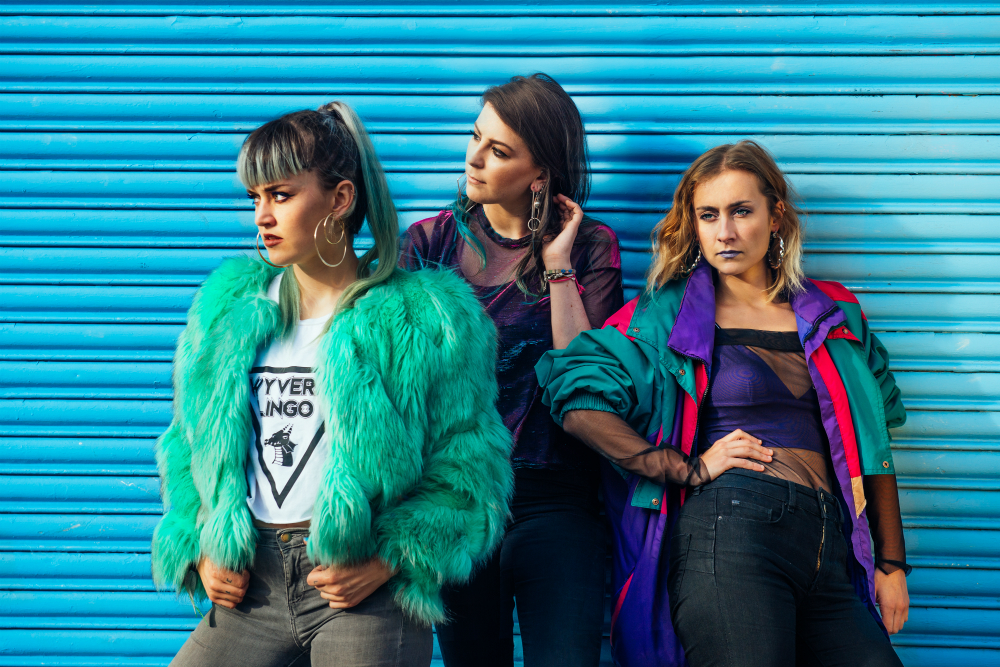 We've watched the rise and rise of Bray trio Wyvern Lingo with absolute glee over the last couple of years.
As well as announcing their first Irish show of 2018 at Number Twenty Two at Dublin's Grand Social on February 23, the trio have just unveiled the masterful 'Out Of My Hands'. Brimming with the band's increasingly inimitable brand of harmony-driven alt-pop, it is also the band's most political effort to date.
Speaking about the track, Karen from the band said, "'Out of My Hands' was inspired by a man I met in a pub, the night of the Home Sweet Home/Occupy Nama demonstration. He was completely cynical towards activism. I tried to get inside his head, that mistrust and negativity on the refugee crisis, homelessness in Ireland, and the Repeal the 8th movement."
Big fans of this track – have a listen or three.
Photo by Ruth Medjber
Photo by Ruth Medjber