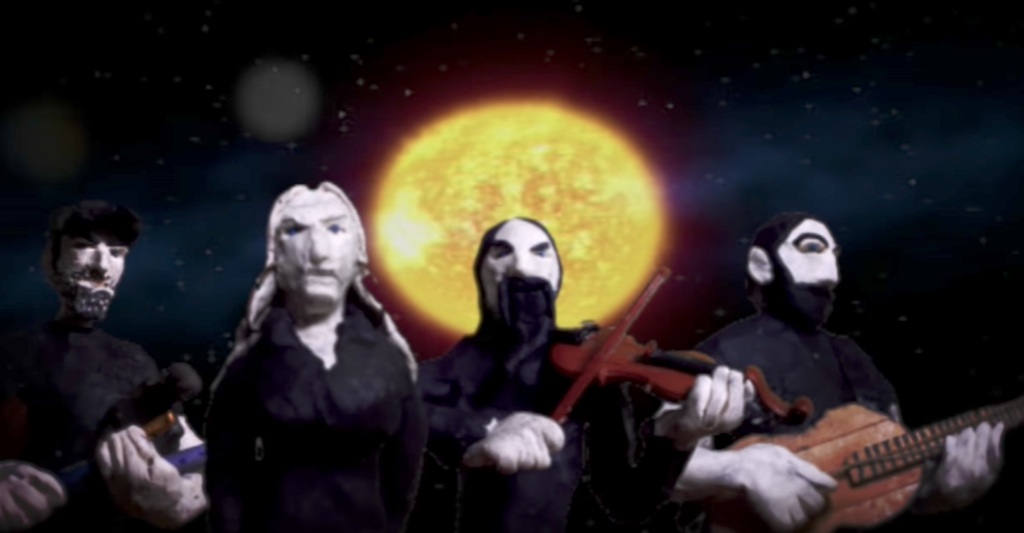 Few things are more satisfying than seeing a homegrown act or artist get the attention they so richly deserve further afield.
Having spent several years as forging out their own inimitable – and increasingly compelling – alt-folk path as Lynched, Dublin quartet Lankum release their new album, Between the Earth and Sky, via Rough Trade today. Having already received a wave of critical acclaim via the likes of the Guardian, the release is a masterclass of vital and deftly crafted song confirming the foursome's uncanny knack for transformative, contemporarily-framed traditional song.
A nigh on hymnal peak from the new album, 'The Granite Gaze' – a track Lankum has dedicated "to the women and children of Ireland, past and present' – comes accompanied with sublime visuals courtesy of Stephen McCollum. Speaking of the video, the Donegal filmmaker said it was "a metaphysical allegory exploring mankind's capacity for ignorance and destruction of innocence in the face of celestial mystery, expressed in plasticine."
Although we haven't given it much thought up until now, this could well be our favourite Irish video of the year. And what a song. Have a first peek below.
Buy Between The Earth and Sky here.