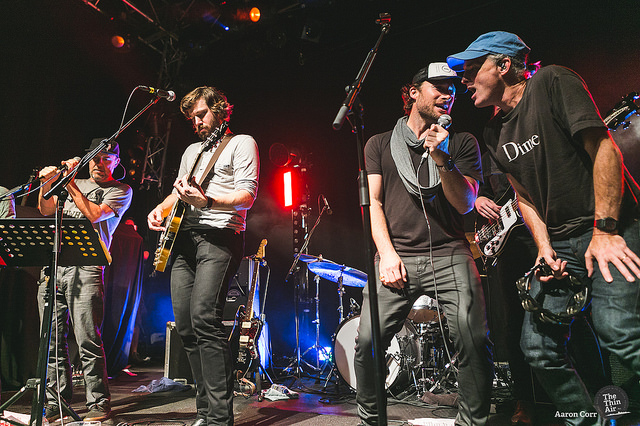 The initial seeds of BNQT were planted by Midlake's Eric Pulido while touring their Antiphon album back in 2013. He hoped he could convince several of his favourite vocalists into a collaboration of sorts that mirrored something akin to the Traveling Wilburys crossed with The Band, with vocal and songwriting duties being shared. Fast forward to April of this year and BNQT's debut Volume.1 finally blossomed, with Grandaddy's Jason Lytle, Travis' Fran Healy, Franz Ferdinand's Alex Kapronas and Band of Horses Ben Bridwell joining Pulido and some of his fellow Midlake colleagues; Jesse Chandler, Joey McClellan and McKenzie Smith.
With this gig having moved from Vicar Street to the more intimate surroundings of the Button Factory, it appears word of BNQT's existence is moving as fast as the collective's writing and recording process. However, it doesn't take away from the obvious enjoyment they exude throughout, with plenty of stories and piss-taking happening between songs. Pulido (guitar and vocals) is flanked by Lytle and Healy, while his Midlake cohorts Smith (drums), Chandler (keys/flute) and McClellan (guitar) plus touring bassist Aaron McClellan sees all seven planted rather snugly on stage.
They kick off with the T-Rex sounding groove of 'Restart', with the distinctive backing vocals of Healy and Lytle adding to its toe-tapping vibe, while the slower paced '100 Million Miles' sees Lytle taking the lead, though at times it is hard not to close one's eyes and imagine that Midlake have just replaced their vocalist. The Healy scribed 'Mind of a Man' is up next, with Chandler's keyboard playing fitting in nicely along with Heartbreaker (Petty not Thunders) style riffs.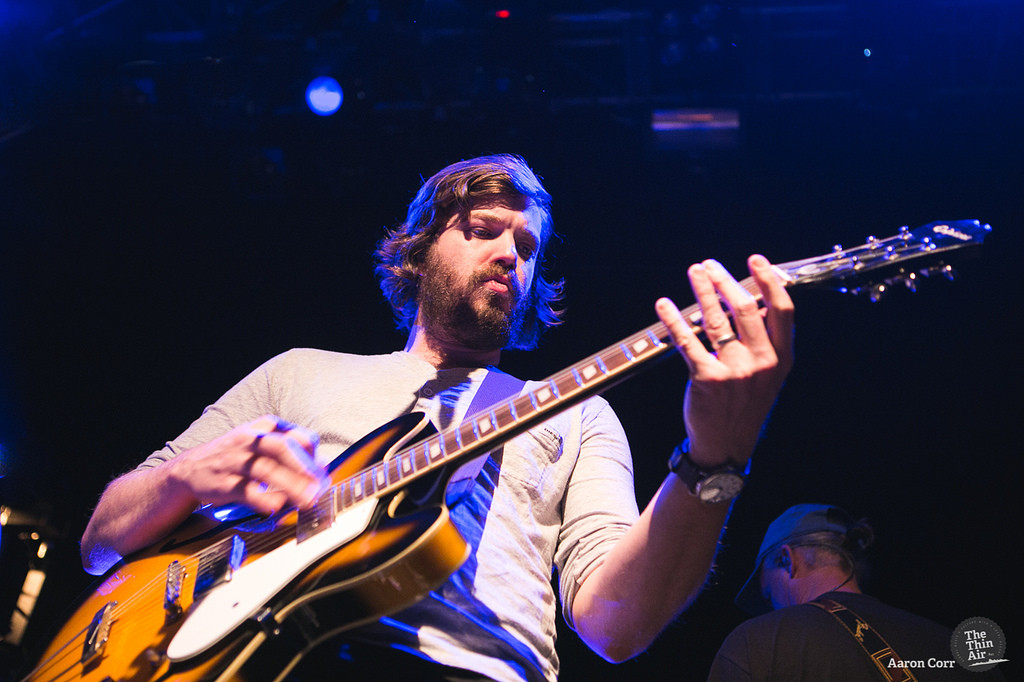 Pulido explains that due to the album only being so long, other tracks find themselves making their way into the set and with that the opening chords of Grandaddy's 'Hewlett's Daughter' leads to multiple cheers from the crowd. After introducing the band Healy jokingly shared that Smith had contacted him many years ago via Myspace before starting into 'Why Does It Always Rain on Me', with Chandler's flute playing making it seem a bit surreal! The fact that collaboration managed to come to fruition isn't lost on Pulido as he expresses his love of Travis and Grandaddy and taking it on the road is leaving special memories, which includes having Healy and Lytle play on 'Roscoe' which duly follows.
Support act Chris Stills then enters the fray as the band play his own rockier sounding 'Revolution', before a cracking rendition of Neil Young's 'Ohio' sees Stills and guitarist McClellan battle it out on the soloing front, while 'Failing at a Feeling' and the upbeat sounding 'LA on my Mind' bring the original BNQT tunes to a close.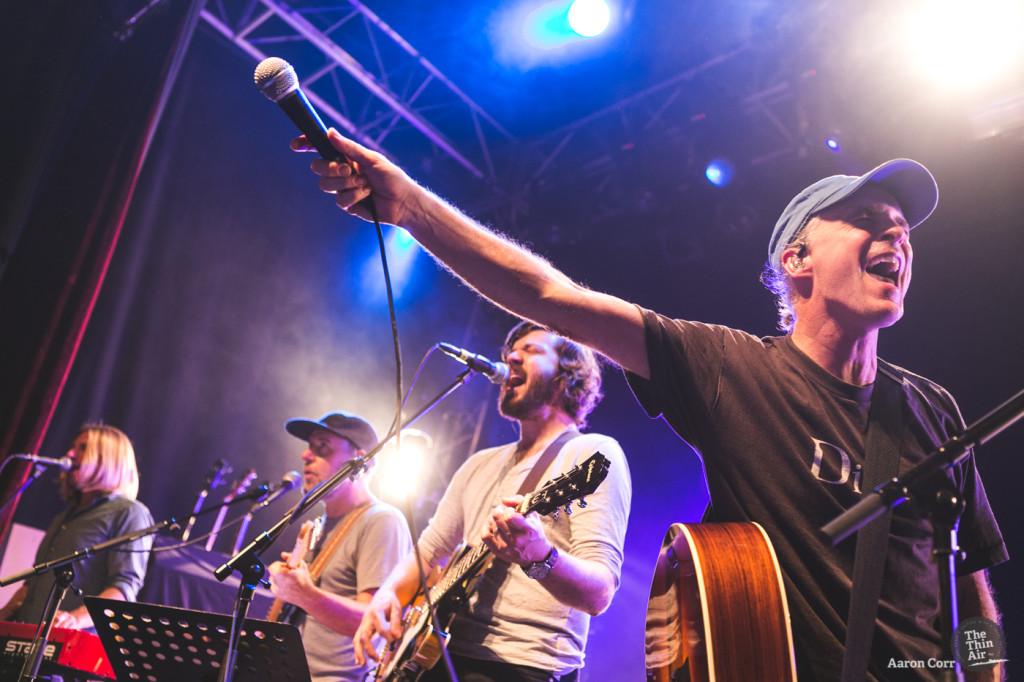 The set finishes with interpretations of 'Sing' (Travis), 'Head Home' (Midlake) and 'AM180' (Grandaddy), with all on stage bringing something extra to one another's songs. Pulido states how all three singers have mentioned how much fun they have when playing in Dublin, which results in covers of Tom Petty's 'I Won't Back Down' and The Beatles' 'Revolution' bringing proceedings to a joyous end.  Conor Callanan
Photos by Aaron Corr