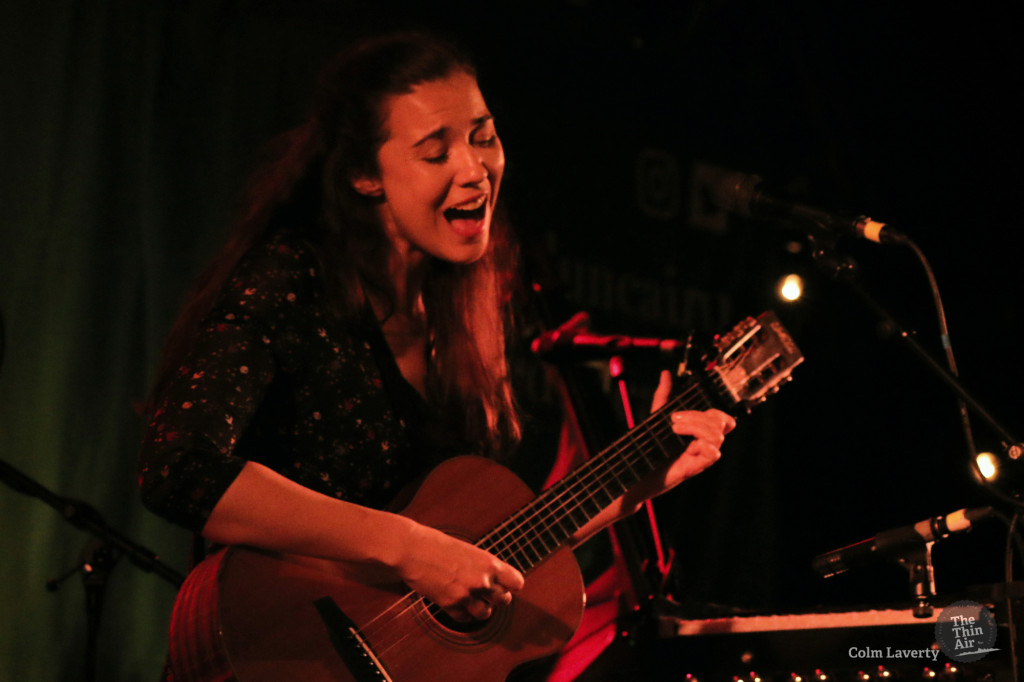 Lisa Hannigan and her band have just edged into the first verse of their fifth song at Belfast's Duncairn Centre for Culture & Arts. I've quickly nipped to the bathroom, where I overhear this brief tête-à-tête between two gentlemen:
"Some gig, isn't it?"
"I've only just arrived. Stuck in traffic."
"Oh, Jesus."
As I leap up the stairwell back into the venue space, it suddenly hits me: the "Oh, Jesus" immediately (and very tellingly) severed the exchange between the two strangers. When it comes to a Lisa Hannigan show, it really is in your best interests to be present from the very first note and to the bitter end.
There are few thing that I can say about this show that won't read like a reverberation of what I said here following Hannigan's show at Belfast's Empire Music Hall last December. That was special, but no more sublime than what Hannigan and her band of first-rate musicians muster in the intimate confines of tonight's venue. A converted Presbyterian church in the North of the city, the warm, hallowed interior of the Duncairn was made for such performances. Beatitude manifests in different forms; Hannigan's music – her tales of longing, wanderlust, loss and solace – resound here, each song a carefully-crafted, intent-drenched peak delivered with all the heart-stung flare of a final, career-culminating envoi.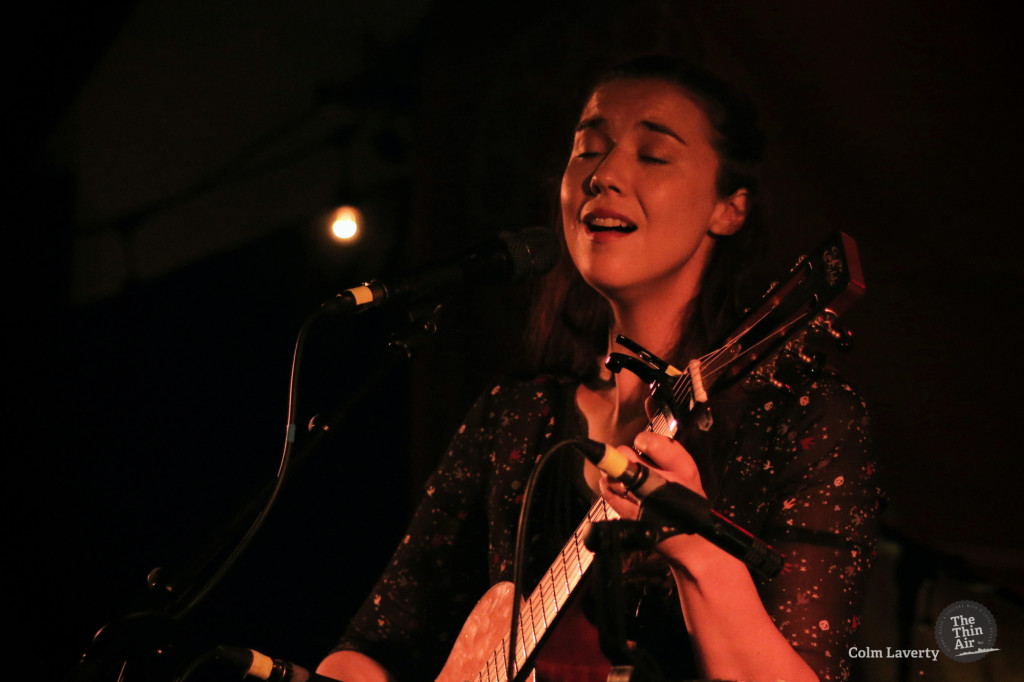 With the likes of 'Lille', At Swim gem 'A Prayer For The Dying' and crestfallen plea par excellence 'O Sleep' eliciting silence (a feat in itself at a BYOB event in Belfast on a Saturday evening), the same little flickers of realisation that always tend to accompany a Lisa Hannigan show creep into soft focus. If barely concealed beneath the gossamer-like fabric of existence we all just want to be loved, wanted, accepted and acknowledged, Hannigan possesses a singular knack for exposing the undertow. Mid-way through 'O Sleep', I'm reminded of Gemma Hayes' words about her old friend Mark Linkous AKA Sparklehorse in The Sad and Beautiful World of Sparklehorse:"The thing about Mark, he was all heart. There was no filter. He felt everything." That, too, is the thing about Lisa Hannigan. Like the very best of her contemporaries and peers, her words and chords are like little lighthouses in the squall. Tonight only serves to confirm this tenfold.
As Hannigan and her exceptional band bow out to a standing ovation in tonight's cloistered space (which, for the record, is the very definition of venue that fully deserves the support of gig-goers seeking something better than the hectic world beyond) Frank Black's words in relation to the unutterable art of Tom Waits a few years back rebound in the back of my mind: "It's not so easy to explain something that really is meant to be felt." This review isn't very descriptive for that exact reason. If you weren't there on Saturday night, never fear: with Hannigan, the next time will always feel like the last time. But it really is in your best interests to be present from the very first note and to the bitter end. Brian Coney
Photos by Colm Laverty