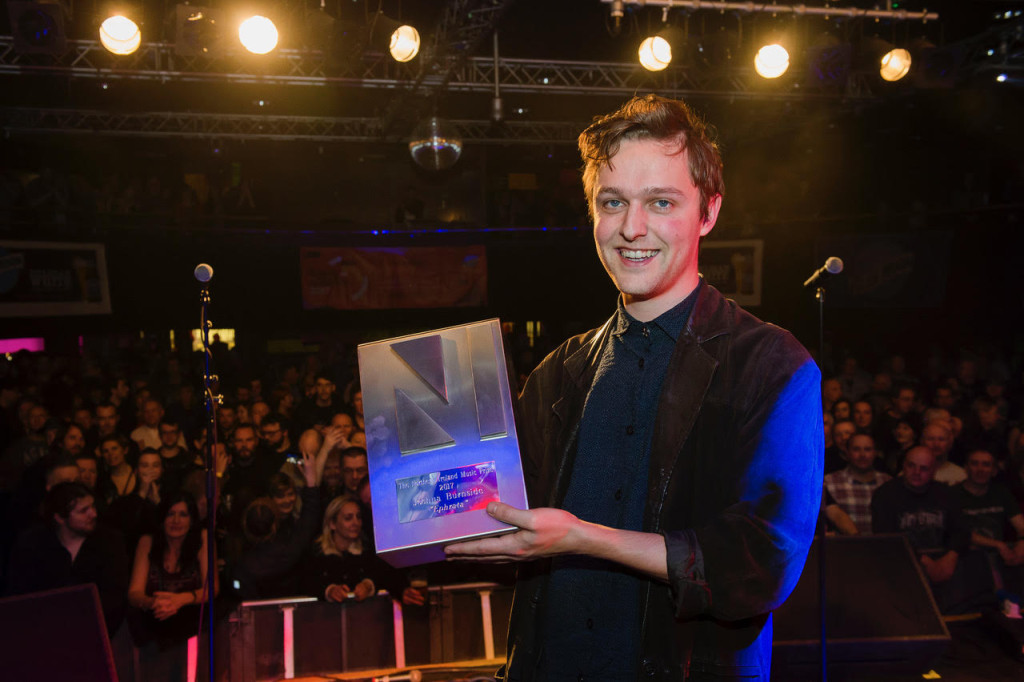 With last year's prize won by Quiet Arch-signed songsmith Ciaran Lavery, Belfast-based experimental folk singer-songwriter Joshua Burnside has been awarded this year's Northern Ireland Music Prize.
The news was announced as part of this year's event at Belfast's Mandela on Saturday night. Burnside – whose debut album Ephrata took the prize – saw off competition from a strong cast of competitors in the shortlist, including Our Krypton Son, Gross Net, Malojian and more.
Speaking at the event, which also saw Vivian Campbell awarded the Oh Yeah Legend Award, Charlotte Dryden, CEO of Oh Yeah said,  "It's brilliant that a debut record can pick up the award. Joshua's rise over the last year has been astounding and this album is an inspired piece of work full of influences from as far as Columbia, Eastern Europe and North America. Massive congratulations to Joshua on winning, and to his manager Lyndon Stephens and Champion Sound on two successful years in a row. Well done also to all the nominees, it was a brilliant shortlist. It makes you proud to be from Northern Ireland."
We premiered Ephrata back in May.