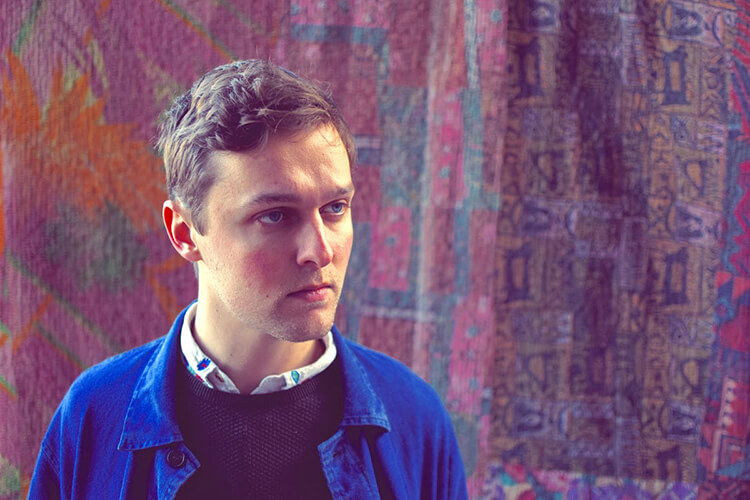 Ever since the release of his masterfully lo-fi 2012 EP The Winding Straits (and the string of memorable local shows that accompanied that release) Joshua Burnside's inimitable brand of alt-folk has commanded our attention like few others. Having really made a dent a year later with the release of his stellar five-track EP If You're Goin' That Way, the Belfast songsmith has evolved from wistful folk contender to a fully-fledged artist whose sound incorporates electronica and first-rate experimentalism in fine fashion.
The full-length culmination of that evolution, his brand new debut album Ephrata is a real triumph of the spirit. Testament to refusing to be bound by label or one's past, it blends confessional tales with poetic forays, sorcerous folk overtures with left-of-centre sonic tangents that blend with all the aforementioned over ten tracks. Written in a burst of a few weeks whilst residing in northern Colombia, the songs on the album deal with a diverse range of themes, from PTSD and technophobia, to broader questions about time, love and death in the modern age, making for an earworming, perfectly ambitious and deeply cathartic release whose trial-and-error has paid dividends for the fast-rising NI artist.
Ephrata is out now via Quiet Arch. Burnside plays the following shows in May and June.
Saturday 6th May: Sick Records Instore, Belfast (3pm – solo)
Tuesday 9th May: Nice N Sleazy, Glasgow (9pm – full band)
Thursday 11th May: Servant Jazz Quarters, London (Full Band)
Saturday 13th May: In Store – Track Records, Ballymena (3.30pm)
Saturday 13th May: Ursa Minor Bakehouse, Ballycastle (Full band)
Friday 19th May: The Hub – The Great Escape Festival. Brighton (6.15pm – Full band)
Saturday 27th May: The Craft Village, Derry (Full Band)
Thursday 15th June: Bello Bar, Dublin – Homebeat and Nialler9 present