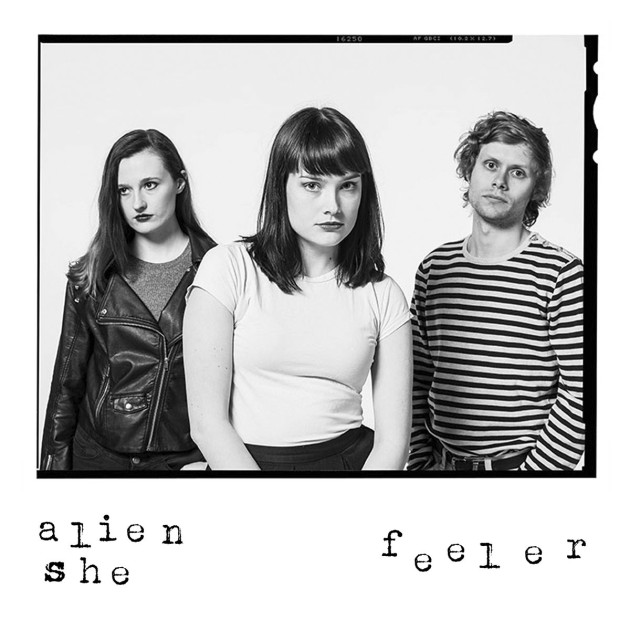 Dublin's Alien She have been dazzling us with their snappy, experimental art-punk since the start, and have just lifted the cloche on their much-anticipated debut LP, Feeler, unveiled today through Sligo DIY distro, Art For Blind Records (Altered Hours, Wild Rocket, I Am The Cosmos)
Musically, the trio play a blend of agit. punk, shoegaze and alt. pop, tied together with an in-the-moment sense of experimentalism and febrile live energy, giving weight to Alien She's politically & socially conscious impulse. The artistic inclination of founding members Katie & Aoife, both of whom are heavily Dublin's art & poetry community in Dublin, first came together at a feminist meeting, and having spent the last two years writing the record, we can safely say it's worth the wait.
Alien She launch Feeler at Drop Dead Twice Taproom in Dublin on November 24, with support from Phlaccid and another of our favourites, Girlfriend. More details here.
Feeler is available on a limited run of green vinyl, available to pre-order here, ahead of its November 24th release. Stream it below: