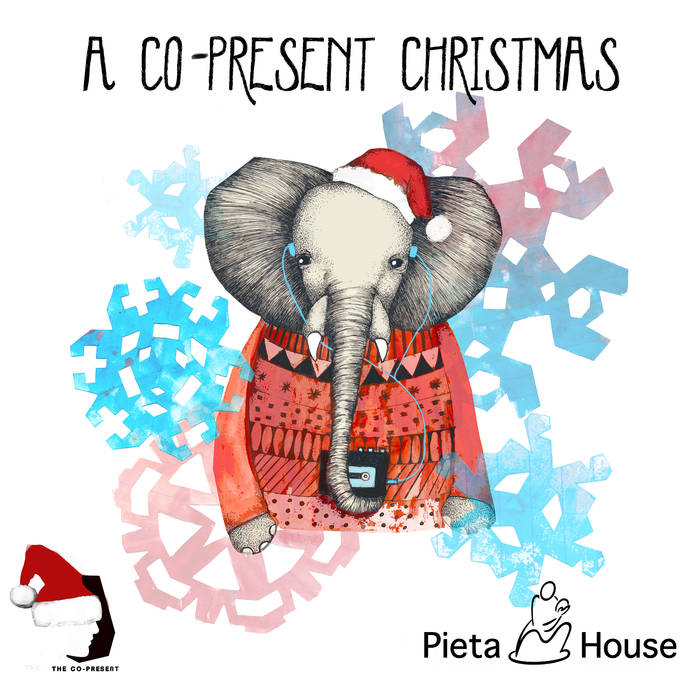 Let it be known: A Co-Present Christmas really is a beautiful thing. Compiled by good friend of The Thin Air, Dwayne Woods of Dublin Digital Radio show The Co-Present, the fifteen-track compilation was put together to raise funds for Pieta House and features festive covers and originals from the likes of Villagers, Junior Brother, Montauk Hotel, Hvmmingbyrd, Elephant and Session Motts.
Speaking about the release Pieta House said, "Christmas is a time of year when friends and family come together and enjoy each others company. Unfortunately, for some, it is a time of remembrance for those we have lost and for others a time of loneliness and sadness. We at Pieta House are trying every day to break the cycle of suicide and self-harm and to comfort those who have lost a loved one. This album, from the first note to the last chorus, signifies a great hope. Pieta House strives for an Ireland where suicide, self-harm and stigma have been replaced by hope, self-care and acceptance. Finally to everyone involved with the album we extend our gratitude, that you have given your time and energy to help those who need our services and to know that you are changing lives."
The release if officially launched at Drop Dead Twice on Francis Street this Saturday. Tickets cost €10.00. Here's the event page.
Stream and buy (from a minimum of €10.00) A Co-Present Christmas below.