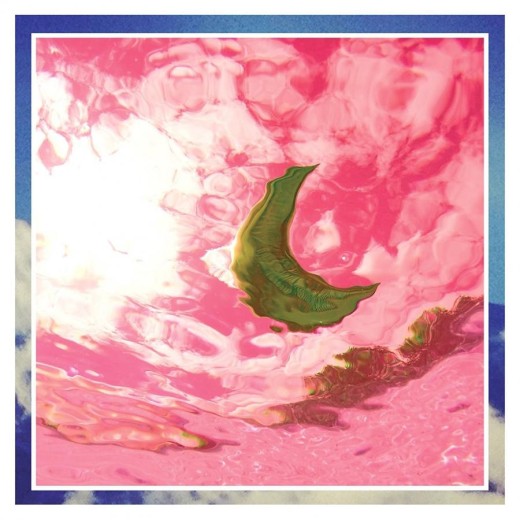 Anyone who has ever been in a band knows the importance that power dynamics play. The internal struggle is one fought by most members and often glamorised by talking heads in music documentaries. Were they the 'quiet one' or the 'egotist'? The "fight-starter" or "facilitator"? Such stereotypes don't seem to apply to Django Django. The four-piece formed at the Edinburgh College of Arts feel closer to the proper meaning of a "band" – they feel like a collective.
Vincent Jeff provides those quintessential reverb-soaked vocals; Jimmy Dixon the harmonies that give the band "their" sound; Tommy Grave the synths that offer that futuristic edge and David Maclean – working as both the band's in-house producer and drummer – ties it all up at the end. Such collectivism is the stuff of legend. It's the kind of thing most bands strive for but few ever reach. You'd imagine such coherency of effort would lead to lead to a coherency of sound. Unfortunately, in Django Django's case, it seems to have had the opposite effect.
Marble Skies is smorgasbord of alt rock so vast is could feed the Hell's Angels. The band jump genres faster than a 14-year-old with a penchant for Snapchat. The titular 'Marble Skies' has a clear 80s arcade influence but is complemented brilliantly by a great pop melody. It's followed by 'Surface to Air', a dancehall inspired groove featuring Slow Club's Rebecca Taylor, that they only just get away with. This opening tripartite is rounded off by 'Champagne', which sounds like it could have been a Donovan B-side and may very well turn out to be. Three songs; three genres. Welcome to Marble Skies.
Once you get over this eclecticism there is a lot to enjoy in the album's opening half. They've still got the same energy that made their self-titled debut and 2015's Born Under Saturn such fun records. And while they may pushing the limits of acceptability, each song retains a certain Django Django quality, whether that be their preference for vocal harmonies or their future blues sounding guitars. However, the fun starts the wear off as the album leans into its tricky middle. 'Beam Me Up' takes the band into an industrial techno direction that doesn't quite justify another switch of genres while 'Sundials' stripped-back piano balladry is something everyone could have done without.
The band return to more familiar territory towards the end of the record. 'In Your Beat' is a great dance tune and comes with a drum track worthy of its name. 'Real Gone' is a proper jam track that builds from nothing into a post-apocalyptic synth banger that is reminiscent of early era Metronomy. Perhaps having Anna Prior as the drummer for their early sessions rubbed off on the four-piece.
You cannot fault this band for trying. A lack of progression is a stick that is used to beat many an artist when they reach their third album. However, this feels a lot like too much progression, too soon. Or at least, too much progression in one record. Marble Skies would have made a good mixtape but there is too much experimentation across these slim 10 tracks to embrace it properly as a coherent piece. Cal Byrne