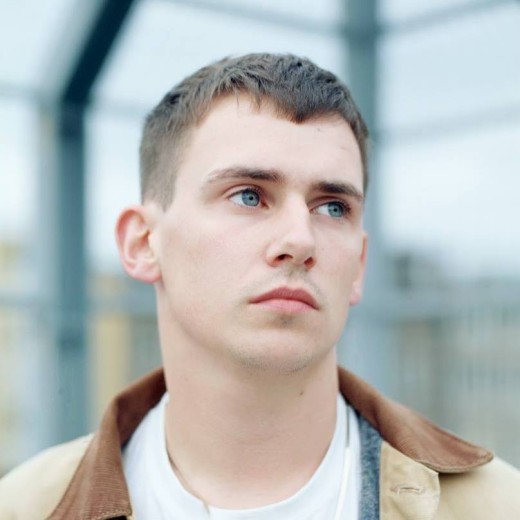 Kojaque has shared his first new music since last year's raucous 'Wificode'. The Dublin rapper/producer and founding member of the Soft Boy Records collective is in typically reflective, honest form on the gorgeous 'Bubby's Cream', produced by fellow softboy Jar Jar Jr. 
The single is taken from his forthcoming Deli Daydreams EP, set for release on 23 February which documents the week in the life of a deli worker. "The project meanders through the daydreams of KOJAQUE, the main protagonist, as he contemplates love, life and loneliness in the lead up to the annual work Christmas party," the MC, real name Kevin Smith explains. "The project is a vignette of working life in Dublin, mundanity, madness and escapism."
Lyrically, Kojaque is the most melancholic he's been since his breakthrough track/video 'Midnight Flower' from 2015, with his distinct flow giving the lyrics – "Just not that into it, but that won't satisfy. I've got to pick apart the 50 different ways that you hate me all cos I got left on a shelf" – plenty of room to breathe and sink in. Couple that with Jar Jar Jr's languid, smooth jazz influenced beat and we've ended up with something really irresistible and touching.
All of this is given even more of a lift by the beautifully shot video, directed by Kojaque himself.
Last night he took to Twitter to remind followers of the DIY essence of his work and that of Soft Boy Records and encouraged people to share and support. He said: "I took a year away from music to produce a film and that taught me a lot about myself. I'm really proud of what I've made, it's perfect and I'm excited to be able to share it with whoever is there to listen… The long winded point I'm trying to make here is that we do not exist in a vacuum, your support is what sustains us. If you like it, get involved, share it, buy it, tell your mates about it. Most importantly enjoy it and I'll see yiz tomorrow hunz. SOFT BOY FOREVER"
What are you waiting for then? Buy the track here via Softboy's Bandcamp. Watch the video for 'Bubby's Cream' below. You can also hear Kojaque's 2016 mixtape Sunday Roast here.