News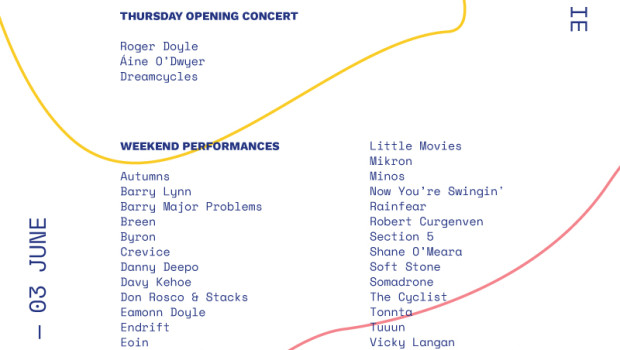 Published on January 23rd, 2018 | by Eoin Murray
0
Open Ear announce Roger Doyle, Áine O'Dwyer, The Cyclist, Crevice and many more for 2018 edition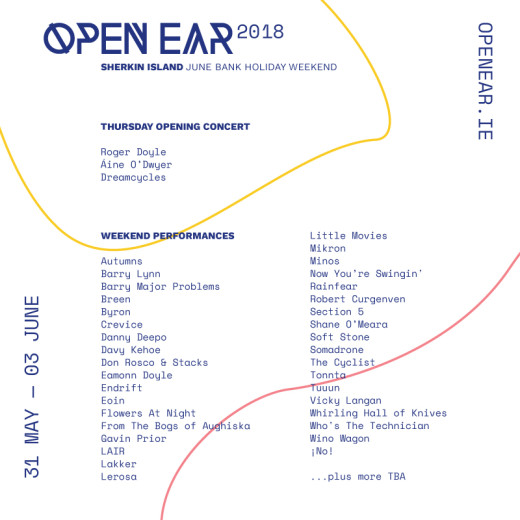 Open Ear today announced the first wave of acts for their sensational looking 2018 edition. Taking place from 31 May to 3 June, the festival is ringing its third year on the picturesque Sherkin Island with a stellar line-up of acts, from esteemed Avant-Garde composers Roger Doyle and Áine O'Dwyer to experimental techno producers Lakker and The Cyclist. 
Other live sets will come from the likes of Crevice, Vicky Langan, Autumns, From The Bogs Of Aughiska and  Somadrone while DJ sets will come from festival regulars and key players in the Irish electronic music community, Barry Major Problems, Breen, Byron, Davy Kehoe and more.
One of the most unique and diverse festivals in Ireland, Open Ear is not one to be missed. From avant-garde sound design and ambient music to experimental dance music and groovy electronics, it is a festival that champions the best of the best in the Irish undergrowth. Such an occasion held in a place like this is going to make for countless memories. 'Mon we go?
You can watch the after movie for Open Ear 2016 below. To get you in the mood, you can also listen to Cáit's propulsive DJ set from last year's festival below too.