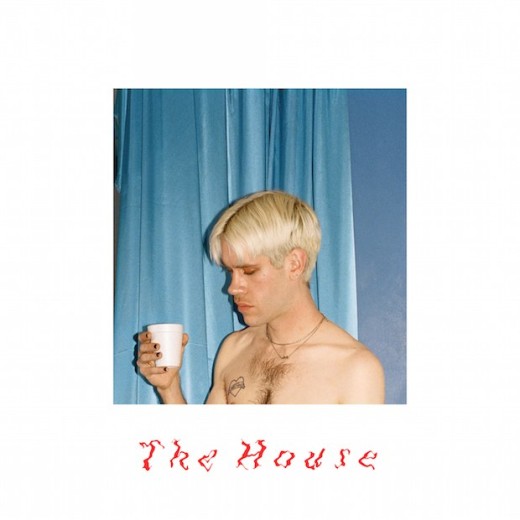 There are few conflicts greater than those fought at home. These contests are never about the things themselves but more about the idea of what home should be. Should it be a place to relax or a place to play; a place to laugh or a place to learn. Aaron Maine addresses these inner/outer conflicts with his latest album The House. It's an incredibly honest piece from the New Yorker and the logical next step from 2016's Pool.
Lyrically speaking, Maine has left the pool in name only. Everywhere you go there are references to water on this record. The Porches frontman is invariably sinking into things, swimming into unknown depths or experiencing wet dreams. However, this record's shimmering surface is a world away from its more murky predecessors. There is a level of polish here which sets it apart from his previous work and at times pulls the production into full house/techno mode.
'Find Me' is perhaps the greatest example of this. It's a track that is seemingly about depression but which is adorned with a glittery house beat. 'Anymore' continues this trend. It's lyrically melancholic and yet pays no heed to these emotions by bolting it onto a killer synth line. This sort of high contrast explains why the label "bummer pop" has stuck so well with Porches. The New York native may be doing his best to run away from it but you feel his natural tendencies always draw him back in.
Nowhere is this inclination for esotericism more apparent than on 'Ono'. It starts off with a guitar lead that could easily have been lifted be from 90s era Metallica before being layered over with a its R&B theme.  Maine could never be accused of doing the obvious. He could go for the hooky lines and the big choruses but then what would be interesting about that? That's what everyone else is trying to. Maine runs the other way.
That doesn't mean The House is without its share of catchy songs though. 'Country' – an early single featuring the peerless Dev Hynes on backing vocals – is a beautifully crafted tune filled with bright tones. 'Leave the House' is a darker but similarly memorable work. Here Maine is at his most honest ("Guess I wanted to be strange, and I wanna feel my age") but at the same time manages to be one of the album's more musically upbeat cuts.
However, this yearning for originality leads The House down some questionable paths. 'Wobble' starts off as pared back piano ballad but morphs into a squeaky synth cacophony by the end. The same can be said for 'Goodbye', whose humble beginnings do not last long in the face of some brash horns and syncopated drums. You feel like sometimes Maine just wants to fuck with the palette, no matter the outcome. 
Like most things, what makes The House great is also what makes it flawed. If Maine did not strive so hard for originality then he would never make anything of interest. But if he's going to make music that is unique and interesting then it's inevitably going to contain parts that are challenging. It's your basic catch 22. But in this case it is rewarding. The House may take Porches into the next sensible phase of his career but just don't for a moment think it's boring. Cal Byrne